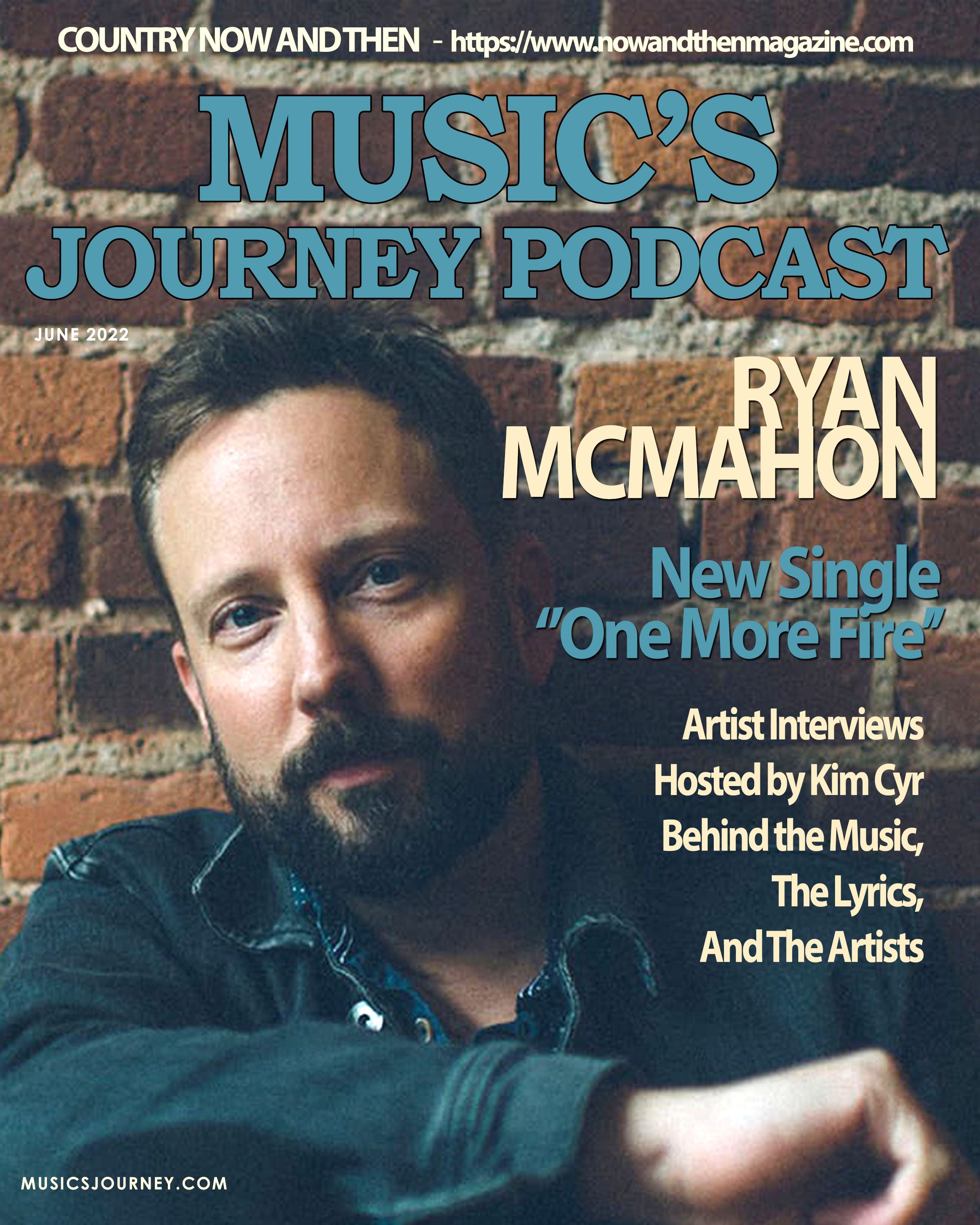 w/ Country Singer/Songwriter Artist Ryan McMahon 
Hosted by Kim Cyr 
Presented by NOW and THEN Magazine 
https://www.nowandthenmagazine.com 
Music's Journey Podcast INTERVIEW #163 w/ Country Singer/Songwriter Ryan McMahon Explores His Yearning To Reconnect With The New Single ''One More Fire''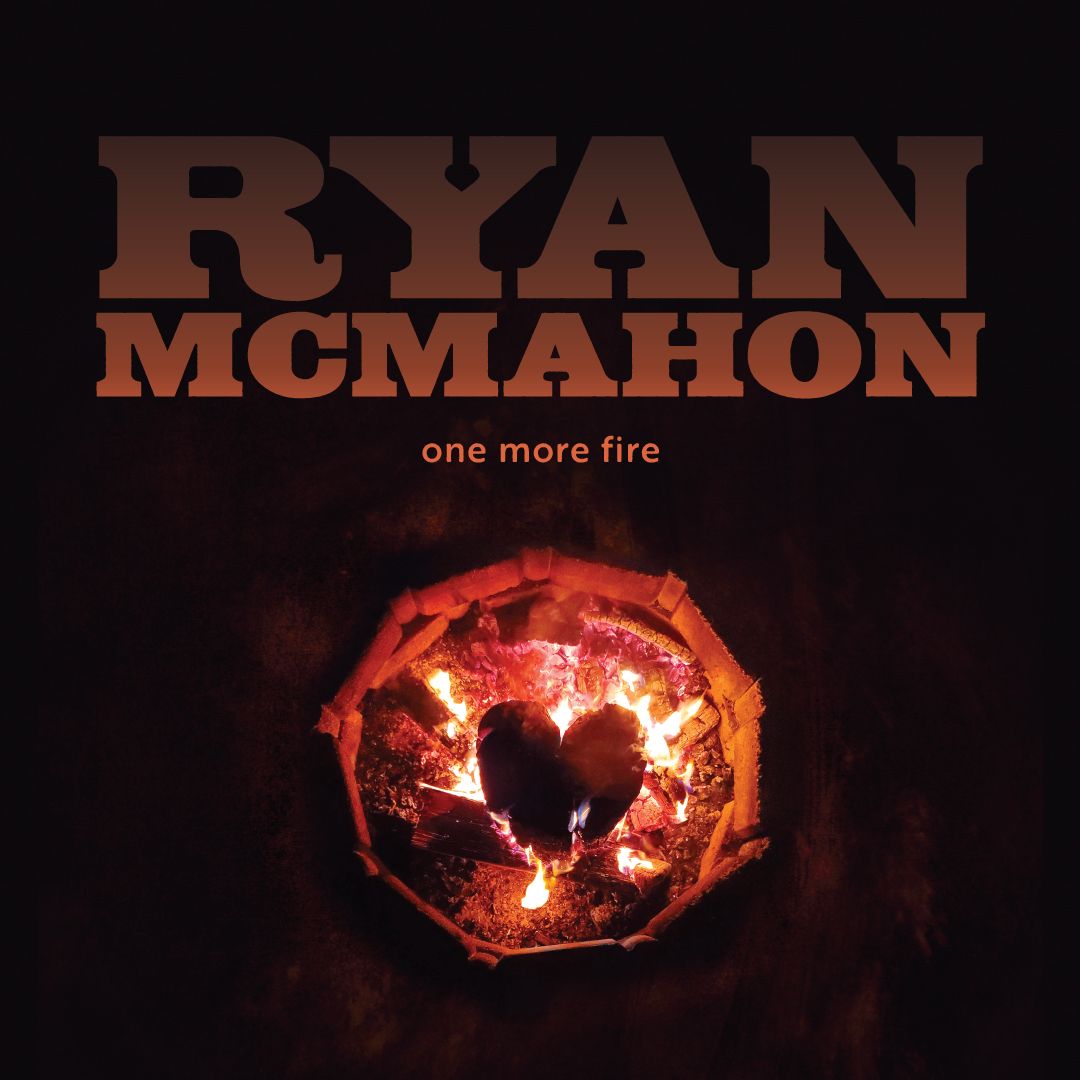 Ryan McMahon 
New Single 
''One More Fire'' 
Music's Journey Podcast INTERVIEW #163 w/ Country Singer/Songwriter Ryan McMahon Explores His Yearning To Reconnect With The New Single ''One More Fire'' 
In 2019, as Ryan McMahon returned from Tonder Festival in Denmark, the opportunity to play with and meet Canadian Country Music singer Aaron Pritchett marked the embarking on a new chapter in music. Pritchett took Ryan under his wing and lit a new fire under McMahon's feet as the pandemic settled into the hearts of people around the world. After a few attempts at telling the story, Ryan wrote "One More Fire" as a calling card for how his passion for music has been reignited.   
Canadian singer/songwriter Ryan McMahon has made his mark on the U.S. Country radio market with the upbeat and catchy new single "One More Fire." 
Produced in Vancouver, British Columbia at Bryan Adams' The Warehouse studio by Jordan Pritchett and Danielle King, the track features top-notch talent, including Scott Smith on Electric Guitar and Banjo (Aaron Pritchett), Bryan Adams' veteran Pat Steward on Drums, Jeremy Holmes on Bass and Mandolin (Steve Dawson), Darryl Havers on Organ (Jim Byrnes) and McMahon on Guitar. 
Up to the place with the craziest views  
I want to remember what brought me to you  
One more fire, talking only in truths  
I want to be happy  
I want to be  
Light me one more fire  
sing a song of another time  
tomorrow's on my mind  
what's ahead of me is better than what's behind (R. McMahon) 
McMahon was inspired to write the song midway through the pandemic – when his creativity and "spark" were both lagging. "For a performer, the isolation really had an impact. This is the song that got me motivated again and I've been waiting for a chance to get into the hearts of people throughout North America. I want to be a part of what brings love, joy, and happiness back into folks' lives and I believe 'One More Fire' is my best chance to do that." 
Over the years, Ryan has shared the stage with Buffy Ste. Marie and Nickelback to Canadian country artists Chad Brownlee, Brett Kissel, Dallas Smith, and Aaron Pritchett. His talent, persona, and musicality opened many doors to the range of genres encompassed in his songs.   
"Of course, songs and art are subjective things, but to me 'One More Fire' represents that yearning to obtain connectivity to the human race around me," says Ryan. "That feeling in my belly that I had when it was the night before the battle of the bands in high school; or that notion that tomorrow I'm going into a new city to meet that community and make 'em sing, laugh, cry or dance or all of it all at the same time."   
Ryan admits that after years of scratching, clawing, winning, losing, and going through a pandemic that put the brakes on the entertainment industry, the fire to create and perform remains burning in his heart -- and won't be extinguished anytime soon.  
''Ryan McMahon has been charming audiences with his quick wit, laughter, and his love of music in his storytelling as a singer-songwriter around the world drawing audiences in with his very unique style,'' says Kim Cyr, Editor in Chief for NOW and THEN Magazine, radio host, and host of the International Music's Journey Podcast. 
''I love the new chapter in McMahon's musical journey.   McMahon unveils his new song exploring the yearning to connect with the people around him, the communities he visits, and his audience drawing on that inspiration that lits that fire in his belly.  We all yearn to connect with one another in our own daily lives and this new single reminds us all of the simplest of things that can bring you that joy.  Sometimes we all need a little reminder to get back to our roots and feel inspired about life again and how we are choosing to live it.  McMahon has found that inspiration and I am very excited to hear all the new music he has been working on.  I can feel great things coming from McMahon and I can wait.''    
I had the chance to catch up with Ryan McMahon and talk about life as a musician, music, and lyrics.  To hear this fun interview, go to www.musicsjourney.com or go click on the link below. 
Music's Journey Podcast INTERVIEW #163 w/ Country Singer/Songwriter Ryan McMahon Explores His Yearning To Reconnect With The New Single ''One More Fire'' 
Ryan McMahon - One More Fire (Official Video) 
Ryan McMahon - Are You Alright? - Official Video
Music's Journey Podcast INTERVIEW #163 w/ Country Singer/Songwriter Ryan McMahon Explores His Yearning To Reconnect With The New Single ''One More Fire'' 
Follow Ryan McMahon