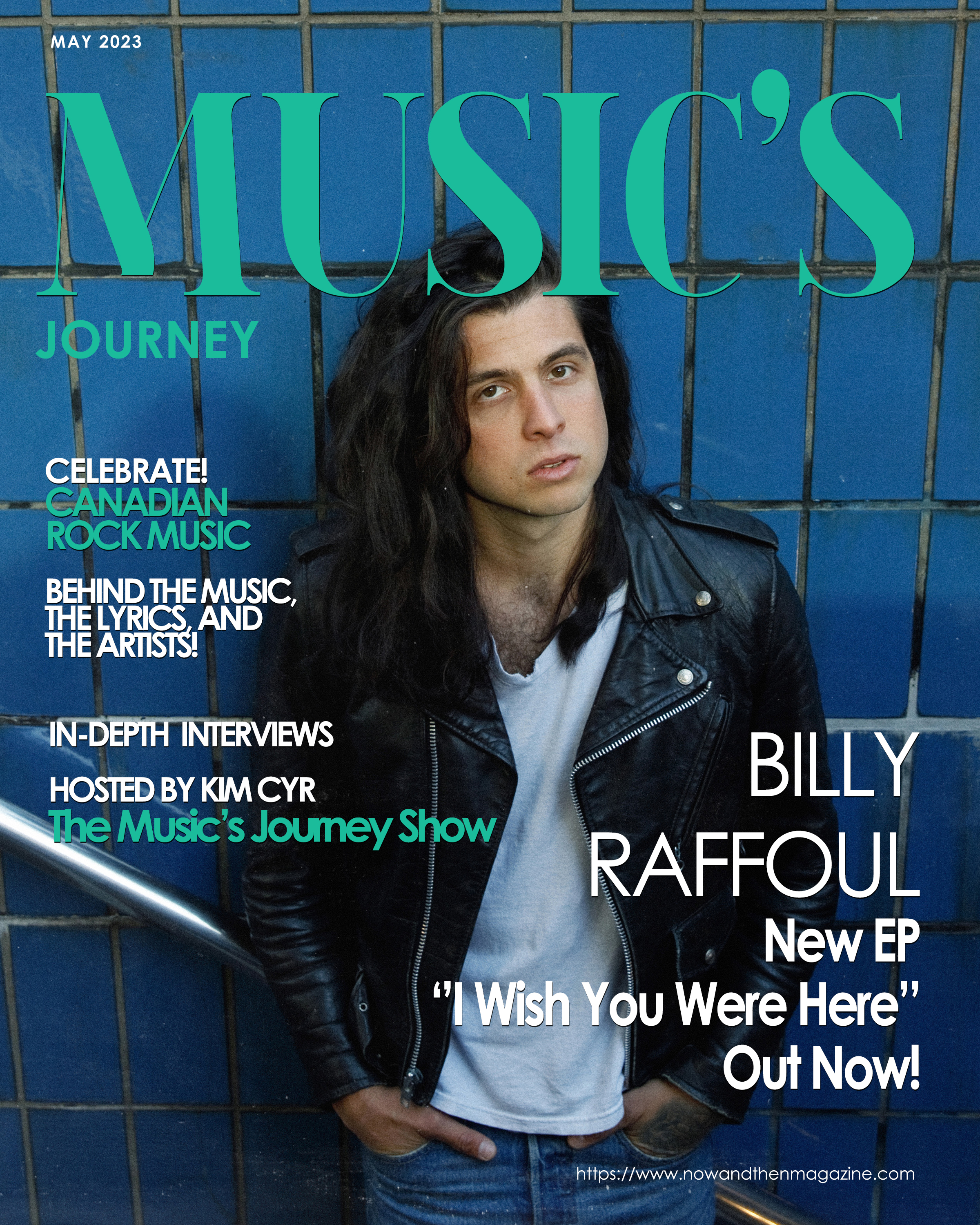 Music's Journey Podcast
w/ Toronto/ Nashville Singer/Songwriter 
Hosted by Kim Cyr
Presented by NOW and THEN Magazine
https://www.nowandthenmagazine.com
Music's Journey INTERVIEW #219 w/ Nashville Singer/Songwriter Billy Raffoul His Soulful New EP ''I Wish You Were Here''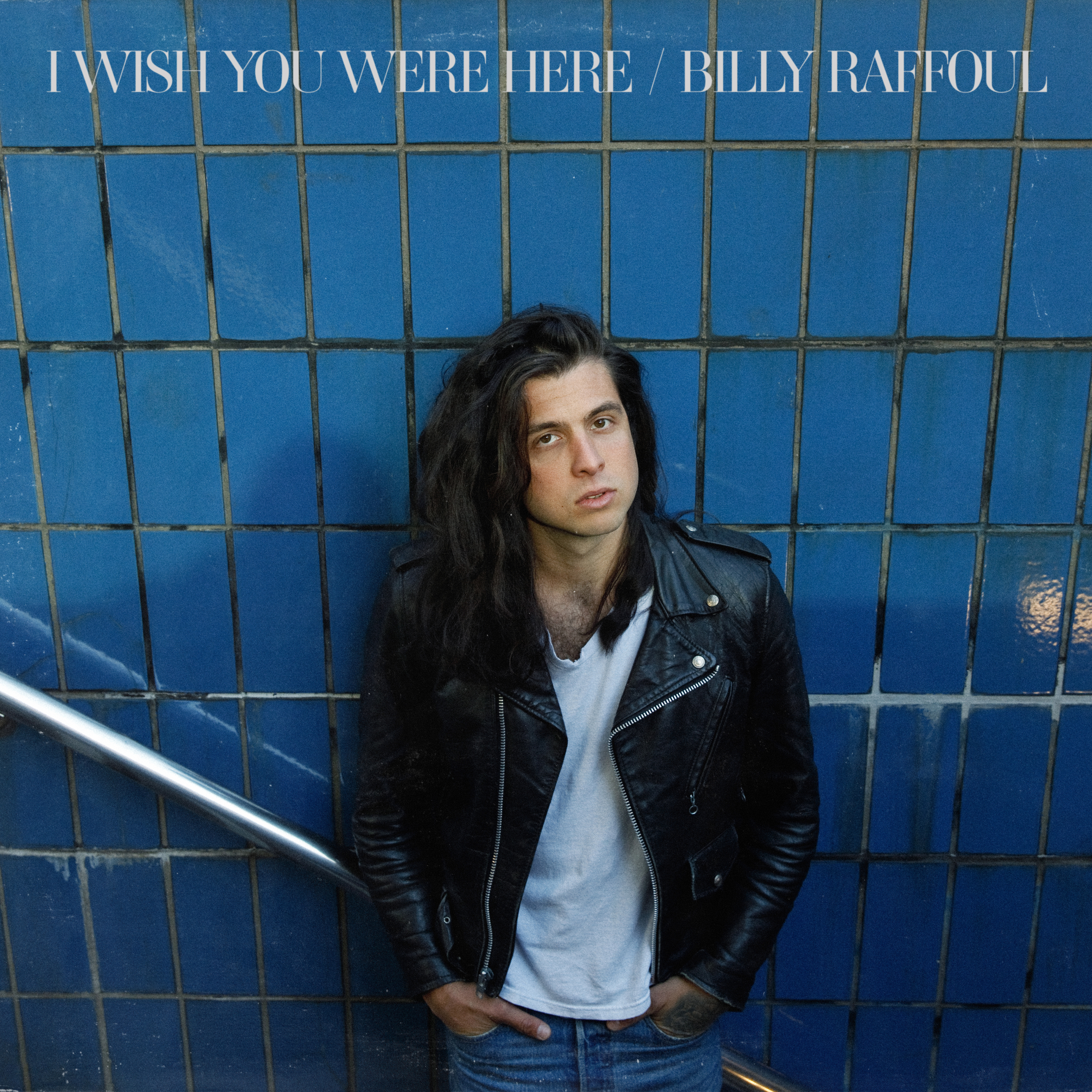 New EP
Music's Journey INTERVIEW #219 w/ Nashville Singer/Songwriter Billy Raffoul His Soulful New EP ''I Wish You Were Here''
Toronto/Nashville singer, songwriter, and producer Billy Raffoul shares his soulful, intricate, and playful new EP, I Wish You Were Here, via Nettwerk.
Raffoul shares "With these songs, the goal was to get fans to a place where they can see them on stage…. I write music to experience sharing it with other people."
''I Wish You Were Here'' features the captivating, up-tempo single "We Could Get High," the lush, soothing love song "Better," the cinematic and soft title track "I Wish You Here," and the pop-tinged "Bliss" that serve as a much-anticipated introduction to the next chapter of Raffoul's artistry. These songs were created alongside long-time collaborators Justin Zuccato and Mike Crossey, highlighting the graceful grit of Raffoul's vocals and his knack for telling stories straight from the heart. After generating hundreds of millions of streams and earning acclaim from American Songwriter, Paste and more, the award-winning Ontario singer, songwriter, and producer presents ''I Wish You Were Here''.
''I had the chance to catch up with Billy Raffoul about his new EP ''I Wish You Were Here'', says Kim Cyr, Editor in Chief for NOW and THEN Magazine, radio host, and host of the International Music's Journey Podcast.  ''I wanted to play the whole EP in this interview so fans could hear the tracks the way they were meant to be heard in this project.  We dive deeper behind the lyrics of each song.  Raffoul has very distinct vocals that are recognizable the moment you hear him sing.  I became a huge fan the moment I heard his single ''Driver''.  
To hear my interview with Billy Raffoul which includes the new EP played in its entirety, go to www.musicsjourney.com or click on the link below.
Music's Journey INTERVIEW #219 w/ Nashville Singer/Songwriter Billy Raffoul His Soulful New EP ''I Wish You Were Here''
Billy Raffoul - Bliss (Official Live Video)
Billy Raffoul - I Wish You Were Here
Billy Raffoul - Alligator
Billy Raffoul - Jim Carey (Lyrical Video)
Music's Journey INTERVIEW #219 w/ Nashville Singer/Songwriter Billy Raffoul His Soulful New EP ''I Wish You Were Here''
About Billy Raffoul
Music surrounded Billy as a kid back in his hometown of Leamington. His father, Jody Raffoul, rose to prominence as a popular regional draw, performing at a prolific pace. Billy picked up his first guitar at a young age and spent countless hours on the instrument. "Music put food on the table for my family, and it was always there," shares Billy. "I don't look it at any differently than if your dad's a lawyer and you become a lawyer."
Raffoul debuted with the 2017 single "Driver," Following the release of his 1975 EP and The Running Wild EP, he delivered his debut full-length, A Few More Hours, at YYZ in 2020. The single "Acoustic" generated over 66.4 million Spotify streams and "Easy Tiger" surpassed 21.8 million Spotify streams. The same year, he maintained this momentum with International Hotel and shared bills with Kings of Leon, Kaleo, X Ambassadors, and more. Reaching another level, 2021 saw him garner the SOCAN Songwriting Prize for the single "Western Skies." He continued in 2022 with a direct support spot on tour with award-winning rocker JJ Wilde across Canada.
Billy's songs will ultimately resonate through your speakers and from the stage. "When you come to a show for the first time, I hope you walk away feeling good," he shares.
TOUR DATES
May 18 – Tolhuistuin – Amsterdam, Netherlands
May 22 – Passionskirche – Berlin, Germany
May 23 – Kulturkitche Altone – Hamburg, Germany
May 25 – Kulturkitche – Archdioces Cologne, Germany
May 26 – Volkstheatre – Munich, Germany
June 9 – Phoenix Concert Theatre – Toronto, Ontario
Music's Journey INTERVIEW #219 w/ Nashville Singer/Songwriter Billy Raffoul His Soulful New EP ''I Wish You Were Here''
Follow Billy Raffoul