w/ Canadian Country Singer/Songwriter Griffen Palmer
Hosted by Kim Cyr
Presented by NOW and THEN Magazine
https://www.nowandthenmagazine.com
Music's Journey INTERVIEW #216 w/ Rising Country Singer/Songwriter Griffen Palmer Unveils His Highly Anticipated Debut Album ''Unlearn''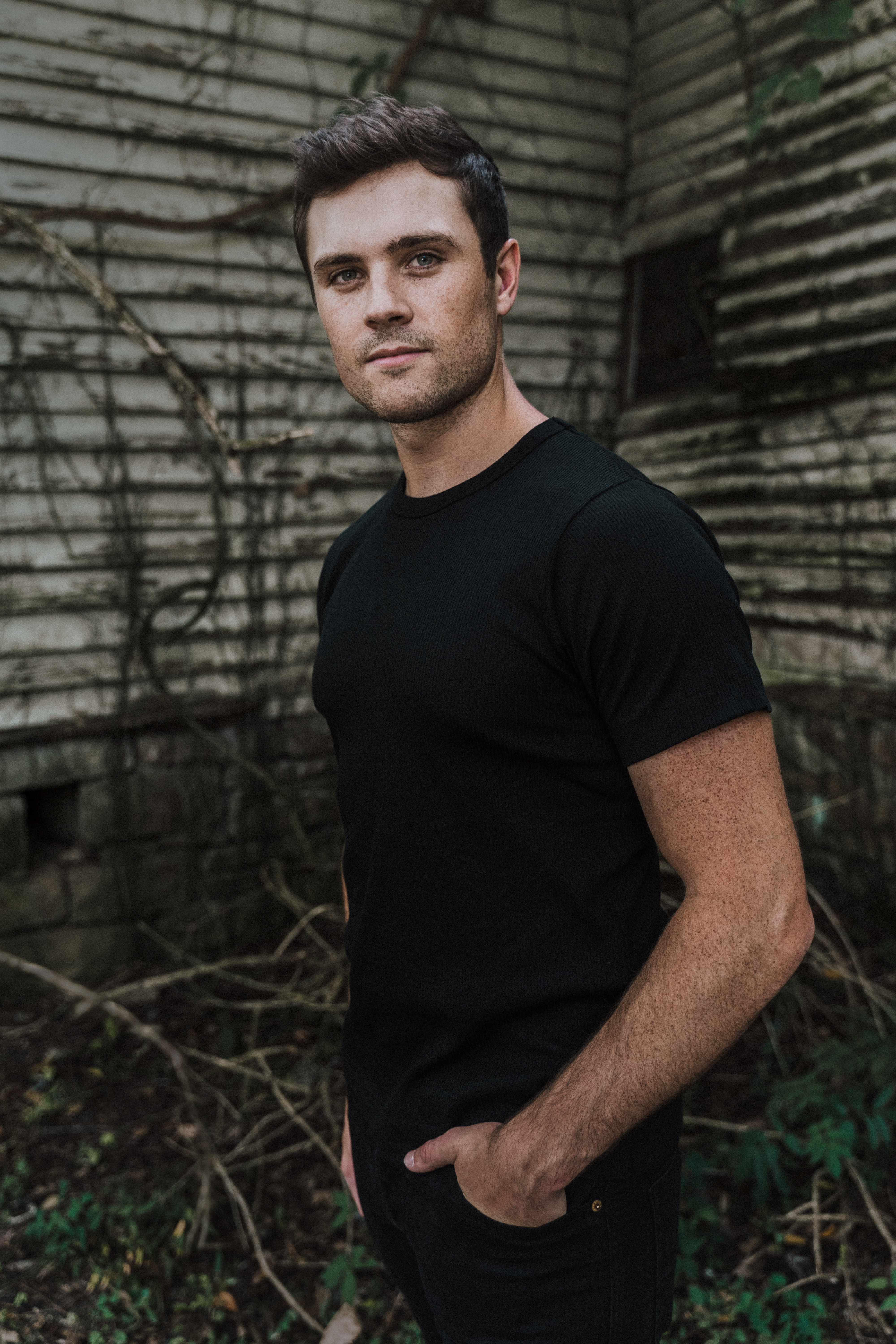 Credit: Chris Hornbuckle
Debut Album
''Unlearn''
Music's Journey INTERVIEW #216 w/ Rising Country Singer/Songwriter Griffen Palmer Unveils His Highly Anticipated Debut Album ''Unlearn''
The star of NBC's Songland and Big Loud's latest prodigy, Griffen Palmer emerges with his debut album Unlearn, a first in-depth glimpse into the Ontarian's highly-acclaimed lyricism. Having secured writing cuts for the likes of Keith Urban, Florida Georgia Line, and Mackenzie Porter, there's a Music City buzz building around Palmer, and with that success comes great expectation.
A chance meeting with mega-hit songwriter Geoff Warburton at a house party opened a dream door for the budding singer-songwriter, forming the basis for this project on which Warburton co-wrote every track. His touch of pop-leaning know-how and melodic mastery adds a layer of incredible mainstream appeal.
Finding solace in music in the early pandemic, Palmer wrote every song on Unlearn with Grammy-nominated songwriter and fellow Ontario native Geoff Warburton. The 10-track album kicks off with "Second Guessing" and jumps headfirst into life lessons, both learned and unlearned, on songs like "By The Way," "Came Here To Leave," "How Many Beers," and the flirty, simmering "Bottles On The Table."
"Geoff and I met by chance because of a house party in my hometown, his girlfriend (now fiancé) introduced us," Palmer remembers. "He took a chance and got to know me, which is when we figured out that we both played for the same rugby club, love a lot of the same music, and eventually realized we like writing together. Geoff's family to me, and this record wouldn't exist without him."
"Griff continues to blow me away every time we write," shares Warburton. "He's mature beyond his years, and I think so many people will really resonate with his story. I'm so proud of him and these songs, and can't wait for the rest of the world to hear them."
Brought to life by studio master/producer Joey Moi, the set of Palmer/Warburton one-two punches shows off their knack for crafting ultra-catchy hooks with heartfelt appeal, with Palmer's sharp, crystalline vocal serving as a critical anchor throughout.
"Second Guessing" was the debut single that showcased what we all already knew about Griffen Palmer and the hip is real for a reason with his release of the highly anticipated debut album ''Unlearn'', says Kim Cyr, Editor in Chief for NOW and THEN Magazine, radio host, and host of the International Music's Journey Podcast.   ''It marked the beginning for this rising singer/songwriter. Palmer has paved his own path in country music thus far. Now with a team like Big Loud backing him as an artist/singer/songwriter, fans can expect more incredible things from this Canadian artist.''
''I had the chance to chat with Palmer to talk about his rise as a songwriter and now as an artist with his debut album ''Unlearn''.     Palmer talks about his quick rise from songwriter to artist since Songland and how being vulnerable is something he just understands.  He shares the stories behind the lyrics and music for all ten tracks that I play in their entirety for this interview.''
To hear the interview with Palmer, go to www.musicsjourney.com or click on the link below.''
Music's Journey INTERVIEW #216 w/ Rising Country Singer/Songwriter Griffen Palmer Unveils His Highly Anticipated Debut Album ''Unlearn''
From the moment Palmer sang it on NBC'S Songland, it was clear that "Second Guessing" was a hit country song. Palmer's knack for songwriting is obvious, and he has the vocals to back it up. The love song is a confident portrayal of what it feels like to be with the right person. 
"That since I met you, I // I ain't spent one second guessin' // Lord knows I've tried // 'Cause I've had my heart broken in every direction // Too many times // But I saw the rest of my life with one look in your eyes // I'm confessing // That I ain't spent one second guessin'"
Palmer released Unlearn's powerful, retrospective title track along with its accompanying performance video. Vulnerability on full display, Palmer voices his most personal lyric yet, juxtaposing the journey to "unlearn" beliefs about love and relationships born from his formative years growing up in a divorced home, against the hope and discovery of finding out what love can look like in a relationship all his own.
"This one meant a lot to me when we wrote it, and that feeling grows for me every time we play it," Palmer shares about the title track. "It's a song that I really needed when I was younger, so I'm hoping that people out there that feel like I did when I was a kid might hear it now. I just hope it makes them feel understood."
Griffen Palmer - Unlearn (Performance Video)
''It's been a bit of an interesting process that I don't think is typical for a first album because we've had so long to work on it. I moved to Nashville four years ago but I knew Geoff before then when I was working a restaurant job back home before I was doing this professionally. We really just had four-plus years of creating songs and gathering different types of sounds and ideas. By the time the record and the A&R process were here, we had to narrow down hundreds of songs. The world was our oyster at that point and it was just about picking the songs that felt right or felt unique, or unique to me at least. It was overwhelming at first but I feel good about what we've done.''
''You really have to just take yourself a step back and listen to them as if you were listening to them for the first time. Some of them are ones you've written within the last few months that are fresh in your brain, and some of them are years old. Putting them up to each other objectively is kind of tricky but that's where a great team around you comes in with Joey Moi, my producer, and my management who helped A&R the project. Everyone has their favourites so when I bring them to the table, it starts to make a bit more sense.''
''It's just fun as an artist to try different things, especially when it's your first project. You don't really know how everything's gonna go or how everything is going to be perceived so it's a chance for you to just try something different and try something new and go from there.''
Palmer and Warburton's songwriting partnership has also led to outside cuts like Keith Urban's "Polaroid," and standouts from The Band Camino, Chelsea Cutler, Lily Rose, Jade Eagleson, and more.
Palmer is currently on the road this spring nationwide supporting label-mate Lily Rose's 2023 headline tour.
Unlearn Track Listing:
''Second Guessing'' (Griffen Palmer, Corey Crowder, Ester Dean, Andrew DeRoberts, Tyler Hubbard, Brian Kelley, Shane McAnally, Ben Simonetti, Ryan Tedder, Geoff Warburton)
''25 To Life'' (Griffen Palmer, Geoff Warburton)
''Unlearn'' (Griffen Palmer, Geoff Warburton)
''Put Me Through Hello'' (Griffen Palmer, Geoff Warburton)
 "By The Way'' (Griffen Palmer, Geoff Warburton, Jordan Reynolds)
 ''Small Town After All'' (Griffen Palmer, Geoff Warburton)
 "Came Here To Leave'' (Griffen Palmer, Geoff Warburton)
 ''Late To The Party'' (Griffen Palmer, Geoff Warburton)
 "How Many Beers'' (Griffen Palmer, Geoff Warburton)
 "Bottles On The Table'' (Griffen Palmer, Geoff Warburton)
Music's Journey INTERVIEW #216 w/ Rising Country Singer/Songwriter Griffen Palmer Unveils His Highly Anticipated Debut Album ''Unlearn''
Griffen Palmer - 25 To Life (Official Music Video)
Griffen Palmer - Second Guessing (Official Music Video)
Music's Journey INTERVIEW #216 w/ Rising Country Singer/Songwriter Griffen Palmer Unveils His Highly Anticipated Debut Album ''Unlearn''
Follow Griffen Palmer
Website/Facebook/Twitter/Instagram/YouTube/Spotify/Apple/TikTok