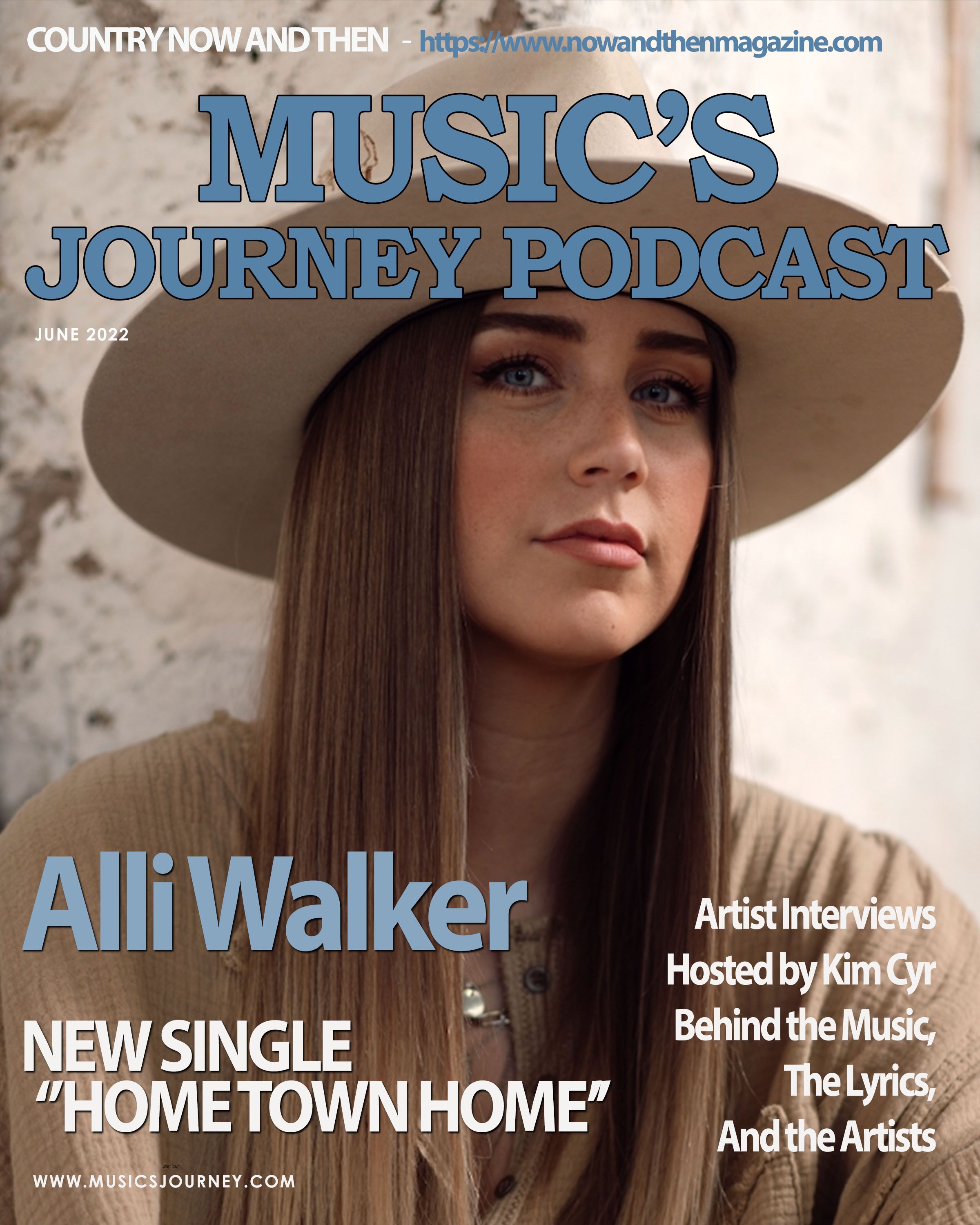 Music's Journey Podcast 
w/ Breakout Canadian Singer-Songwriter Alli Walker 
Hosted by Kim Cyr 
Presented by NOW and THEN Magazine 
https://www.nowandthenmagazine.com 
Music's Journey Podcast INTERVIEW #179 w/ Breakout Canadian Singer-Songwriter Alli Walker With Her New Single ''Home Town Home''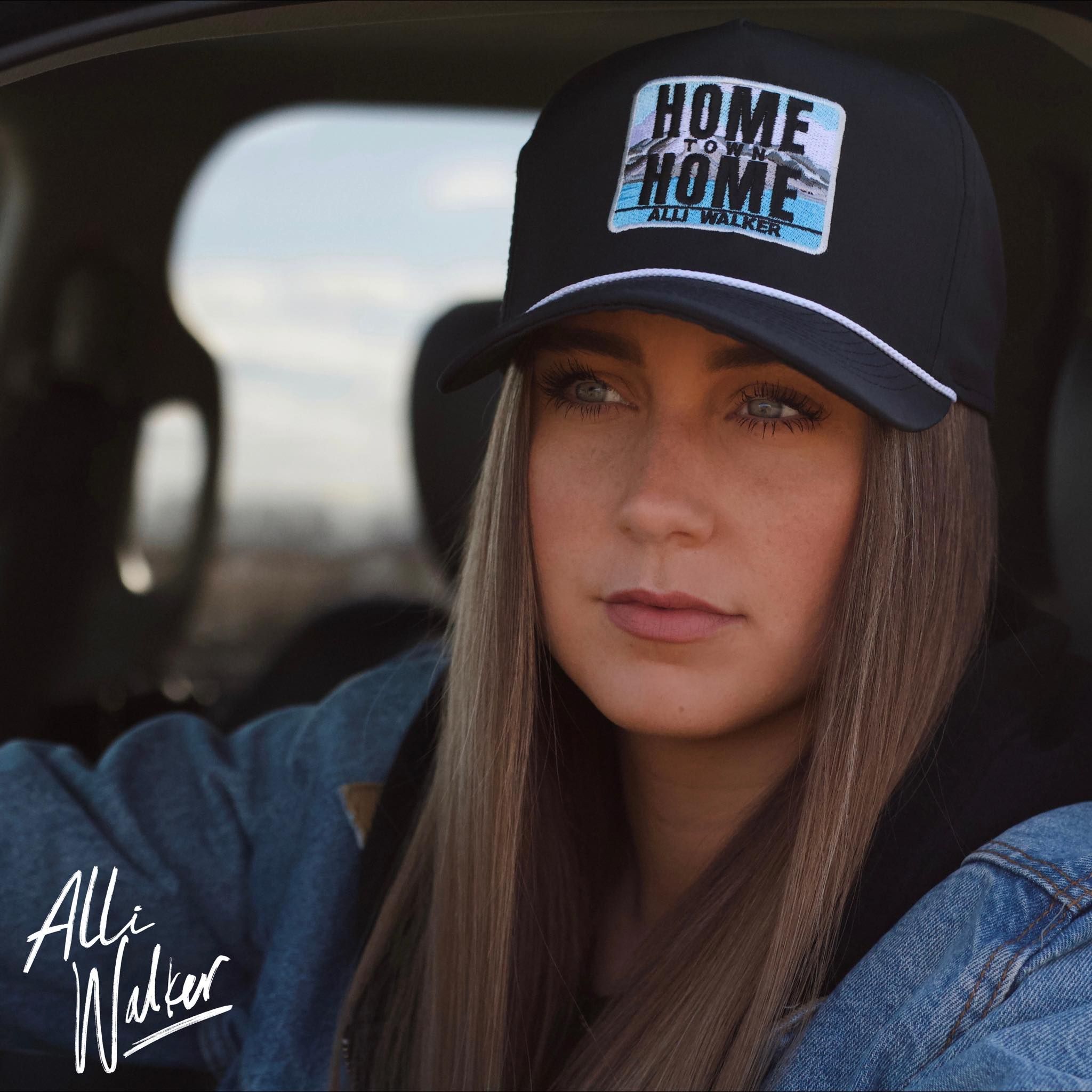 Alli Walker 
New Single 
''Home Town Home'' 
Music's Journey Podcast INTERVIEW #179 w/ Breakout Canadian Singer-Songwriter Alli Walker With Her New Single ''Home Town Home'' 
Breakout Canadian singer-songwriter and 2022 CMAOntario Rising Star nominee Alli Walker is ushering in the warmer weather with the release of her new track "Home Town Home," available everywhere today. Hailing from a small town on Canada's east coast herself, Walker brings listeners the perfect summertime anthem, invoking memories of young love and the reality of building a life together.  
Written by Walker and longtime pal Dustin Bird, the track touches on elements of the PEI-native's personal journey, encapsulating a life she has built with her husband of 6 years. Having both moved to Toronto to chase their dreams over a decade ago, the pair met and settled down in the GTA, while never escaping the pull of their small-town roots. "This song tells the story of what's going on in my life currently, which is always my favourite place to write from," said Walker on the inspiration for "Home Town Home." "I'm in the process of moving to my husband's hometown, so it was easy to look back on the things I loved most about growing up in a small town, like parking lot hangouts and bonfires on Saturday nights. I know as long as I have some of those pieces, I will feel right at home in any new place."  
Teased earlier this year on Walker's skyrocketing TikTok (10M+ views), "Home Town Home" elicited an overwhelming response from fans, who demanded the track be included on Walker's upcoming sophomore album. "I was posting demos from my upcoming album, asking fans to help me choose which tracks to include and this song had one of the biggest responses, so I knew I had to record it," said Walker. "I've had thousands of people message me since posting the demo asking where in the world this song was; so I am beyond excited to finally release it!"  
Since dropping her debut in 2019 Walker has made quite the mark on the Canadian country music scene, finding her sound and carving her own path in the industry. Boasting over 1M+ streams, Walker has landed spots on some of Canada's top playlists including covers on both Apple Music's 'Canada's Country' and Amazon Music's 'Breakthrough Country.' Continuing the momentum from the release of her first track to Canadian country radio with "Maybe I'm Still Drunk" to kick off 2022, Walker recently garnered her second nomination at the CMAOntario Awards in the Rising Star category and played at the CMAO Tailgate Party in London, ON June 5.  
Walker will be sharing more new music in the coming months and fans are encouraged to watch for her sophomore album in early 2023. 
''Alli Walker is one of Music's Journey's artists to watch for 2022,'' says Kim Cyr, Editor in Chief for NOW and THEN Magazine, radio host, and host of the International Music's Journey Podcast.  ''Alli Walker is a gem in country music here in Canada with a really bright future.  She has been releasing some amazing music and the fans and industry alike are noticing. '' 
I had the chance to catch up with Alli right after her move to BC with her husband and their dog ''Pickles''.  This interview is full of music and great stories.  To listen to my interview with Alli Walker, click on the link below.
Music's Journey Podcast INTERVIEW #179 w/ Breakout Canadian Singer-Songwriter Alli Walker With Her New Single ''Home Town Home'' 
Alli Walker - Home Town Home (Lyric Video)
Alli Walker - Maybe I'm Still Drunk (Official Music Video) 
Alli Walker - Country Music (Official Music Video)
Brian John Harwood - Rich (ft. Alli Walker & Chris Labelle)
Music's Journey Podcast INTERVIEW #179 w/ Breakout Canadian Singer-Songwriter Alli Walker With Her New Single ''Home Town Home''