w/ 2023 5 x ECMA Nominee Country Artist Jason Benoit
Hosted by Kim Cyr
Presented by NOW and THEN Magazine
https://www.nowandthenmagazine.com
Music's Journey INTERVIEW #217 w/ 2023 5 x ECMA Nominee Country Artist Jason Benoit Releases His New Album ''Time Traveller'' and New Music Video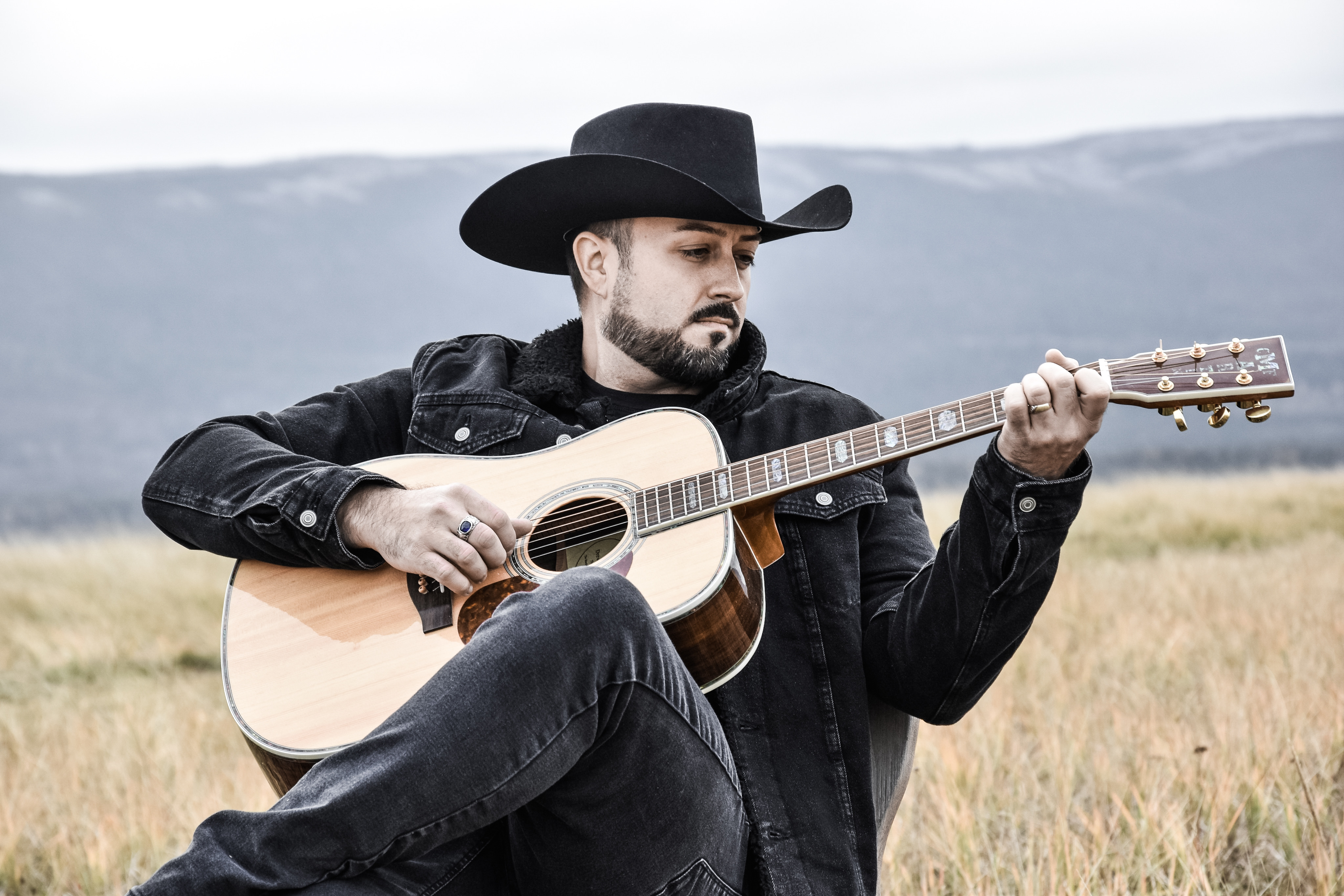 New Album
''Time Traveller''
Music's Journey INTERVIEW #217 w/ 2023 5 x ECMA Nominee Country Artist Jason Benoit Releases His New Album ''Time Traveller'' and New Music Video
Toronto, ON –  MusicNL Indigenous Artist of the Year, Jason Benoit is celebrating the release of his full-length album 'Time Traveller' available now. This release marks the completion of his two-part full-length album 'Time Traveller' and is distributed by Jayward Artist Group (Tebey).  'Side A' delivered 'Shootin' Me Down', Benoit's first Top 50 Billboard Country Canada charting single since 2016.
Jason wrote and co-produced the feature track 'Your Friday Night', which has the early 90s two-step dance floor sound telling the story of fleeting love and the feeling of being someone's fun Friday night.
In 2023, the gold-selling country artist broke barriers as the third most nominated artist with an incredible 5 East Coast Music Awards nominations and the most nominations as an Indigenous recording artist. The long list of nominations includes; Album of the Year (for Time Traveller Side A), Solo Recording of the Year (Time Traveller Side A), Indigenous Artist of the Year, Artist Innovator of the Year, and TD's Fans Choice Entertainer of the Year. Along with that, Jason will be performing at several showcases through ECMA week including the well-respected SOCAN Songwriters' Circle. The 35th East Coast Music Week will be in Halifax from May 3-7, 2023.
Hailing from the small community of Fox River Island, Newfoundland with a population of 200 people artist Jason Benoit continues to live close to the land often drawing inspiration from his front porch where he can see the Atlantic Ocean or sitting around the fire jamming with friends late into the night.
Benoit has this to say about writing his latest body of work, "The "Time Traveller" album was written by two good old boys sitting around having a few drinks and writing songs in the style of country music we love best. We didn't even plan on releasing them. Unbeknownst at the time, these songs ended up becoming the album I'd been waiting to release my whole life. I've never been more proud of a piece of work and I hope you enjoy these songs as much as we enjoyed writing them."
Jason's recent tour history includes direct support for Juno winner Tenille Townes in 2022 plus he has toured across the country with artists like Old Dominion and Tim Hicks.
Jason is scheduled to perform at the SOCAN Songwriters' Circle on Sunday, May 7 at The Schooner Showroom, Halifax, NS, and is represented by Sakamoto Agency.
''I had a fantastic time chatting with Jason Benoit as we dived deeper behind the lyrics of every song on his new full-length album ''Time Traveller'', says Kim Cyr, Editor in Chief for NOW and THEN Magazine, radio host, and host of the International Music's Journey Podcast.  ''Benoit is something special and learning his history, the love of country music and the role it has played for this humble artist is inspiring.  I can understand his love for the land and the pull it has on his soul. The ability to ground you in a way that is hard to explain.  Its simplicity is magical and the views are awe-inspiring in its beauty.  Benoit has taken us all back in time when life seemed simpler and easier somehow with his throwback to the old-school country in his new album ''Time Traveller''. This entire album is incredible and that is why the fans and all of us on the radio are loving it.   I hope you enjoy this interview as much as I did with a deeper look behind the lyrics of every track and listening to the album in its entirety the way it was meant to.''  
Check it out by going to www.musicsjourney.com or by clicking on the link below. 
Music's Journey INTERVIEW #217 w/ 2023 5 x ECMA Nominee Country Artist Jason Benoit Releases His New Album ''Time Traveller'' and New Music Video
Jason Benoit - Your Friday Night Visualizer
Jason Benoit - VHS Official Music Video
Jason Benoit - Time Traveller
Music's Journey INTERVIEW #217 w/ 2023 5 x ECMA Nominee Country Artist Jason Benoit Releases His New Album ''Time Traveller'' and New Music Video
Follow Jason Benoit
Website/Facebook/Twitter/Instagram/YouTube/Spotify/Apple