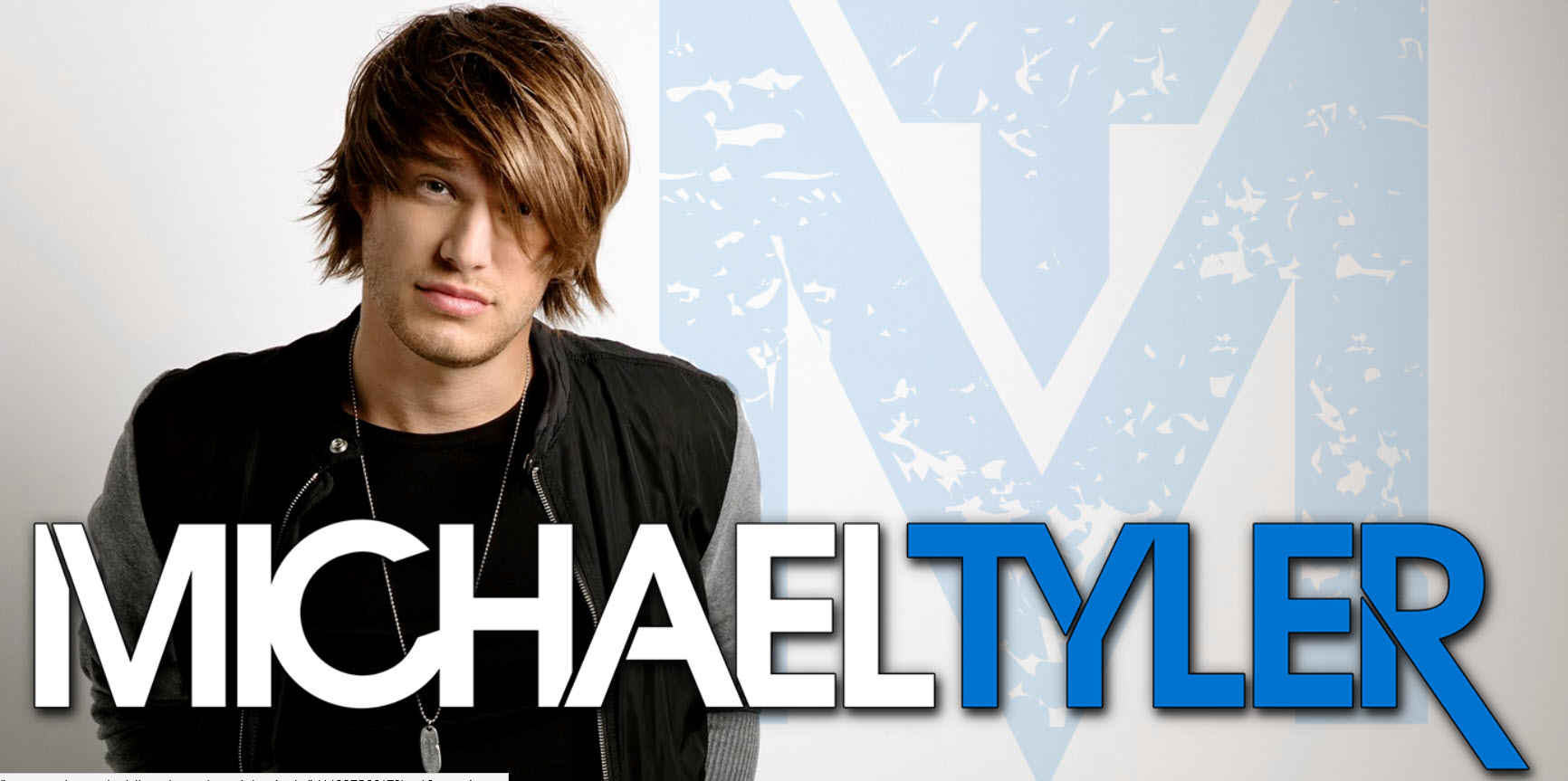 Country NOW and THEN's Kim Cyr's Interview w/Country Artist Michael Tyler, click here
NASHVILLE, Tennessee- When Michael Tyler looked at his odometer after he arrived in Nashville from his hometown in Thayer, Mo., he noticed a number in his dash that's resonated with him since his arrival: 317. It's no coincidence that the 23-year-old's debut album will be titled 317, available from Reviver Records March 17.
MT(MT-Michael Tyler), whose current single "They Can't See" is one of the Top 5 Most Added records at radio this week, according to Country Aircheck, continues to connect with fans and the country music industry. Performing rights organization SESAC awarded Song of the Year to MT for co-writing the multi-week No. 1 platinum-selling Dierks Bentley smash "Somewhere On A Beach." And now, enthusiasm is building for MT in 2017 with rave reviews about the young talent: 
CMT also included MT in its "17 for 2017" artists for its year-long Listen Up campaign recognizing and supporting country music's most promising newcomers. 
Earlier this year, MT's debut single "Crazy Last Night" world-premiered on CMT and was selected as Billboard's Country Songs of the Summer Picks. 
MT also penned Jason Aldean's "Laid Back" on the platinum-selling album Old Boots New Dirt, three songs on the LOCASH album The Fighters ("Shipwrecked," "Ain't Startin Tonight," and "Moonwalkin") and a Jason Aldean/Kelsea Ballerini duet "First Time Again" on Aldean's No. 1 album They Don't Know. 
Hailing from Thayer, Missouri, known as a railroad town, it's ironic that MT is the descendant of the late, great Jimmie Rodgers, known as "The Father of Country Music" who learned his craft around the New Orleans and Northeastern Railroad. At the age of 13, over a Myspace meeting, MT met award-winning producer Michael Knox (Jason Aldean/Thomas Rhett/Kelly Clarkson/Trace Adkins). After a few years of sending songs and ideas back and forth, MT came to Nashville to play a show at Tootsies Orchid Lounge for their first face-to-face meeting. At that time, Knox was hired by peermusic Nashville to help restructure the creative department. After watching MT play a few shows, Knox felt it was time for him to make the move to Nashville as a peermusic songwriter. The future has just started for this young singer/songwriter who is on the road touring all over the country with his energetic live show. 
MT is on the road with the band LOCASH for Live Nation's 'Ones To Watch' Tour.  For more information on Reviver Records, visit revivermusic.com. 
Together, Knox and Tyler set out to create a debut album fully encompassing every nuance from every part of Tyler's musical experience, and they nailed it. Listening to the project, you get a clear sense of where Tyler came from and who he is — a young soul who is wise beyond his years. 
317, is a solid mix of melodies and messages. Sure, there are your fun, feel-good songs like "Here's To The Nights" and "Play That Party Song," but there's also a wide range of emotional depth explored in songs like "They Can't See," "Songs About Missouri" and "Interstate," the powerful closing track to the project. 
A similar incident outside of Missouri drew a personal connection for Tyler, so together, he and Chapman set out to write the song for Chapman's grandfather. And the passing of time isn't the only subject matter tackled on Tyler's debut. The collection's lead single "They Can't See" speaks to the personal pressures and struggles young girls and women face in today's society.
Official Video for "They Can't See" by Michael Tyler
This song mean's so much for Michael delivering the message that people need to remember about real love is and that young girls and women need to be loved from inside out, not from the outside in.
Tyler, one of the co-writers of Dierks Bentley's recent hit "Somewhere on a Beach," will release 317 on Friday (March 17).
Official Video for "Good at Being Young" by Michael Tyler
In the video above, there are lyrics about "Sneak[ing] off to the river so they couldn't see us / Gettin' stone-cold drunk on some warm Zimas." That experience, Tyler says, came from the time he and his brother snuck a few of the now-discontinued alcoholic beverages out of their grandfather's fridge. 
"[We] buried them at the river behind our house," Tyler recalls, "only we went back a couple days later, and, of course, they were just hot and ruined.  
"You know," he adds, "we didn't care."  
Tyler notes that "Good at Being Young" — Track No. 9 on his forthcoming debut disc, 317 — "is a perfect example of Thayer, Mo., where I'm from." Its chorus will feel familiar to anyone who can recall the carefree feeling of being a teenager with few responsibilities: "We were rockin' Rolling Stones / Hands out the window / Flying down the road / Bummin' Daddy's cash / Secret Marlboro stash / Wasn't good at workin' or wakin' up / But dang, we were good at being young …" 
"Crazy Nights' by Michael Tyler
"Hey Mama" Story Behind the Song " by Michael Tyler
"Songs About Missouri" by Michael Tyler
317 TRACK LISTING:  
1. "Here's To The Nights"  
2. "Crazy Last Night"  
3. "Long Drive Home"  
4. "They Can't See"  
5. "Love Myself"  
6. "Songs About Missouri"  
7. "Hey Mama"  
8. "Secret"  
9. "Good at Being Young"  
10. "Play That Party Song"  
11. "Interstate" 
For all the latest news for Michael Tyler, go to:
Website: http://www.themichaeltyler.com/
Facebook: https://www.facebook.com/MichaelTylerArtistSongwriter
Twitter: https://twitter.com/MichaelTyler93
Instagram: https://www.instagram.com/michaeltylermusic/