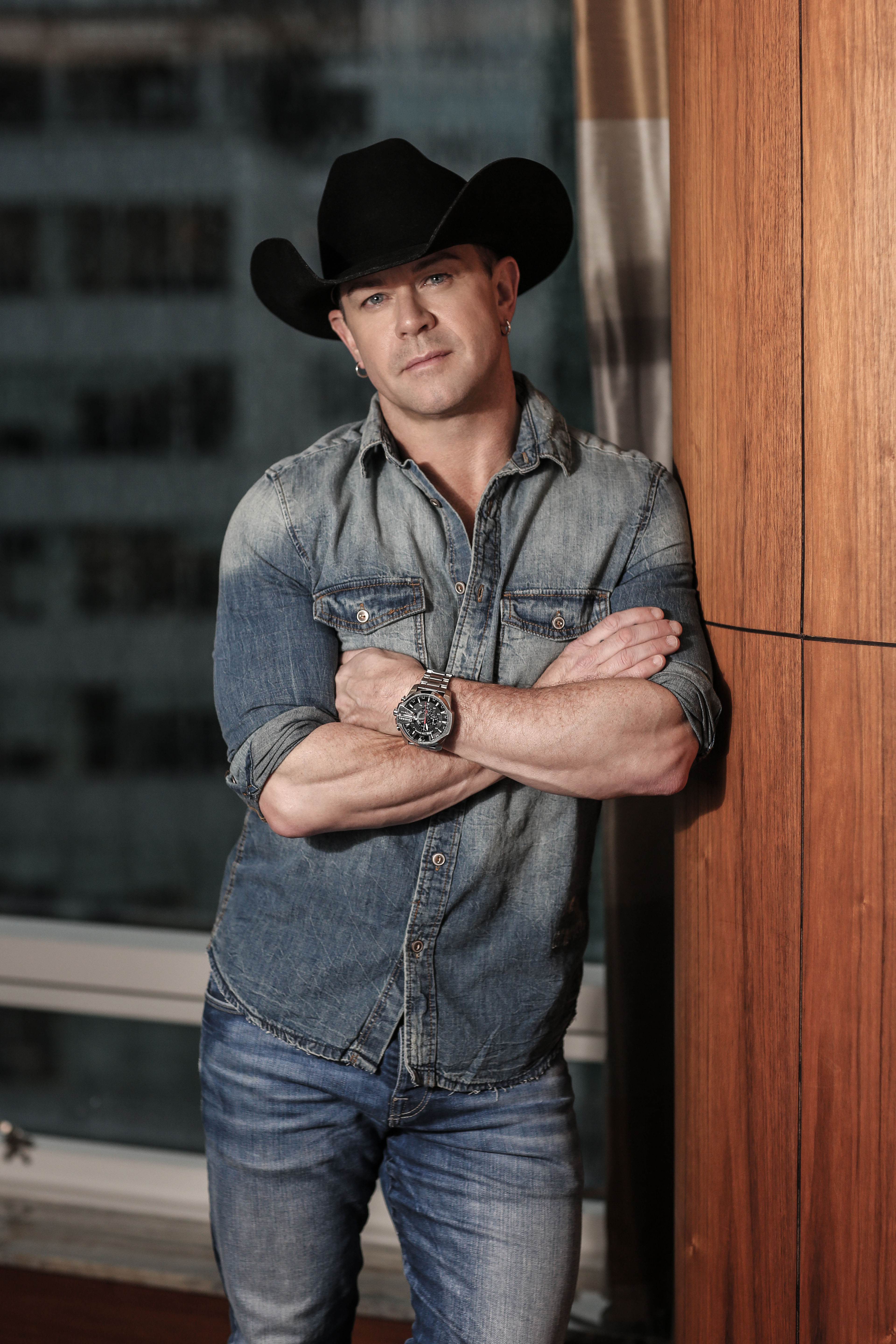 Aaron Pritchett Juno Nomination for 'Album of the Year' 'The Score' 
Live Interview with Aaron Pritchett w/Kim Cyr, click here 
Vancouver, BC – CCMA winner Aaron Pritchett is back on top riding the ride of his life with his brand new single 'When A Momma's Boy Meets A Daddy's Girl, the third single off the highly acclaimed project and was released on January 24th to country radio from his album "The Score".  Aaron has released 7 studio albums followed up by his latest new album 'The Score' released in June 2016.     
Aaron recently won "Fans' Choice" and "Single of the Year" at the 2016 British Columbia Country Music Awards (BCCMA's), and the newly released single "When a Momma's Boy Meets A Daddy's Girl" is sure to also gain favourable attention from the country music industry. The new single was written in Nashville by three notable Canadian songwriters, including country music artist Aaron Goodvin.   
Pairing up with Director Cole Northey for the third time, the video for 'When a Momma's Boy Meets A Daddy's Girl' showcases a romantic collection of stories, glancing into the lives of four couples during the many stages of relationships. Northey recently won "Video of the Year" for Dirt Road In' Em at the BCCMA's. Make sure to watch for the video on CMT and Youtube.  Here is the much anticipated video for 'When a Momma's Boy Meets a Daddy's Girl' check it out!
I recently had the chance to sit down with Canadian country superstar Aaron Pritchett (see attached Podcast Interview).  Aaron is known for his rock infused, high energy performances on stage making Aaron Pritchett one of the most sought after artists in the business. His passion and intensity for his art overflows on stage and spills into his unwavering dedication to his fans.     
The dedication Aaron Pritchett has for his fans is a very big part of his successful career for the past two decades.  His ability to relate to the stories in the songs he sings radiates to his fans who can see themselves in their everyday lives.  "I was going fishing, camping, and riding buses to hockey tournaments in smaller towns than my own, that's the reason country music resonated with me and I strive to convey that in my music today,'" says Pritchett.   
There is no doubt that his rock roots have had a major influence on his sound with hits such as the classic's "Big Wheel", "Hold My Beer" and "Let's Get Rowdy"  to his latest "Boat on the Water", "Hold You Like My Whiskey" and "Wake You With A Kiss". Following on the heels of a cross Canada tour, Aaron 2015 will see the release of a much anticipated greatest hits album.   
Listen to the live interview with Aaron Pritchett,  see attached podcast for KCM_LIVE Magazine w/ Kim Cyr  
Get your copy of Aaron Pritchett's new album "The Score", and the latest single, "When A Momma's Boy Meets A Daddy's Girl" available to purchase on iTunes, google play, and spotify.  
You don't want to miss seeing Aaron live so make sure you check out the dates for CANUCK COUNTRY ROCKS,  Fort Mac w/Dean Brody/Aaron Pritchett ...Beautiful Freak Show Tour, Party in the Park, Kootenay Country Music Festival with Aaron Pritchett and George Canyon, Trackside Music Festival, PeachFest, and Havelock Country Jamboree 
For Aaron Pritchett updates as well as tour information, please visit: 
Website: http://www.aaron-pritchett.com/ 
Facebook: https://www.facebook.com/aaronpritchettofficial 
Twitter: https://twitter.com/OfficialAPNews 
Instagram: https://www.instagram.com/aaronpritchett/ 
Aaron's Blog: Outside the Music: http://www.aaron-pritchett.com/tour-blog/