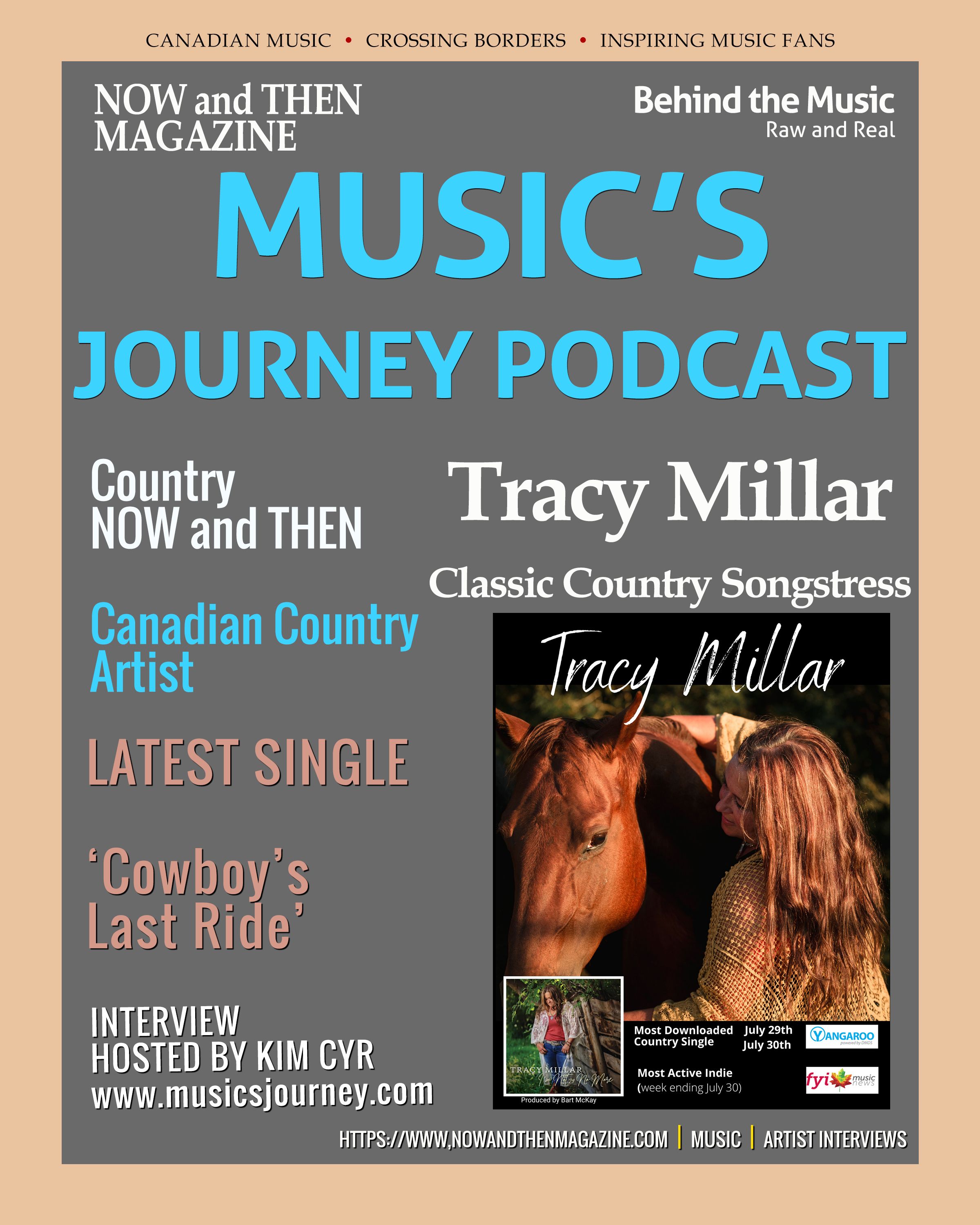 Music's Journey Podcast 
w/ Country Artist 'Tracy Millar' 
Hosted by Kim Cyr 
Presented by NOW and THEN Magazine 
https://www.nowandthenmagazine.com 
Music's Journey Podcast INTERVIEW w/ Canadian Country Artist 'Tracy Millar' A True Storyteller With Her Latest Single 'Cowboy's Last Ride' To Hear The Interview, Click HERE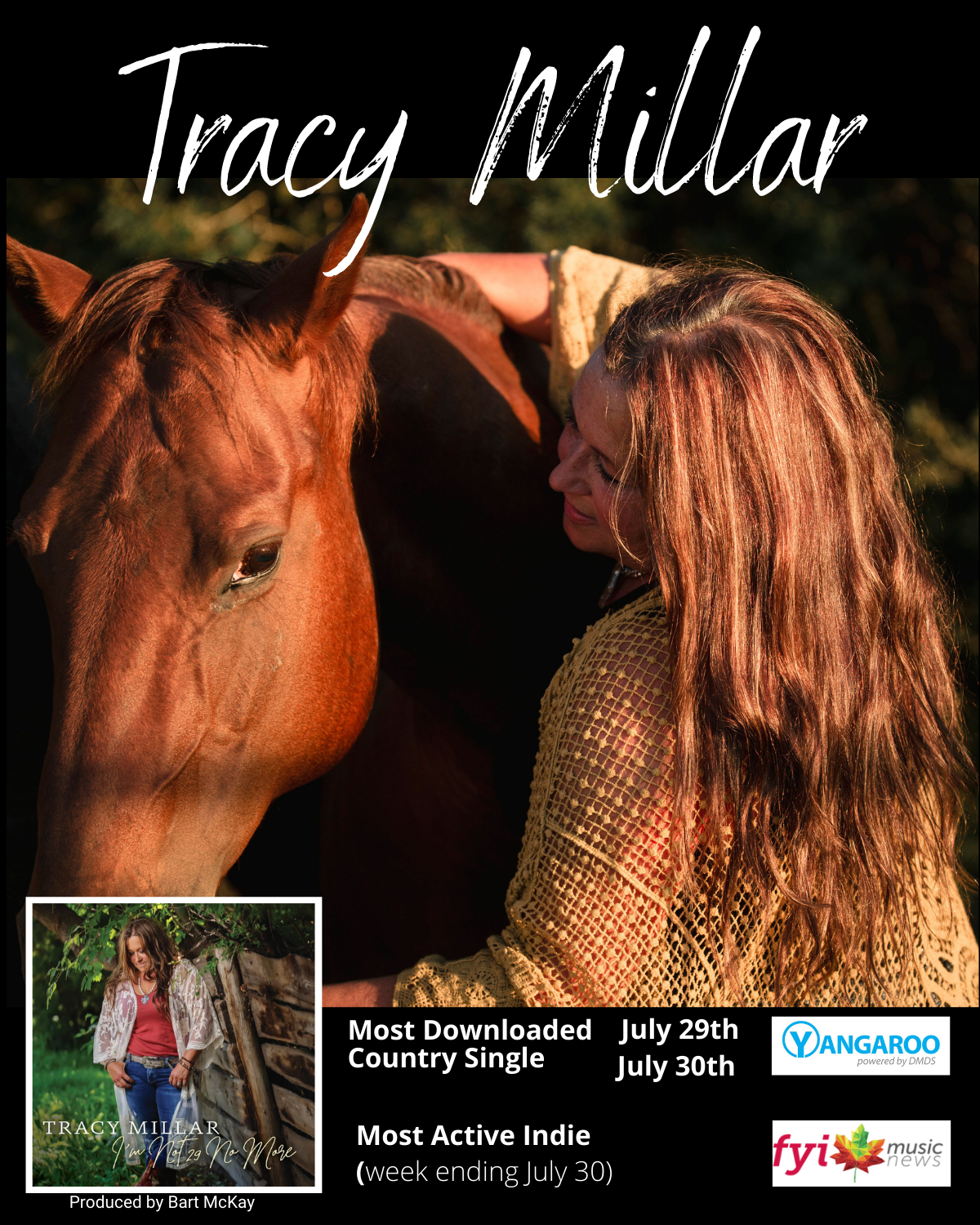 Tracy Millar 
New Single 
Music's Journey Podcast INTERVIEW w/ Canadian Country Artist 'Tracy Millar' A True Storyteller With Her Latest Single 'Cowboy's Last Ride' To Hear The Interview, Click HERE 
Cowboy's Last Ride is a metaphorical account of a man who lives a life he loves, at the cost of love.  It is a descriptive modern-day cowboy song that will pull at your heartstrings, all the while painting a canvas in your mind of his journey.  
As you listen to the story, you feel his passion and his pain.  You learn about the cost of his choices.  
Beautifully produced & arranged by multiple award winner Bart McKay, this song will resonate with many.  Not just the cowboys. 
Music's Journey Podcast INTERVIEW w/ Canadian Country Artist 'Tracy Millar' A True Storyteller With Her Latest Single 'Cowboy's Last Ride' To Hear The Interview, Click HERE 
Loretta's Moonshine (Official Video)- Tracy Millar 
Music's Journey Podcast INTERVIEW w/ Canadian Country Artist 'Tracy Millar' A True Storyteller With Her Latest Single 'Cowboy's Last Ride' To Hear The Interview, Click HERE