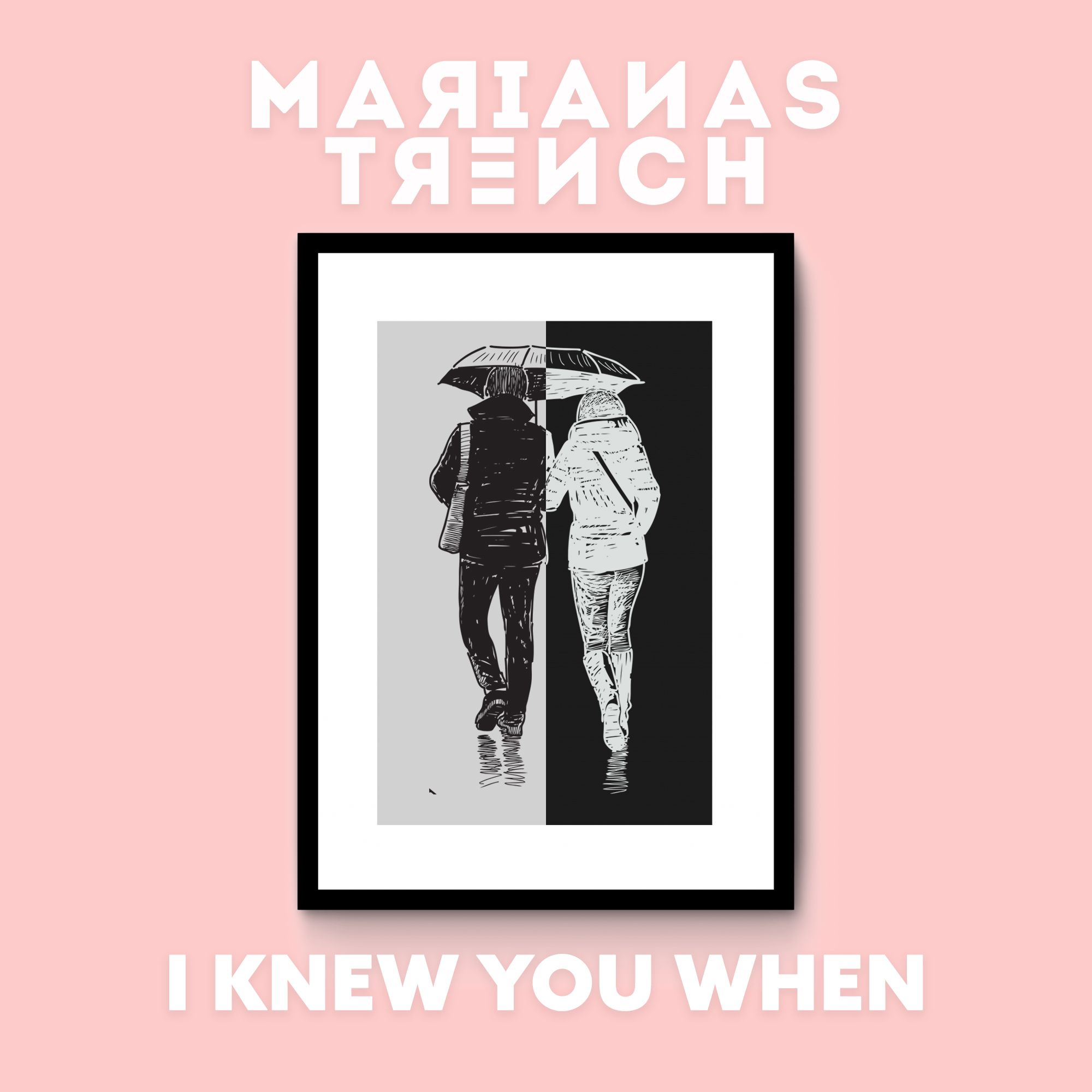 I Knew You When 
New Single From 
Marianas Trench 
Multi-Double Platinum selling progressive pop band Marianas Trench have released a new single titled "I Knew You When" on November 16th, the first single off their forthcoming studio album to be released winter 2019. "I Knew You When" is an upfront take on moving on from a former relationship and the lingering memories that remain. It is the perfect combination of fresh pop-rock beats that blend seamlessly with lead singer Josh Ramsay's incredible vocals. 
"This is about long term, messy, real life love. Love with consequence. Not about drunken lust, or doing shots in a bar, or "living life for just tonight," but the kind of real-life relationship that takes a decade to build, through ups and downs. If I've learned one thing in my life as a performer it's this; if you're going to sing a song every night for the rest of your career, you better mean it - and I do," explains Ramsay. 
The group has also revealed they will be touring North America and Europe in 2019. Tour dates are set to be announced and go on sale before the end of this year. 
With top 10 radio hits such as Who Do You Love, Rhythm Of Your Heart, Fallout, and Haven't Had Enough, this pop-rock quartet constantly raise the bar for quality music, which translates into their explosive, high-energy, live shows. During their last album cycle promoting the album Astoria, Marianas Trench completed three headlining tours in the USA, two headlining arena tours in Canada, and two club tours in Europe. They've also toured in Australia, New Zealand, and Korea.
To Follow Marianas Trench, go to