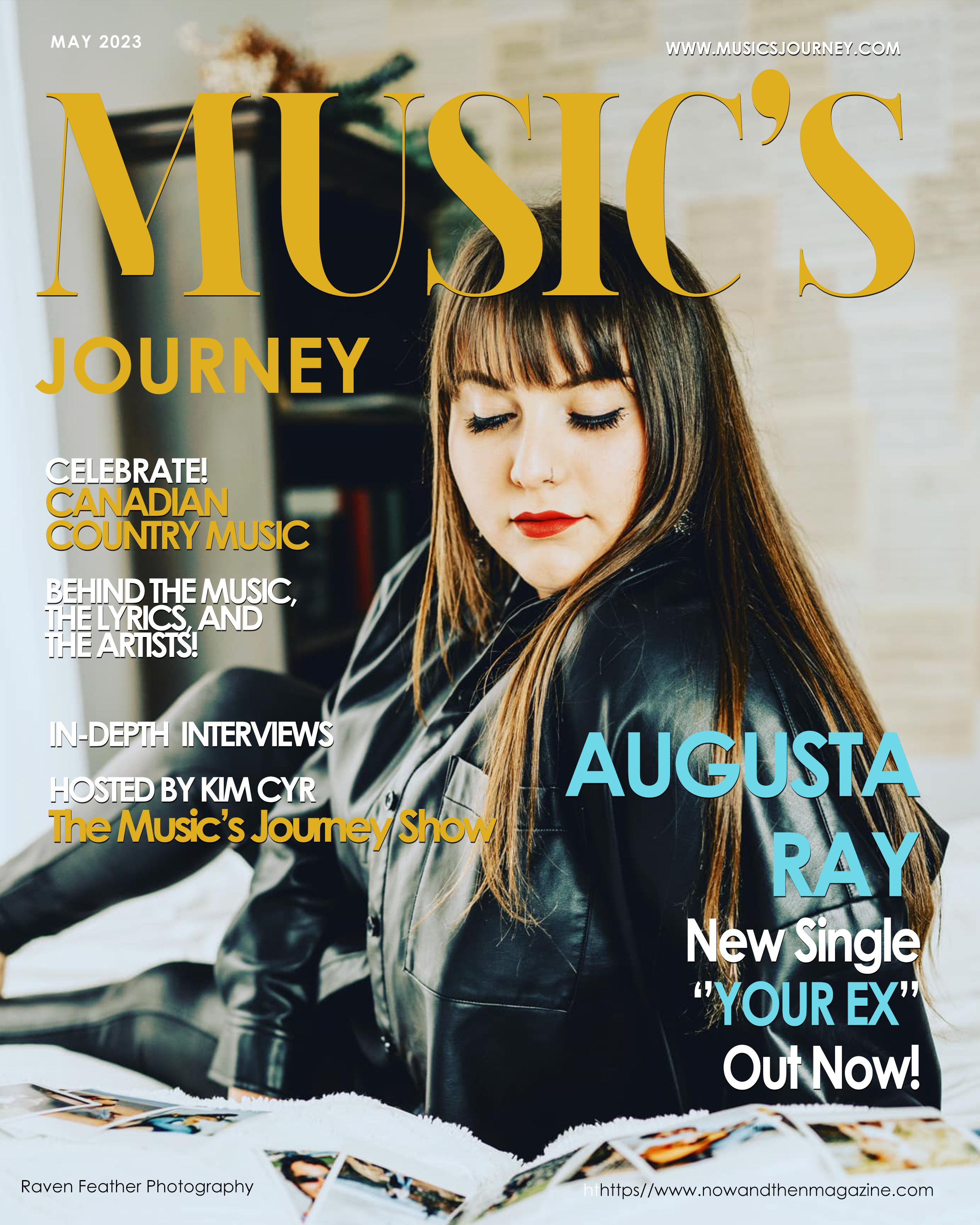 w/ Canadian Country Artist Augusta Ray
Hosted by Kim Cyr
Presented by NOW and THEN Magazine
https://www.nowandthenmagazine.com
Music's Journey INTERVIEW #221 w/ Canadian Country Artist Augusta Ray Killer New Single ''Your Ex''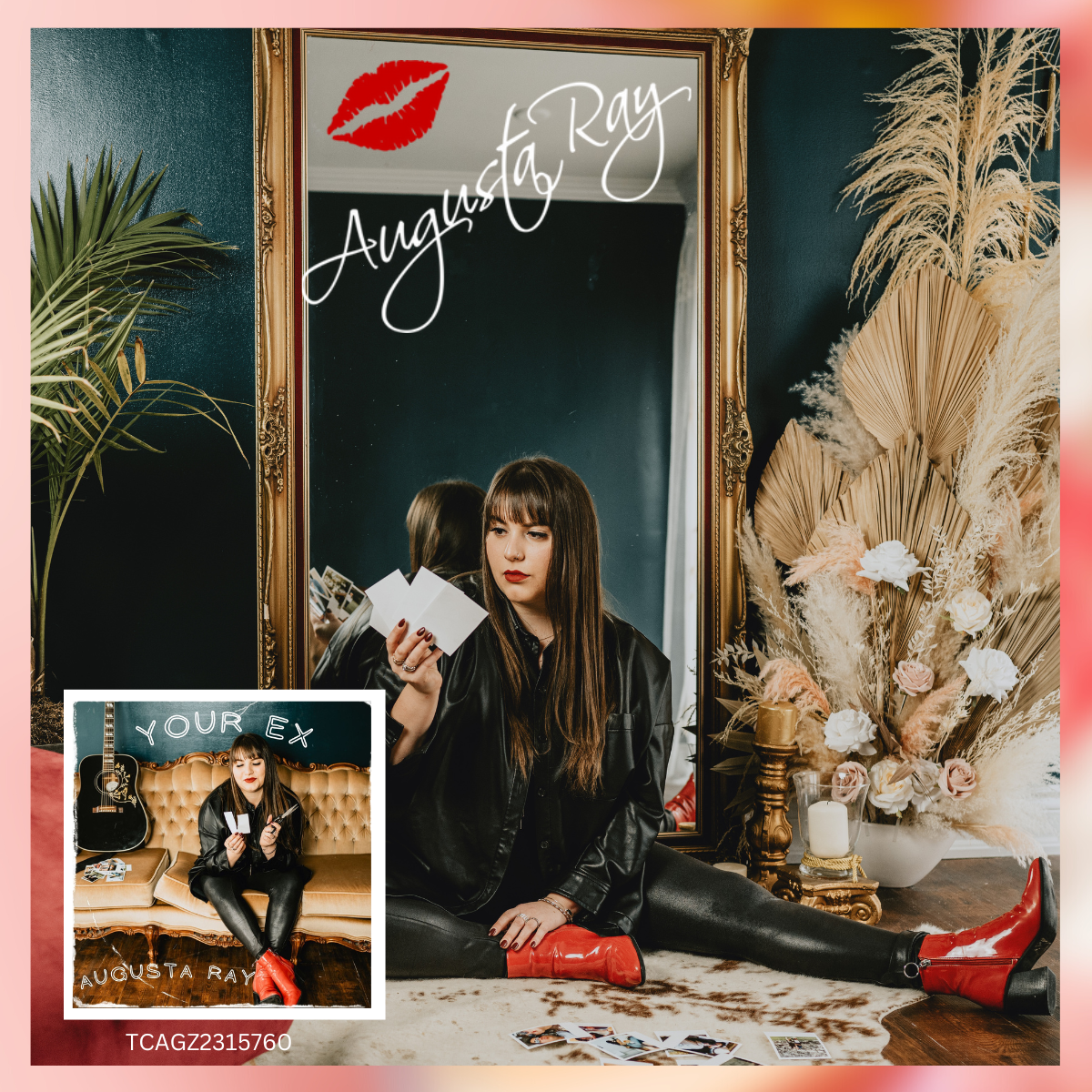 New Single
''Your Ex''
Music's Journey INTERVIEW #221 w/ Canadian Country Artist Augusta Ray Killer New Single ''Your Ex''
Since strutting onto the Canadian music scene as a young, bright-eyed songwriter nearly ten years ago, Canadian country/rock artist Augusta Ray has been stopping listeners in their tracks over and over again, with her incredible vocal talent, beautifully crafted songs, energetic, engaging stage presence, and of course; those signature bright red lips.
Augusta has been known to be quite the Vagabond, and has been spending the last few years traveling and sharing her unique country-crossover sound on Canadian, American, European, (and most recently) Australian stages. Her entire life, Augusta has been telling her friends and fans that they can call her "Gus".
Now, with her newest single YOUR EX out into the world, she's proved that you can not only call her Gus, but you can ALSO call her a confident, badass young woman who knows how to be an angel, but also a devil when it comes to dealing with an ex-boyfriend. 
This song is definitely the latter. To follow up the release of her sad reflective sad girl summer single WASTE OF LIME. Augusta is fully leaning into this next chapter of both her personal life and career, with the release of her newest single, YOUR EX. She says This song isn't about taking a baseball bat to your ex's headlights, but rather how sometimes finding happiness is the result of cutting toxicity out of your life, and how THAT is actually the best possible revenge. 
Augusta is set to be making her third appearance as a featured songwriter at Nashville's legendary Bluebird Cafe on August 13th, where YOUR EX will make its live debut on an American stage.
''There is something so special about country artist Augusta Ray,'' says Kim Cyr, Editor in Chief for NOW and THEN Magazine, radio host, and host of the International Music's Journey Show.   ''What a gift Augusta is to the world with her killer vocals and songwriting.  The one thing about Augusta is that she has never been shy to be vulnerable and genuine in her music.   From traveling the world playing music over the last few years and meeting new people, every single day in the process, it would be impossible for no inspiration to come about. For Augusta Ray, life-altering songs are written by going through life-altering experiences, and those experiences are exactly what is behind her single 'WASTE OF LIME' and her new release ''YOUR EX''.
I had the pleasure of catching up with Augusta to chat about this new chapter in her life and her new music. There are some pretty special moments in this interview that you don't want to miss. To hear my interview with Augusta, go to www.musicsjourney.com or click on the link below.
Music's Journey INTERVIEW #221 w/ Canadian Country Artist Augusta Ray Killer New Single ''Your Ex''
Follow Augusta
Website/ Facebook/ Twitter/ Instagram/ YouTube/ Spotify/ Apple