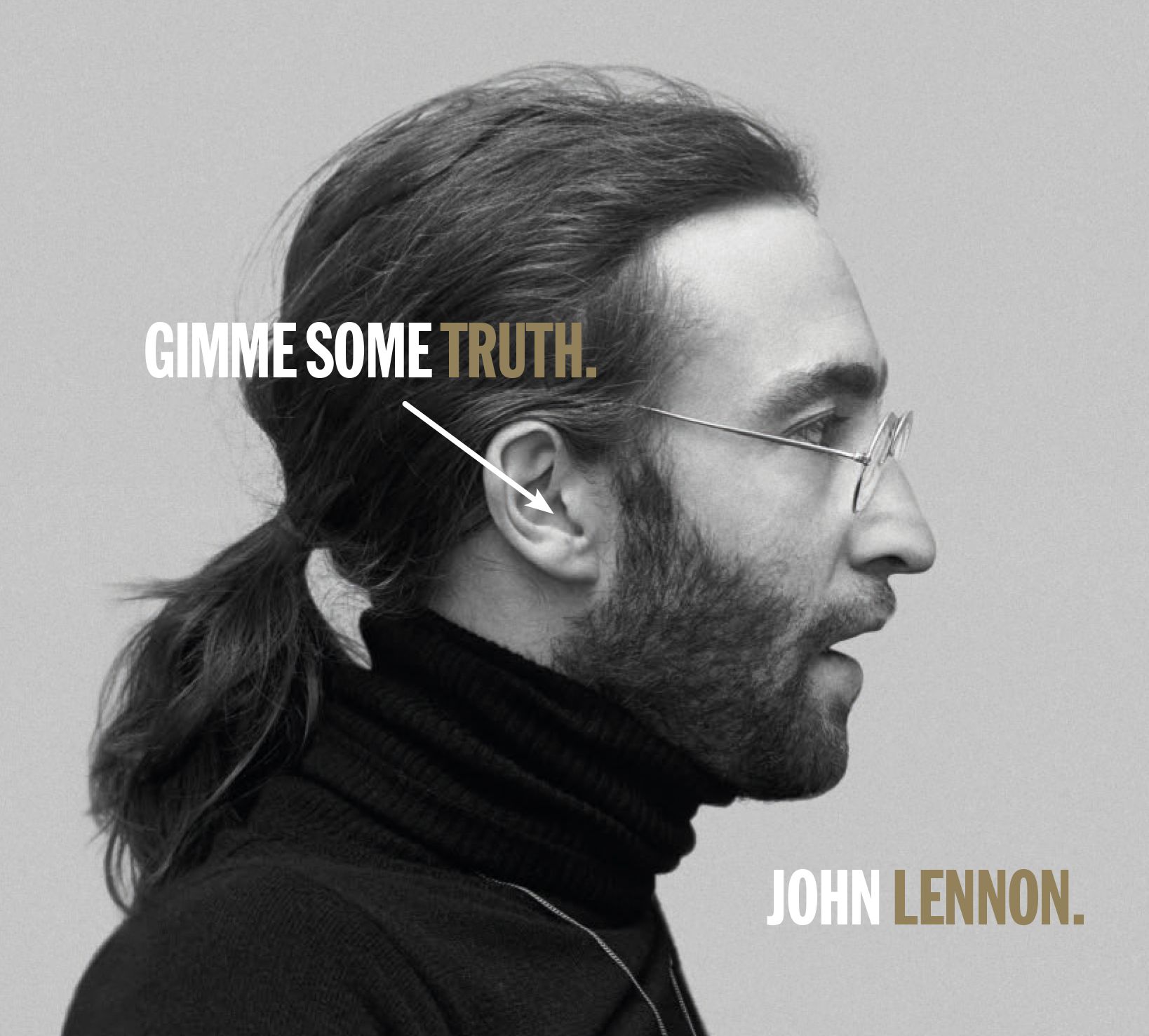 John Lennon, Yoko Ono  
"Instant Karma! (We All Shine On) [Ultimate Mix]"  
In everything he did, John Lennon spoke his truth and questioned the truth. An incomparable and uncompromising artist who strove for honesty and directness in his music, he laid bare his heart, mind and soul in his songs, seeing them as snapshots of his current emotions, thoughts and world view. Believing the one quality demanded of himself as an artist was to be completely honest, he did not disguise what he had to say or conform his messages to be more in line with what he felt others thought they should be. Love, heartbreak, peace, politics, truth, lies, the media, racism, feminism, religion, mental well-being, marriage, fatherhood – he sang about it all, and one just needs to listen to the songs of John Lennon to know how he felt, what he cherished, what he believed in, and what he stood for.  
On October 9th, 2020, Lennon's 80th birthday, in celebration of his remarkable life, a collection of some of the most vital and best loved songs from his solo career will be released via Capitol/UMe as a suite of beautifully presented collections, titled GIMME SOME TRUTH. THE ULTIMATE MIXES. Executive Produced by Yoko Ono Lennon and Produced by Sean Ono Lennon, these thirty-six songs, handpicked by Yoko and Sean, have all been completely remixed from scratch, radically upgrading their sonic quality and presenting them as a never-before-heard Ultimate Listening Experience.  
Mixed and engineered by multi GRAMMY® Award-winning engineer Paul Hicks, who also helmed the mixes for 2018's universally acclaimed Imagine – The Ultimate Collection series, with assistance by engineer Sam Gannon who also worked on that release, the songs were completely remixed from scratch, using brand new transfers of the original multi-tracks, cleaned up to the highest possible sonic quality. After weeks of painstaking preparation, the final mixes and effects were completed using only vintage analog equipment and effects at Henson Recording Studios in Los Angeles, and then mastered in analog at Abbey Road Studios by Alex Wharton in order to ensure the most beautiful and authentic sound quality possible.  
  Follow John Lennon:  
WEBSITE | INSTAGRAM | TWITTER | FACEBOOK