LILY ROSE EXTENDS HEADLINING FAST-SELLING TOUR, ADDING 10 MORE DATES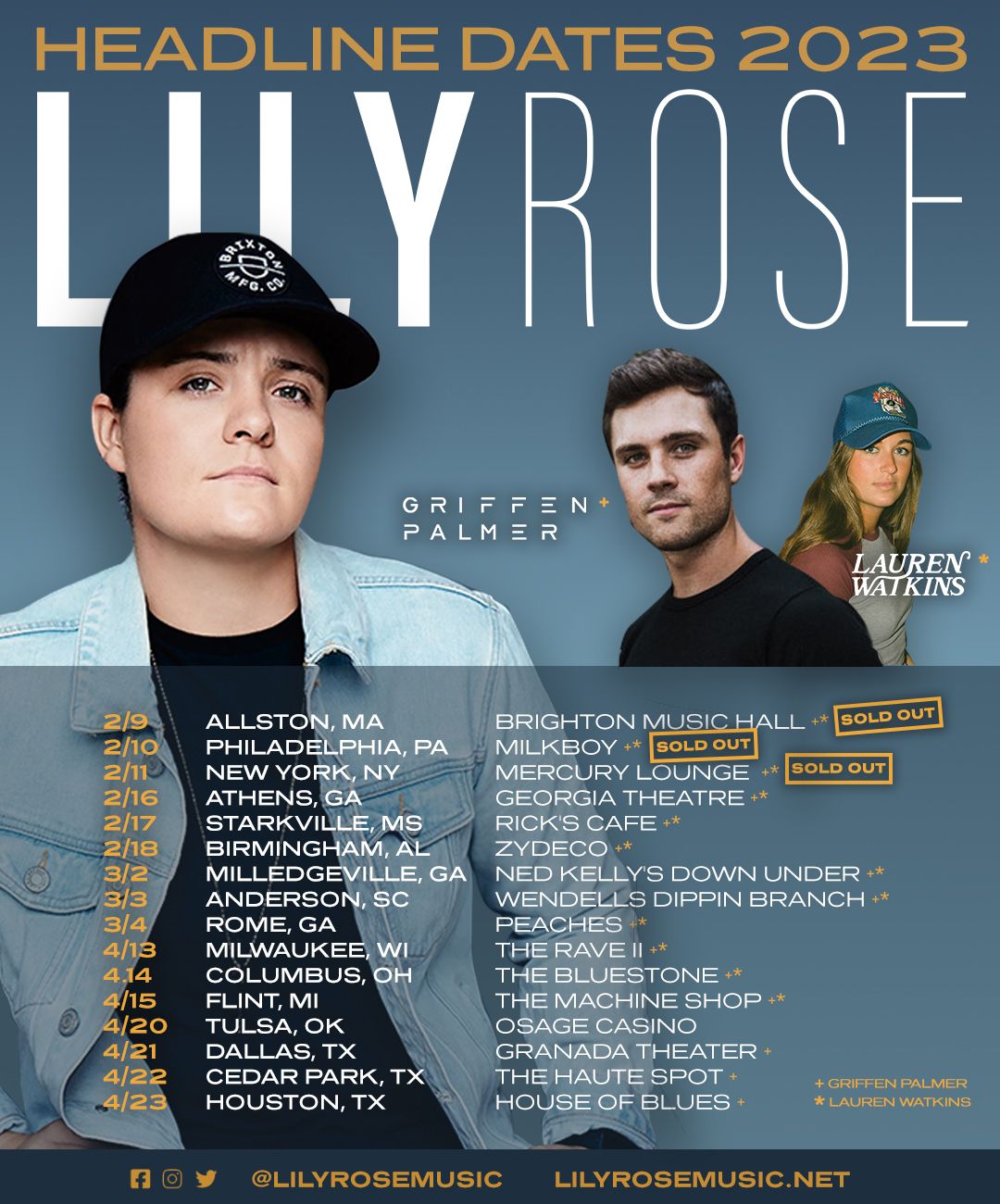 ROSE RECRUITS GRIFFEN PALMER AND LAUREN WATKINS AS SUPPORT 
Toronto, ON (January 9, 2022) — Groundbreaking country artist Lily Rose is kicking off 2023 with an extension of her upcoming headlining tour, adding 10 more stops in the spring. Originally announced in December in six cities, the highly in-demand dates immediately sold-out major markets including Boston, Philadelphia, and New York City. Accompanying Rose on all dates will be rising country artist Griffen Palmer as direct support and buzzy newcomer Lauren Watkins. Tickets for the newly released dates will go on sale Friday, Jan. 13 at 10 a.m. CT on lilyrosemusic.net.
The new dates bolster Rose's already stacked calendar year of touring, joining Shania Twain's highly anticipated 2023 Queen of Me Tour this fall. After performing over 90+ shows last year with country mainstays like Sam Hunt, Chris Lane, and Dylan Scott, fans can expect to hear a jam-packed mix of Rose's new music and her biggest hits in the energetic live show. For dates and more information, visit her website here and keep up with her on Instagram, TikTok, and YouTube. 
LILY ROSE 2023 HEADLINING TOUR: 
ON-SALE NOW 
Feb. 9, 2023 in Allston, Mass. at Brighton Music Hall (SOLD OUT) +* 
Feb. 10, 2023 in Philadelphia, Penn. at Milkboy (SOLD OUT)  +* 
Feb. 11, 2023 in New York, N.Y.at Mercury Lounge (SOLD OUT) +* 
Feb. 16, 2023 in Athens, Ga. at Georgia Theatre +* 
Feb. 17, 2023 in Starkville, Miss. at Rick's Cafe +* 
Feb. 18, 2023 in Birmingham, Ala. at Zydeco +* 
ON SALE JAN. 13 
March 2, 2023 in Milledgeville, Ga. at Ned Kelly's Down Under +* 
March 3, 2023 in Anderson, S.C. at Wendells Dippin Branch +* 
March 4, 2023 in Rome, Ga. at Peaches +* 
April 13, 2023 in Milwaukee, Wis.at The Rave II +* 
April 14, 2023 in Columbus, Ohio at The Bluestone +* 
April 15, 2023 in Flint, Mich. at The Machine Shop +* 
April 20, 2023 in Tulsa, Okla. at Osage Casino 
April 21, 2023 in Dallas, Texas at Granada Theater + 
April 22, 2023 in Cedar Park, Texasat The Haute Spot + 
April 23, 2023 in Houston, Texas at House of Blues + 
+ Griffen Palmer 
* Lauren Watkins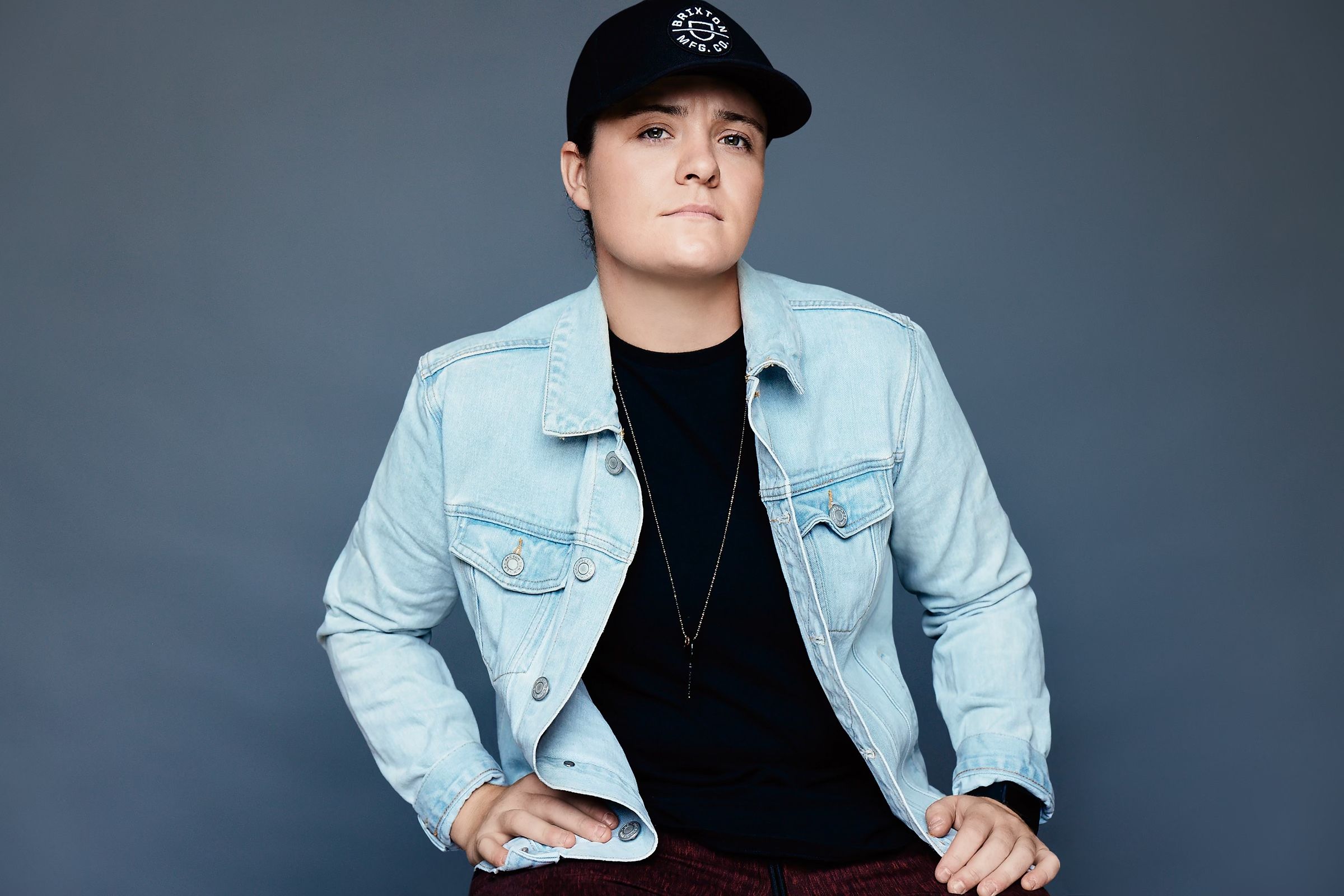 Lily Rose | Image by John Shearer
ABOUT LILY ROSE 
Words like "groundbreaking" and "trailblazing" are often overused. But for Big Loud Records / Back Blocks Music and Republic Records country star Lily Rose, they may actually be an understatement. The modern expression of country's most treasured ideal – pure, unflinching honesty – her debut hit "Villain" has revealed Rose as a talent both 100-percent unique and utterly relatable, with a fresh perspective and forward-looking sound. A Georgia native whose inspirations range from Bruce Springsteen to Keith Urban and Katy Perry, Rose broke out in 2020 with the viral smash, "Villain." Both vulnerable and defiant with a boundary-pushing country-meets-R&B sound, the track hit Number One on the iTunes all-genre chart and SiriusXM's The Highway Hot 30 Weekend Countdown, leading to her new, ten-song project, Stronger Than I Am. In 2022, Rose was nominated for ACM Best New Female Artist and recognized for Outstanding Breakthrough Artist at the 2022 GLAAD Media Awards. With her focus firmly on integrity, Rose's bold mix of personal lyricism and distinctive language meets the hooky sonics of a post-genre fanbase, as pure-country confessions merge with Hip-Hop beats and R&B flow – plus representation where there was none before. All told, it gives new credence to her "groundbreaking" label.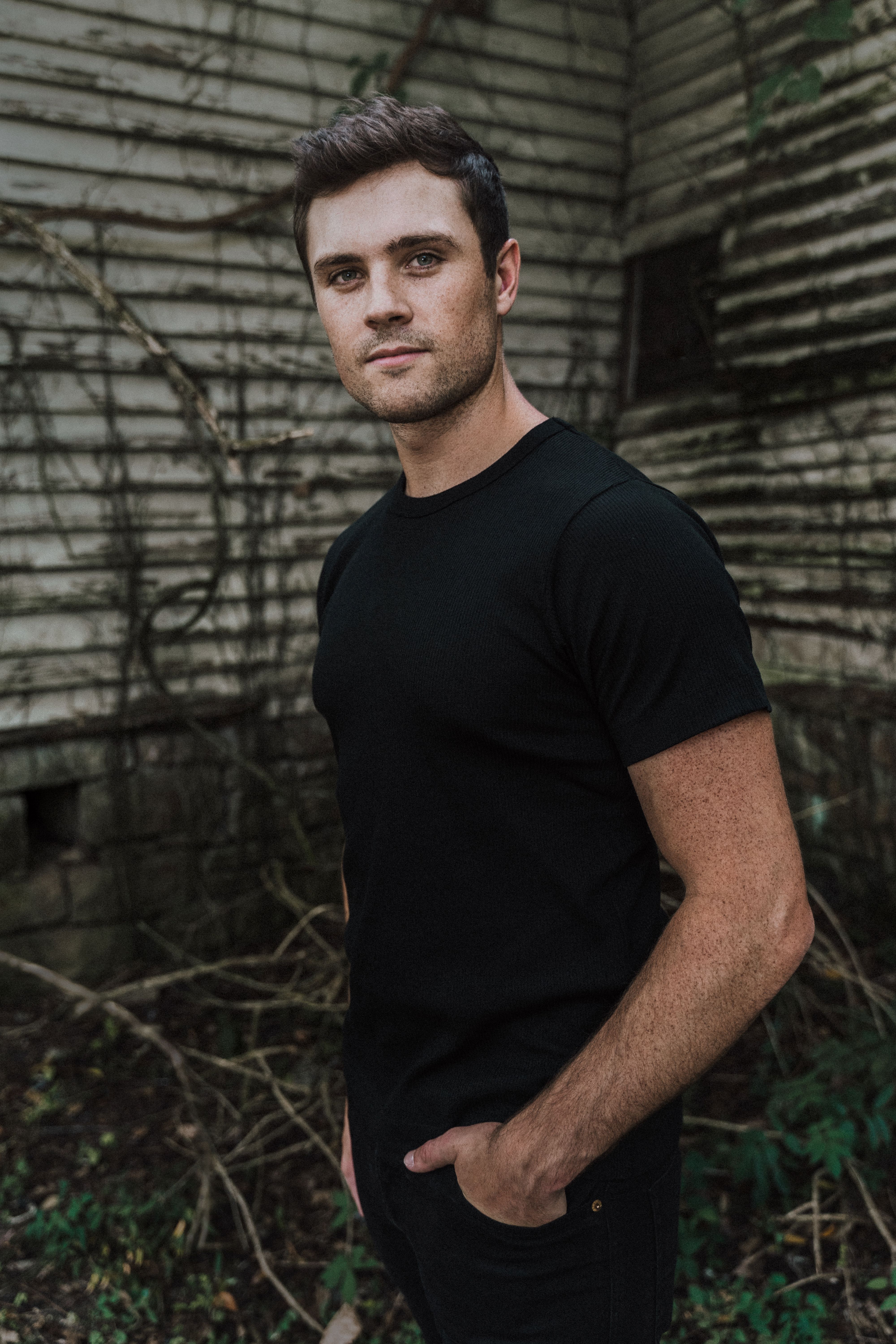 Griffen Palmer/Image by Chris Hornbuckle
ABOUT GRIFFEN PALMER 
On the rise singer/songwriter Griffen Palmer is more than meets the eye. Having grown up musically, his father - a musician and artist - instilled an appreciation for lyricism in him early on that soon turned into a love for the craft of songwriting. Nurturing a strong pen and sturdy performance chops through four-hour cover sets in dusty college bars at Ohio's Bowling Green State University, the D1 rugby player's house party introduction to GRAMMY-nominated hitmaker Geoff Warburton (Shawn Mendes, Machine Gun Kelly, Jake Owen) was the tip of the scale that brought him to Music City. After winning NBC's Songland in May of 2020, the in-demand wordsmith earned cuts with global superstars Florida Georgia Line ("Second Guessing") and Keith Urban ("Polaroid") as well as The Band Camino, Chelsea Cutler, MacKenzie Porter, Jade Eagleson and more. The 27-year-old will showcase his midwestern drive and versatile style with the release of his debut album due later this year.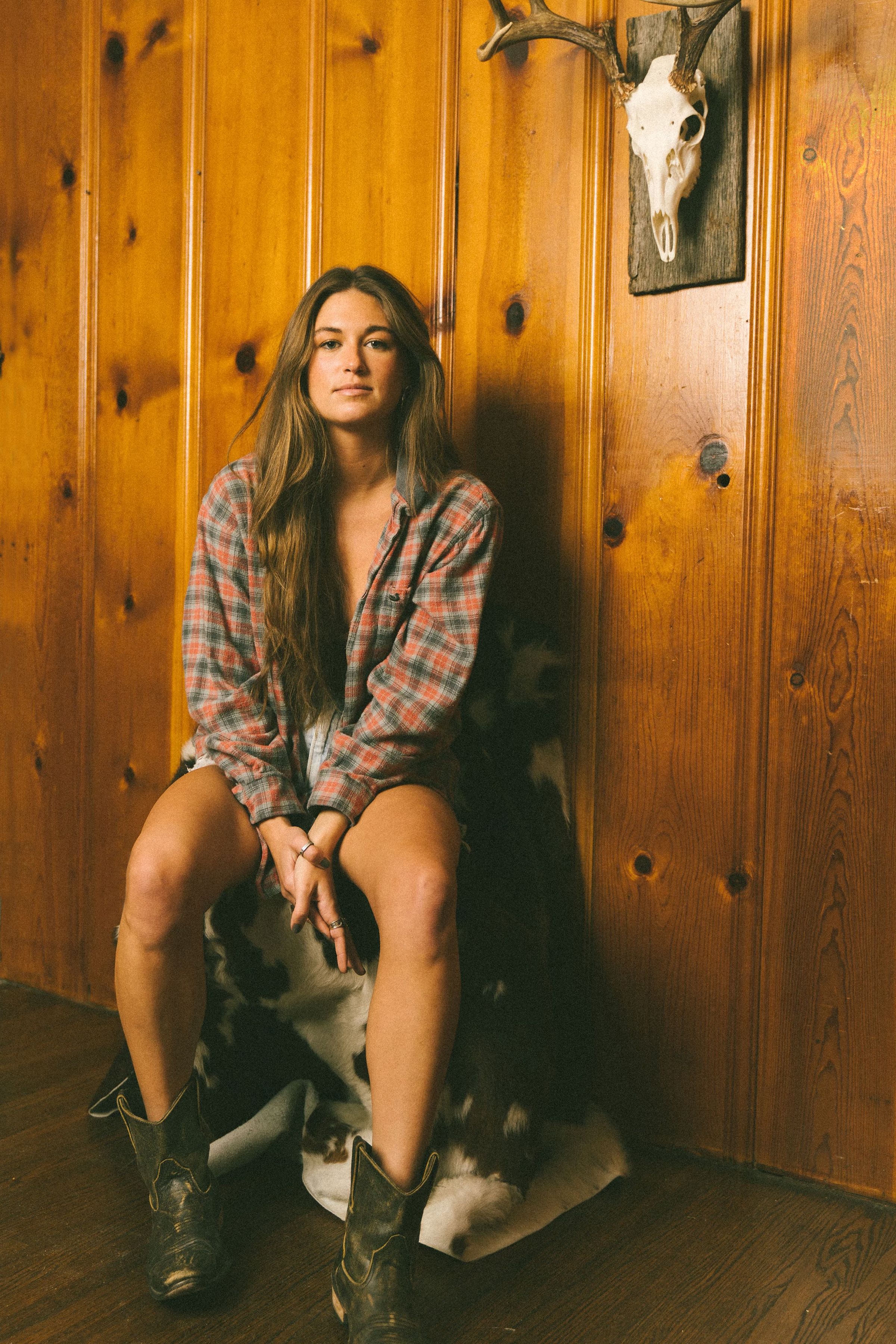 Lauren Watkins | Image by Chris Hornbuckle
ABOUT LAUREN WATKINS 
Nashville native Lauren Watkins has been living and breathing country music for as long as she can remember. The free-spirited singer/songwriter is no stranger to the stage, spending her teenage years performing at hometown honky tonks and holes-in-the-wall. The 23-year-old spent her just-wrapped college years at Ole Miss, earning a marketing degree and falling in love with songwriting, honing a pen as sharp as her wit. Drawing inspiration from indie country icons like Willie Nelson and Sheryl Crow to genre mainstays Eric Church, Miranda Lambert, and Chris Stapleton, Watkins brings a tangible relatability and boldness to lyrics all her own. It's that uniqueness that led her to sign a publishing deal with Songs & Daughters and Big Loud Publishing, joining a roster as one-of-a-kind as she is. Charging forward into her next chapter, Lauren shares: "My goal is to reach people by being completely myself. Whether it's how I present myself on stage, through the words I'm singing, or having the chance to meet people individually, I want everyone to feel like we really know each other."