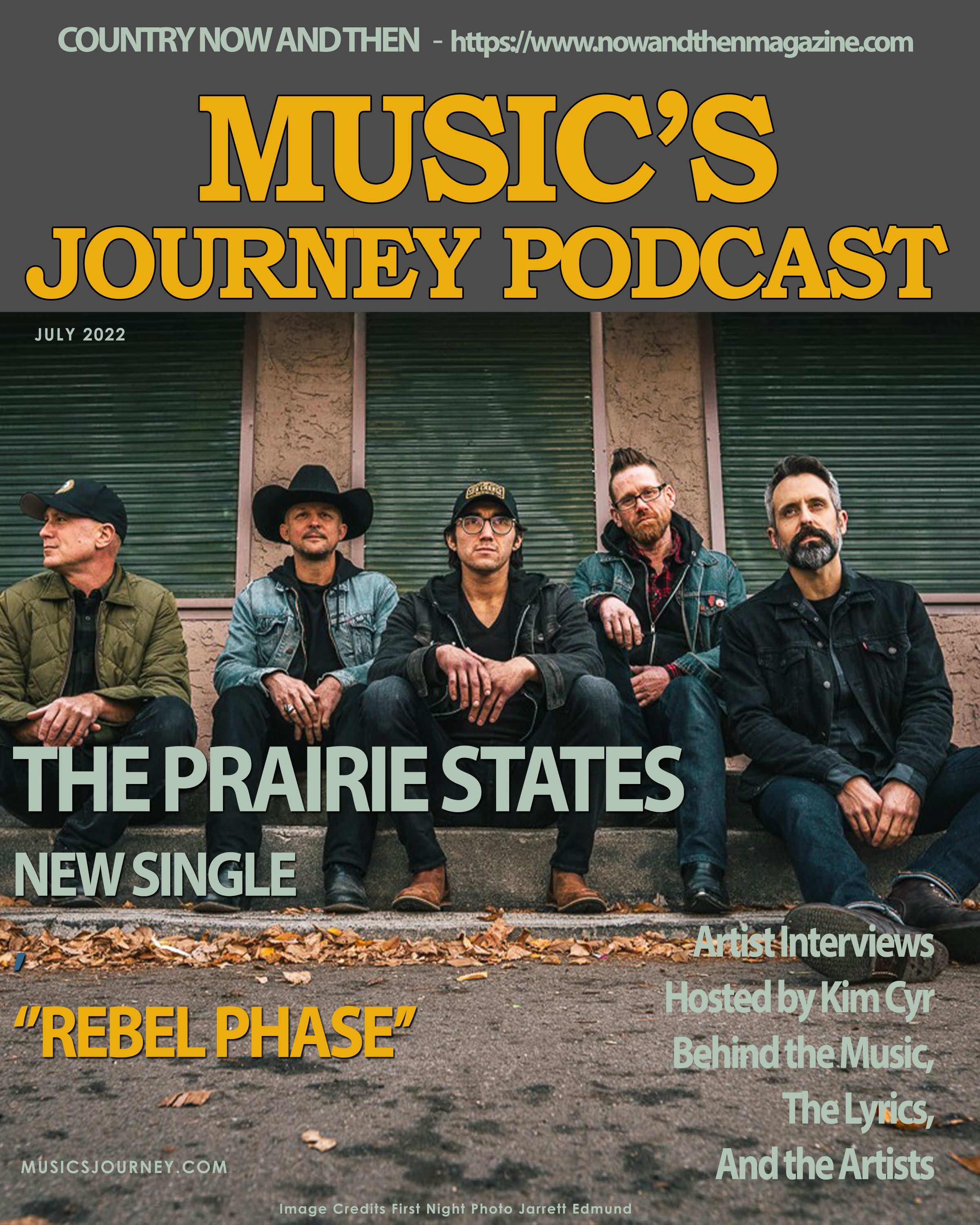 Music's Journey Podcast 
w/ Multi Award-Winning Country Band 
Hosted by Kim Cyr 
Presented by NOW and THEN Magazine 
https://www.nowandthenmagazine.com 
Music's Journey Podcast INTERVIEW #187 w/ Multi Award-Winning Country Band The Prairie States Making Waves With Their New Single ''Rebel Phase''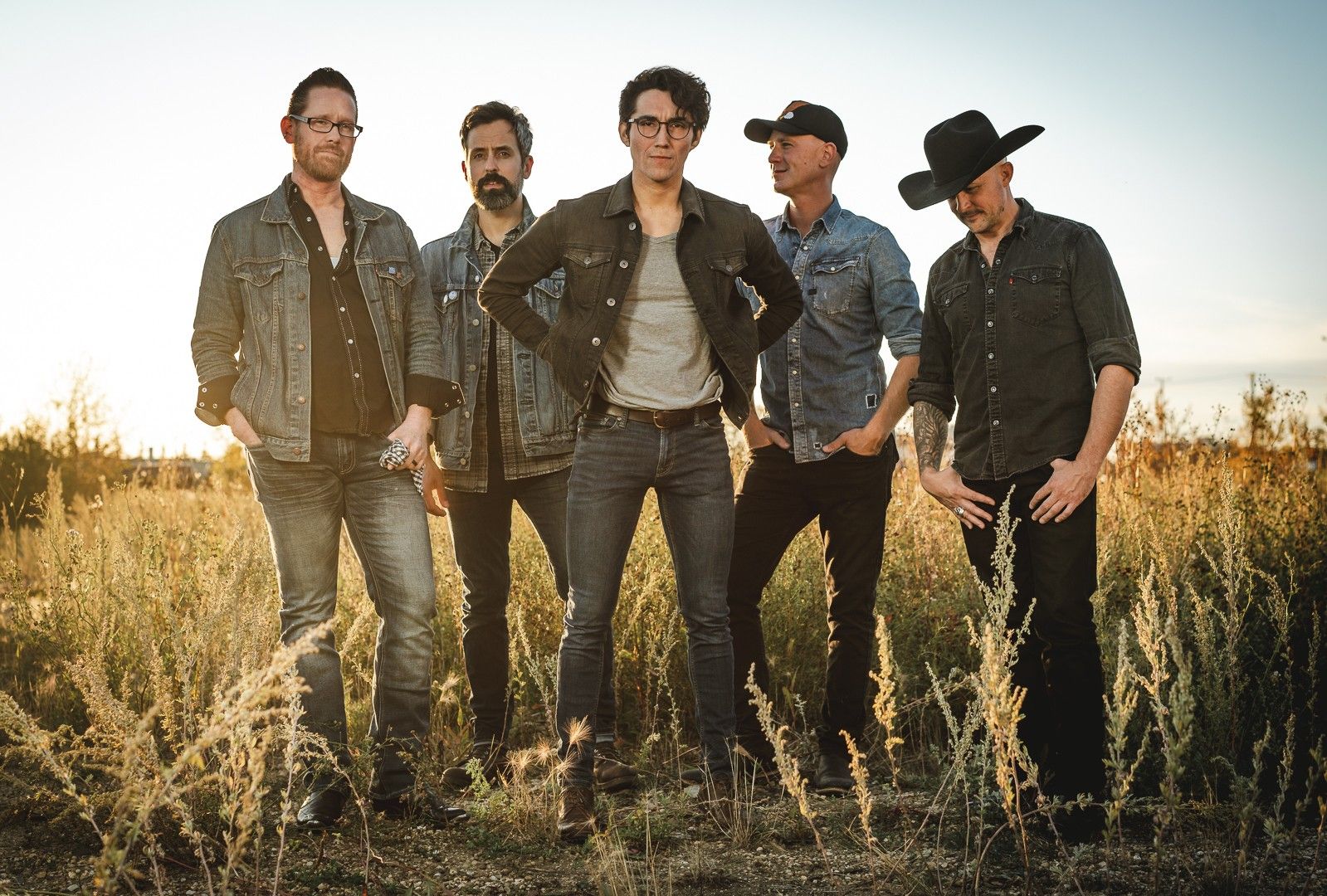 Image Credits First Night Photo Jarrett Edmund 
New Single 
''Rebel Phase'' 
Music's Journey Podcast INTERVIEW #187 w/ Multi Award-Winning Country Band The Prairie States Making Waves With Their New Single ''Rebel Phase'' 
Mixing the old with the new, The Prairie States was born out of a desire to put a fresh touch on a classic design. As seven-time Country Music Alberta Award recipients, including the 2018 Rising Star. In 2019 Horizon Group/Duo Of The Year and 2020 Songwriters of the Year, as well as 1st place in the 2018 Project Wild Artist Development Program, it's proof that this Edmonton-based band is moving in the right direction.  
Mat Cardinal (Big Stone Cree Nation, Wabasca/Desmarais AB), Jeff Dick (Edmonton AB), Mike Nash (Edmonton AB), Doc de Groot (Cranbrook BC), and Jay Der (Red Deer AB) formed The Prairie States in 2017. It started writing songs for its full-length album, Lost In The Right Direction. Independently released in June 2018, it was nominated for the CMAB Album Of The Year and included three radio singles, which all broke the top 100 Mediabase Canadian Country Chart. Since then, the band has released four more singles, Every Little Town, Low Life, High That I'm Riding, and Ferris Wheel, which also cracked the top 100.  
To go along with the release of Low Life, the band teamed up with Edmonton-based Sea Change Brewing Co to create a custom-branded beer called Low Life Lager. The brewery made 17000 tall boys of this perfect summer sipper, which included a Spotify QR code so the person enjoying the beverage could also "Scan The Can" to hear Low Life instantly.  
The band recently signed with Willing Records/Universal Music and Sakamoto Agency.  
The group's latest release, Rebel Phase, is the first song from The Prairie States to be released by Willing Records. It's about taking a soaring leap of faith, without a parachute, into a lifestyle that rides beyond the horizon of normal. It's about roots that continue to grow but never stay planted and living a chosen life.  
Exploring new technology is also as important to The Prairie States as expanding their musical palette. They recently became one of the first Canadian bands to release NFTs (non-fungible tokens) of their EP, available via OpenSea.io.  
The Prairie States have been out on the road, wowing crowds with their undeniable live show. In their short time as a band, they've shared stages with Aaron Goodvin, Clayton Bellamy, Brothers Osborne, and Canadian legend Charlie Major while kicking off the 2019 Big Valley Jamboree.  
Ready with a stack of new recordings underway, this band shows no signs of slowing down. 
''The Prairie States has a really special sound all their own,'' says Kim Cyr, Editor in Chief for NOW and THEN Magazine, radio host, and host of the International Music's Journey Podcast.  ''The Prairie States are releasing amazing music one after the next.  It is pretty exciting to hear their fresh sound on Canadian radio and they are just getting started.  There is going to be some great music coming from this band.  Their songwriting is infectious and catchy.  They are the band to watch here in Canada.  I had the chance to catch up with Mike Nash to talk about their latest single and upcoming new music slated for August this year.  This interview is packed full of songs and stories.''  Check it out at www.musicsjourney.com or click the link below. 
Music's Journey Podcast INTERVIEW #187 w/ Multi Award-Winning Country Band The Prairie States Making Waves With Their New Single ''Rebel Phase'' 
Rebel Phase 
The Prairie States - High That I'm Riding (Official Video) 
The Prairie States - Ferris Wheel (Official Video)
The Prairie States - Low Life (Official Video)
Music's Journey Podcast INTERVIEW #187 w/ Multi Award-Winning Country Band The Prairie States Making Waves With Their New Single ''Rebel Phase'' 
Follow The Prairie States 
Website: https://theprairiestates.com  
Instagram: https://www.instagram.com/theprairiestates/  
Facebook: https://www.facebook.com/ThePrairieStates/  
Twitter: https://twitter.com/prairiestates  
Youtube: https://www.youtube.com/channel/UC2z7nmjwp5gCvX91etzBrZw