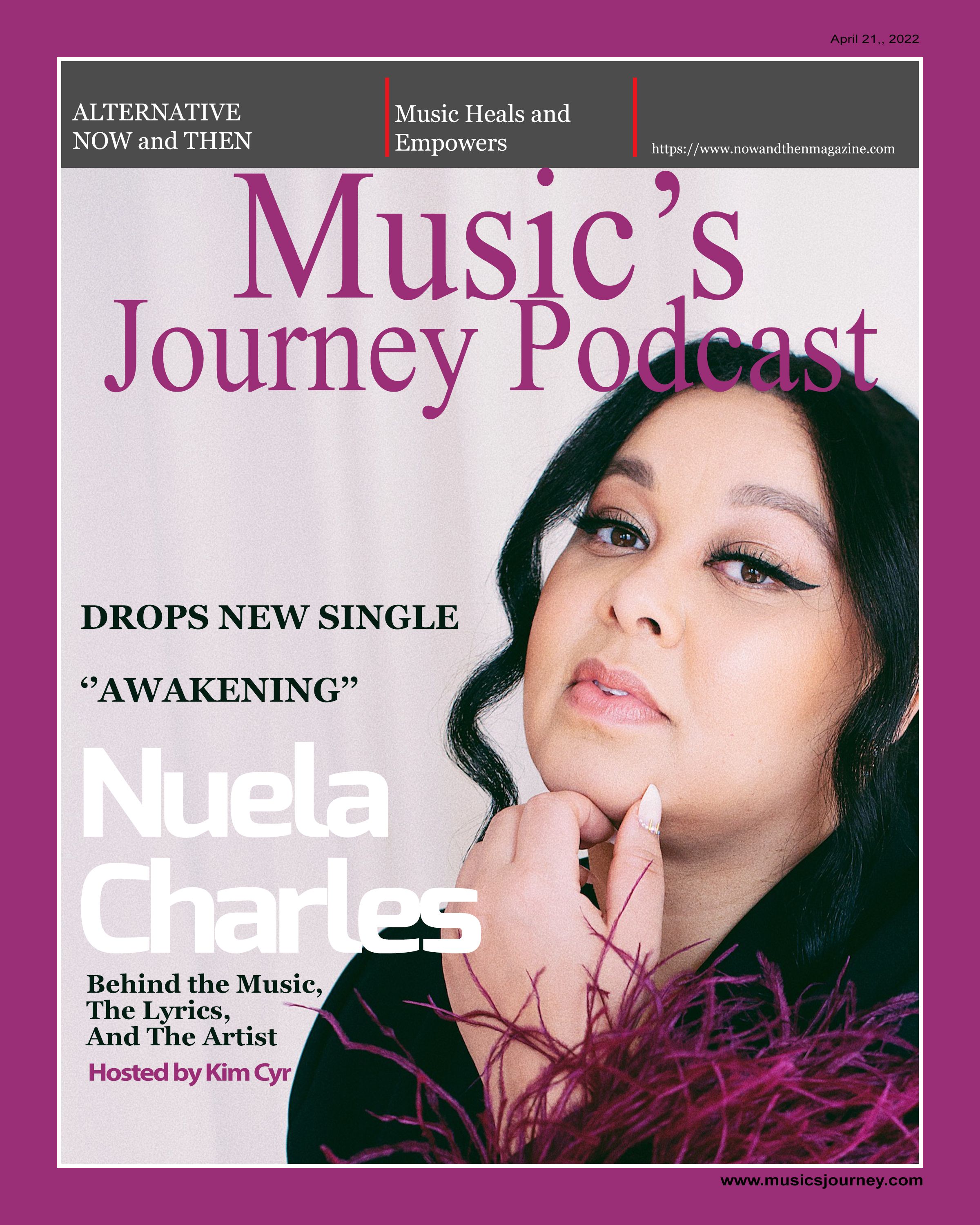 Music's Journey Podcast 
w/ Three-Time JUNO-Award Nominated Alternative/Soul Singer-Songwriter 
Hosted by Kim Cyr 
Presented by NOW and THEN Magazine 
https://www.nowandthenmagazine.com 
Music's Journey Podcast INTERVIEW #148 w/ Award Winning Recording Artist Nuela Charles Igniting the Power Within With New Single ''Awakening''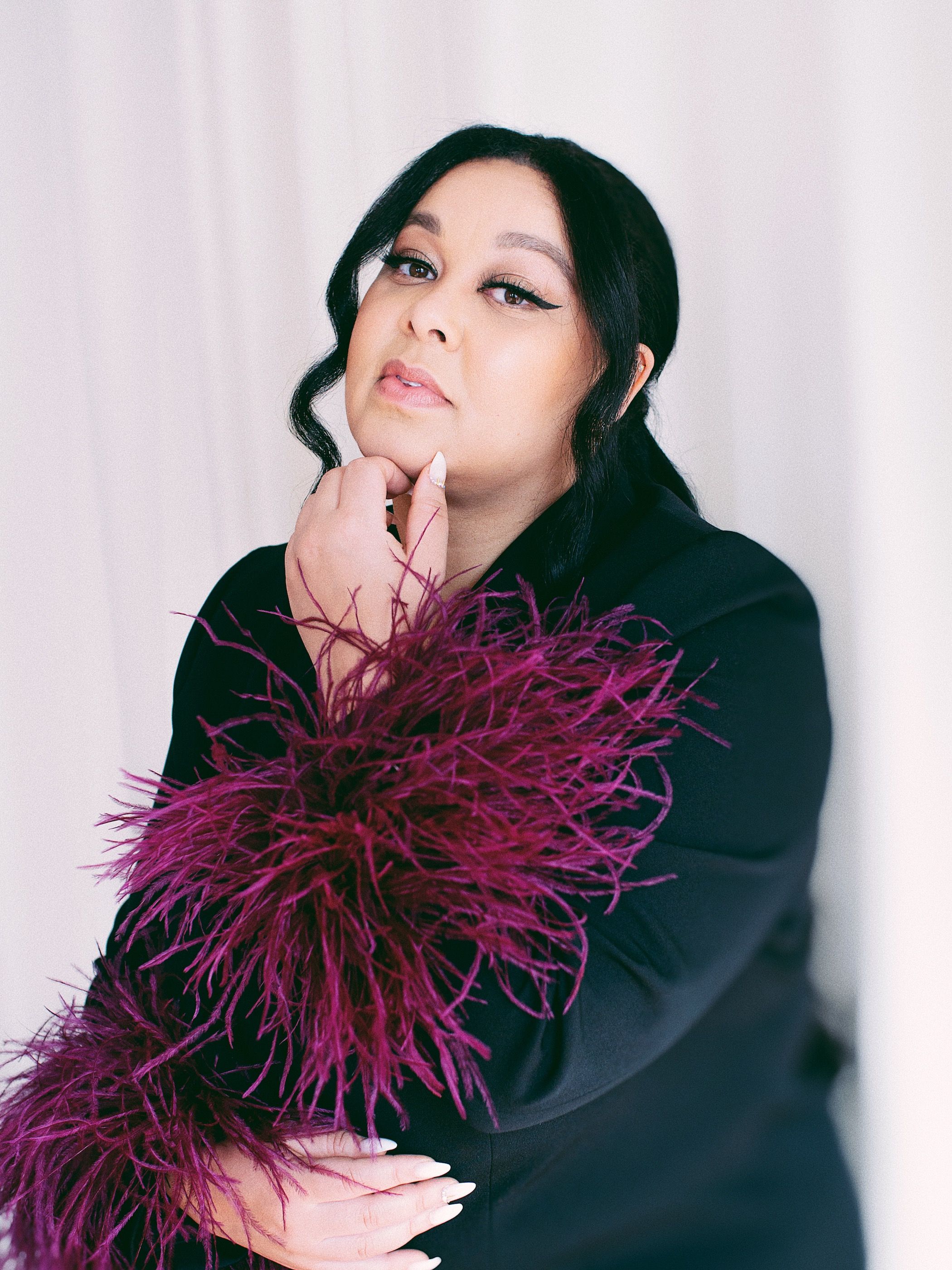 Photo Credit Tatiana Zagorac
New Single 
''Awakening'' 
Music's Journey Podcast INTERVIEW #148 w/ Award Winning Recording Artist Nuela Charles Igniting the Power Within With New Single ''Awakening'' 
"'Awakening' is as much about the evolution, as it is about the arrival. That feeling of 'I'm here. This is me. Take it or leave it,'" Charles says about the single. "It's about re-awakening that fiery spirit within, that we can diminish for the sake of others sometimes . . . So, strive for more. Dream big and don't take no for an answer. Sharks will inevitably circle. And everyone has an opinion. But I realized that just like diamonds, nothing's stronger than a woman." 
The three-time JUNO-nominated singer-songwriter Nuela Charles is infusing her signature alternative/soul elements into the cathartic track, produced by LA's Matt Parad (Selah Sue, William Joseph Cook).  
Charles was recently announced by The SOCAN Foundation as a winner of the second annual Her Music Awards, which supports and celebrates female-identifying, mid-career Canadian music creators who are on the verge of taking their creative careers to the next level.  
Nuela Charles has performed in festivals in Germany, and London, and shared the stage with Canadian icons like Jann Arden and Sam Roberts Band, Charles is ready to take 2022 by storm. 
''Nuela Charles is an impressive vocalist and an incredibly talented songwriter,'' says Kim Cyr, Editor in Chief for NOW and THEN Magazine, radio host, and host of the International Music's Journey Podcast.  ''Charles is a force to be reckoned with on both Canadian and global charts with her distinctly soulful voice and emotive empowering lyrics.''    
There's a line in the song that goes "she tried to be a flower, but found her superpower" and it came out of this thought Charles had, about how we as women are constantly seen as these 'delicate flowers' and are usually preferred to be seen that way by society – pretty and quiet. Where in fact, women are woven into all aspects of life and should be proud to stand in that power. 
I caught up with Nuela to learn more about her background as a performer, her latest single, and what the future holds. 
To hear my full interview with Nuela Charles, click on the link below. 
Music's Journey Podcast INTERVIEW #148 w/ Award Winning Recording Artist Nuela Charles Igniting the Power Within With New Single ''Awakening'' 
Nuela Charles - Awakening (Audio Only Visualizer)
Music's Journey Podcast INTERVIEW #148 w/ Award Winning Recording Artist Nuela Charles Igniting the Power Within With New Single ''Awakening'' 
Follow Nuela Charles