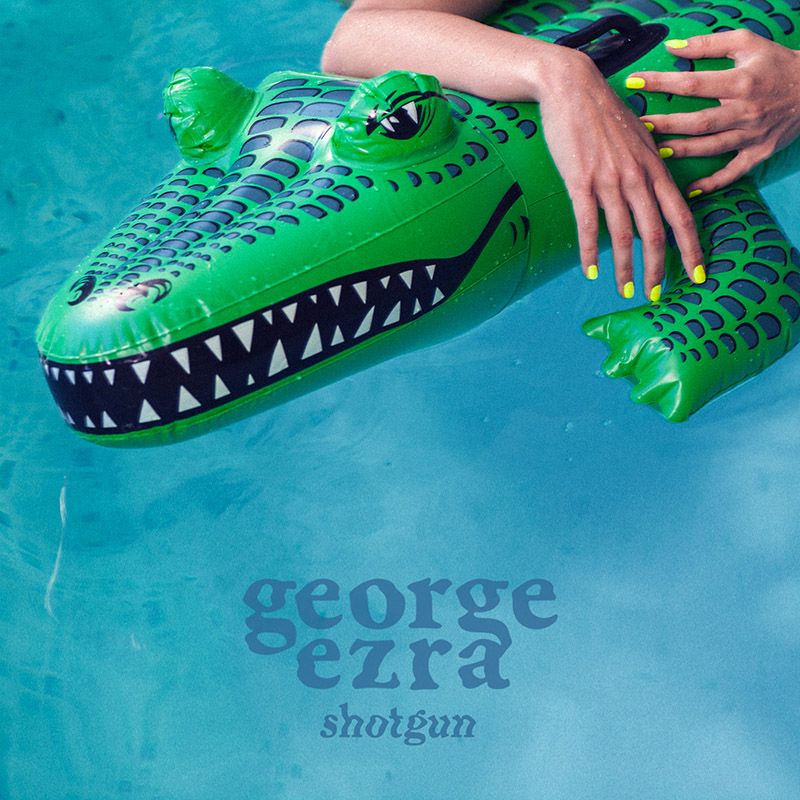 George Ezra 
Shotgun 
Four years ago, George Ezra ranked the UK's third highest-selling record of the year: his debut 'Wanted On Voyage' was topped only by the stadium-filling anthems of Ed Sheeran and Sam Smith. The world-beating tracks like 'Budapest' were enough to sustain Ezra's immediate success as artist too watch.  
George Ezra headed to Barcelona, where Ezra wrote a second album that takes his jaunty charm and injects it with a vital slice of maturity. It's teeming with uplifting tunes intent on burrowing their way into the deepest recesses of your ears. 
Opener 'Happy Smiling People' sees Ezra anchoring an infectious chorus around dark and world-weary lyrics: "What a terrible time to be alive if you're prone to overthinking", he croons, before offering a message of upbeat and hearty resilience ("Hey pretty smiling people, we're alright together"). 'Shotgun' is another early standout, providing Ezra with the chance to prove that he's far more than a identikit troubadour as he delves into Afrobeat rhythms a world away from his first record. 
As the album progresses, the choruses get bigger – reaching their apex at the album's midpoint with the defiant stomp of 'Paradise', an on-the-nose tale of headiness during the early stages of a relationship. 
The emotional thread gets a lot more serious during the final third, notably on the soft cut 'Hold My Girl', which sees Ezra ditching the twanging guitars for his most soul-baring song yet – one destined to become first-dance material.
Maturity, however, is no bad thing – it provides one of the record's strongest songs in 'Saviour', Ezra's first collaboration with Swedish country sensations First Aid Kit. Like the theme tune for some imaginary neo-western, it perfectly combines Ezra's deep vocals with the soulful vocal stylings of the Soderberg sisters. 
Ultimately, it's this blend of new-found maturity and crowd-pleasing choruses that transform Ezra's second offering into the perfect progression from the sound of his debut. 
 #29 Shazam Canada 
#2 Most Added TW CAN HOT AC 
#18 US HOT AC (+112) 
Building #39 CAN HOT AC 
369+ MILLION STREAMS WORLDWIDE 
11.8+ MILLION Streams in Canada 
62% Spotify Streams from Collection 
Over 32,000 Spotify Saves to Collection 
37.9+ MILLION views on YouTube – 'Official Music Video' 
 
MORE DETAILS: 
FACEBOOK: /georgeezramusic 
TWITTER: /George_ezra 
YOUTUBE: /GeorgeEzra 
INSTAGRAM: /George_ezra