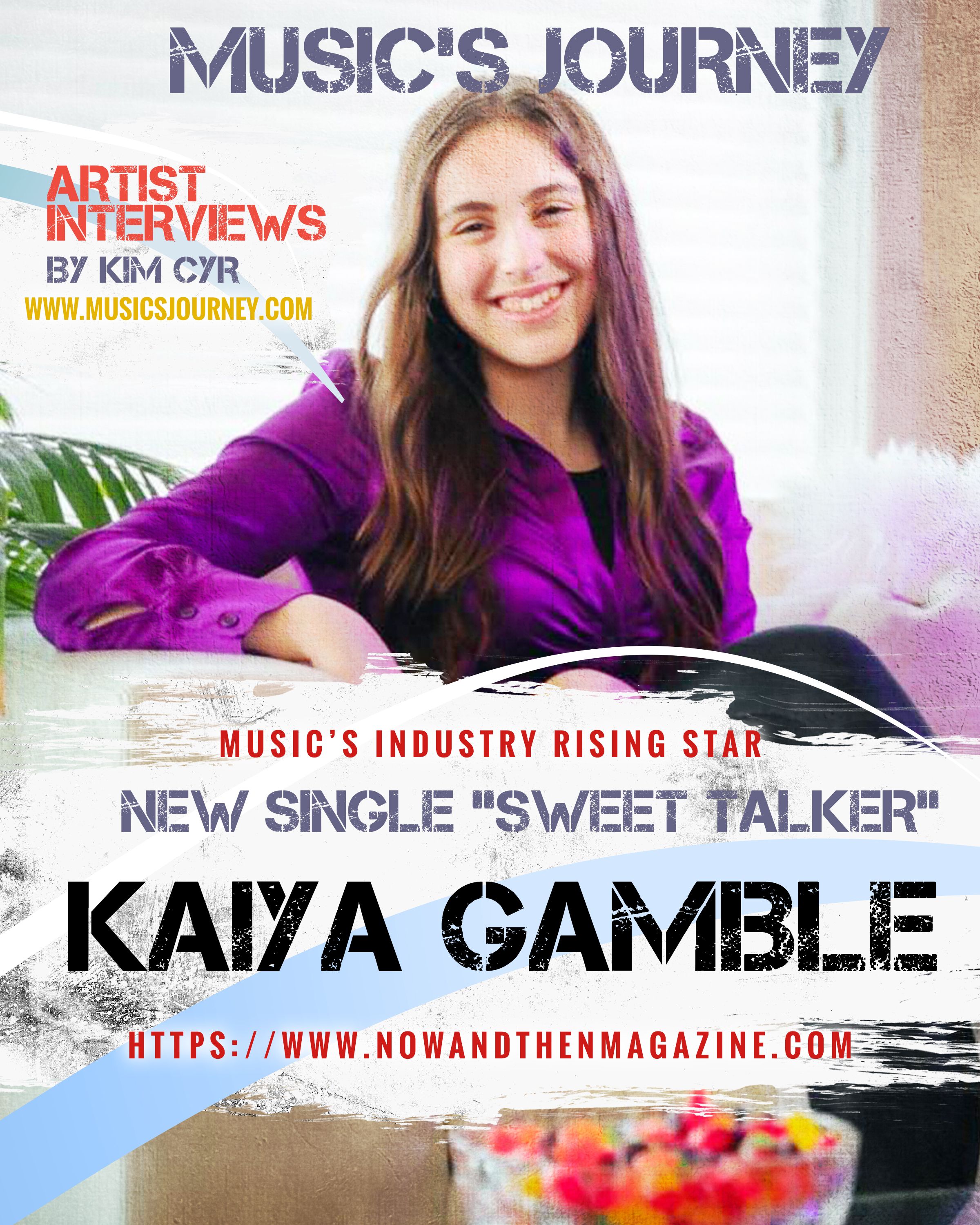 Music's Journey Podcast 
w/ Rising Star Pop Artist Kaiya Gamble 
Hosted by Kim Cyr 
Presented by NOW and THEN Magazine 
https://www.nowandthenmagazine.com 
Music's Journey Podcast INTERVIEW w/ Rising Star Pop Artist Kaiya Gamble  Unveiled Her New Single ''Sweet Talker''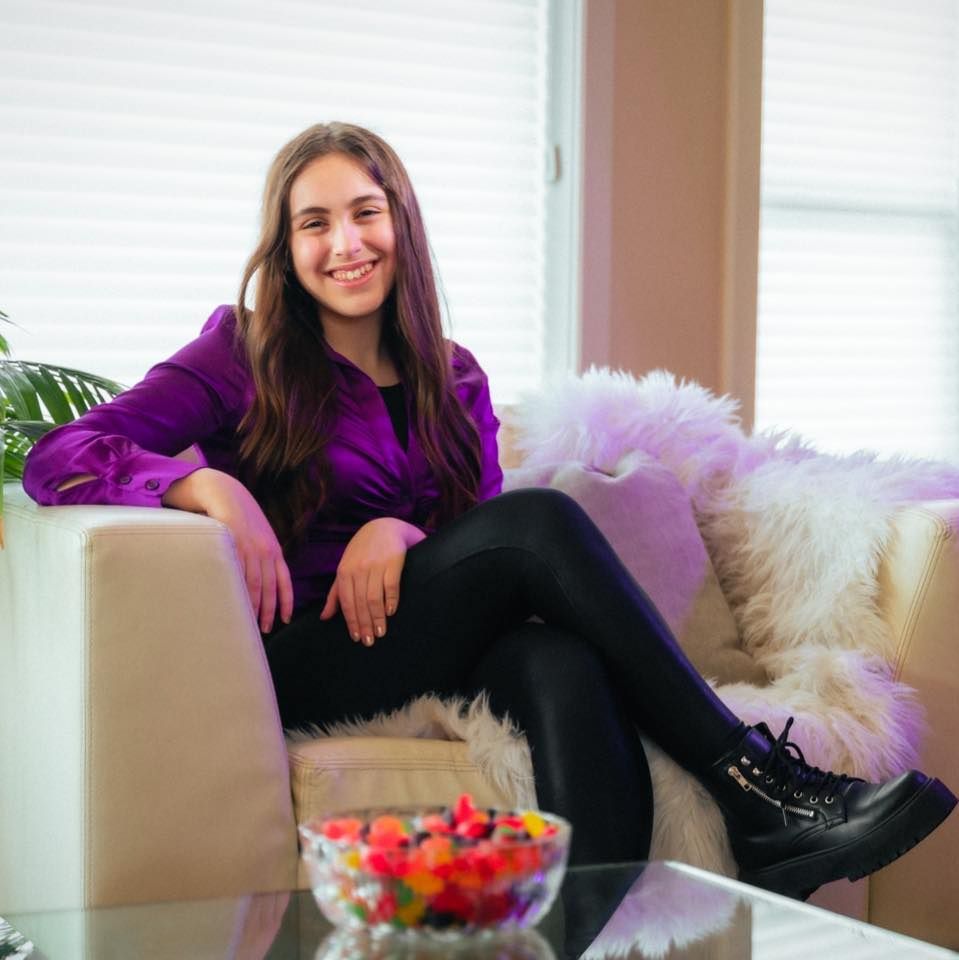 Kaiya Gamble 
New Single 
''Sweet Talker'' 
Music's Journey Podcast INTERVIEW w/ Rising Star Pop Artist Kaiya Gamble  Unveiled Her New Single ''Sweet Talker'' 
''Kaiya Gamble is a force in the music industry with her soulful powerhouse voice and her incredible songwriting that is way beyond her years,'' says Kim Cyr, Editor in Chief for NOW and THEN Magazine, radio host, and host of the International Music's Journey Podcast.   ''It's always a pleasure to catch up with this rising star and chat about her new music.  Kaiya is an extraordinary singer/songwriter and her new single is incredible. 
Kaiya is an actively philanthropic artist who regularly performs in support of charitable causes. At only 13 years old, she has already performed for thousands of people at over 40 high-profile events. Kaiya's performance highlights include opening for Brett Kissel at the 2018 and 2019 #OMGP (Oh My Garden Party) in support of mental health, an event hosted by W. Brett Wilson, a former panelist on CBC's television's Dragons Den. Kaiya performed at Paul Brandt's 2018 Prairie Rowdy Concert in support of the #NotInMyCity initiative, and with Brett Kissel at the #BrettBrettXmas 2018 and 2019 Christmas charity concerts in support of Veterans at the Jack Singer Concert Hall in Calgary. Most recently Kaiya was the headline event at Hayley Wickenheiser's Wickfest 2019 in Calgary and Wickfest 2020 in BC. In 2019 Kaiya was honored with the Women of Inspiration Youth Excellence Award for her work in music and philanthropy.  
To hear my interview with Kaiya Gamble, click on the link below. 
Music's Journey Podcast INTERVIEW w/ Rising Star Pop Artist Kaiya Gamble  Unveiled Her New Single ''Sweet Talker'' 
Sweet Talker - Kaiya Gamble (Official Lyric Video)
Music's Journey Podcast INTERVIEW w/ Rising Star Pop Artist Kaiya Gamble  Unveiled Her New Single ''Sweet Talker'' 
Follow Kaiya Gamble