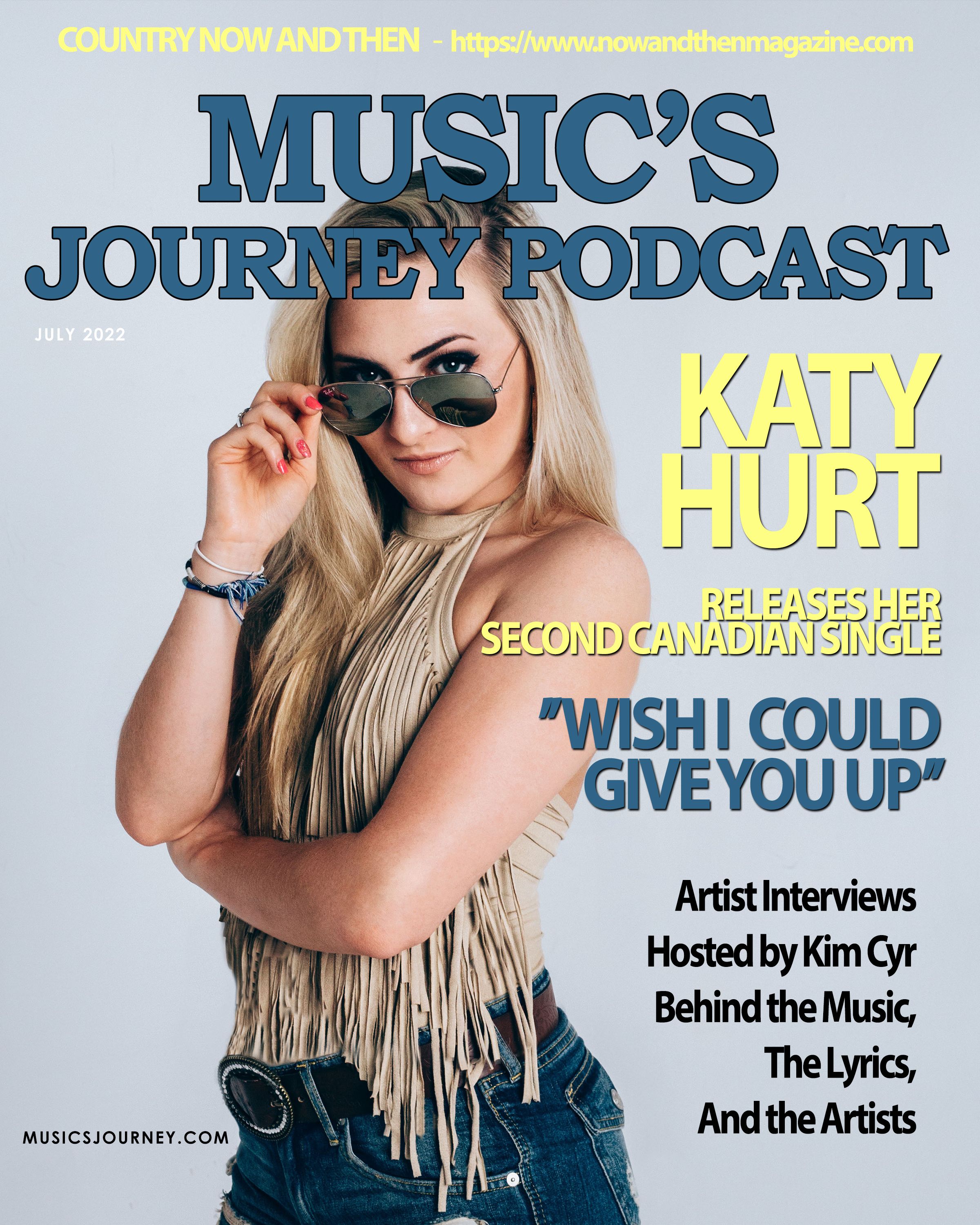 Music's Journey Podcast 
w/ Country Artist Katy Hurt
Hosted by Kim Cyr
Presented by NOW and THEN Magazine
https://www.nowandthenmagazine.com
Music's Journey Podcast INTERVIEW #182 w/ UK Country Artist Katy Hurt Releases Second Canadian Single "Wish I Could Give You Up"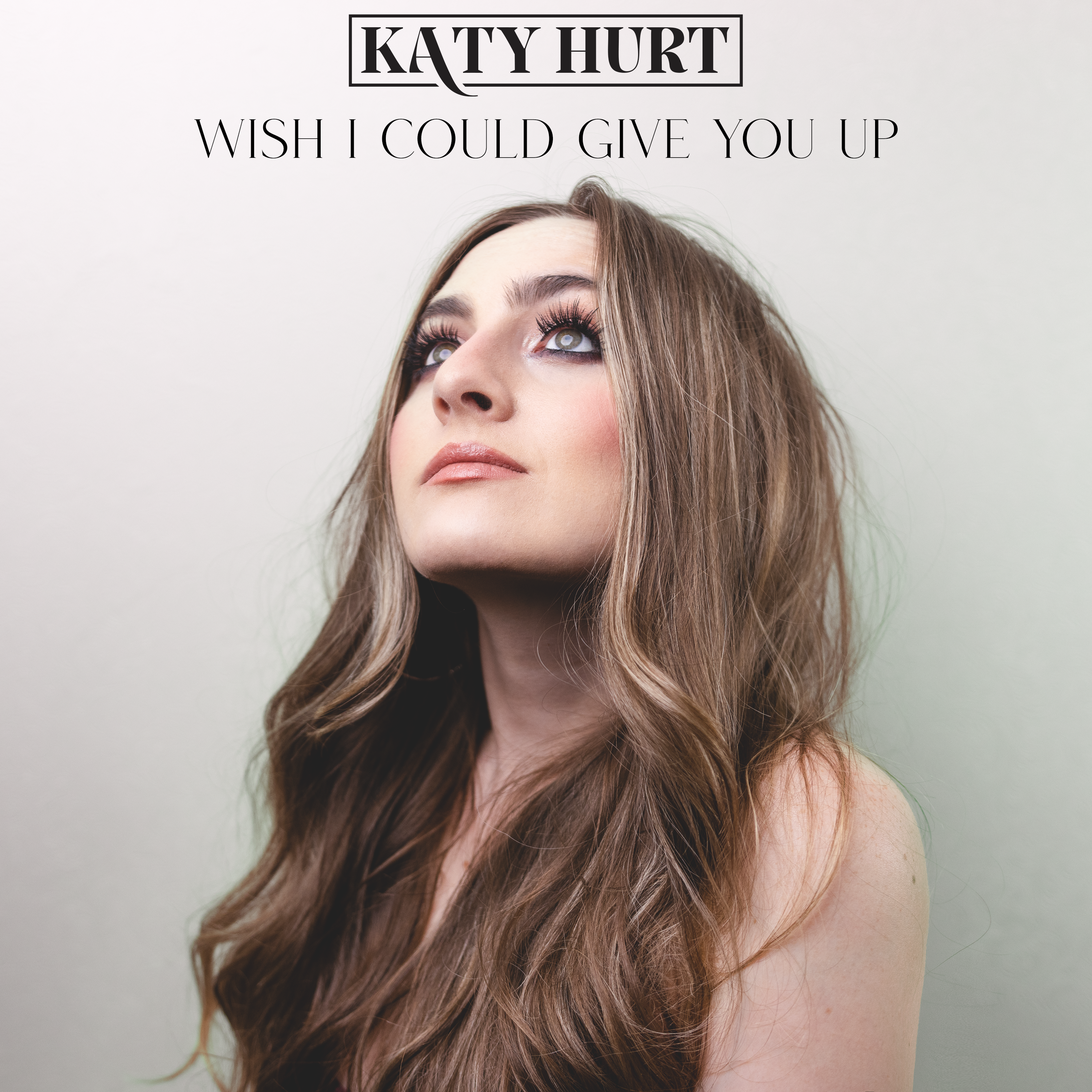 Katy Hurt
New Single
Music's Journey Podcast INTERVIEW #182 w/ UK Country Artist Katy Hurt Releases Second Canadian Single "Wish I Could Give You Up" 
Katy Hurt is one of those rare talents that can write and perform with equal impact. Her 2019 single Revved Up prompted Roland Monger, Music Blogger, to say "Hurt's voice takes Dolly Parton's twang and Beth Ditto's soul, wraps it all up in a basket with a bow before setting fire to it and leaving it on your doorstep."
Building on the success of her first single 'Sounds Good In A Bar', which debuted at #1 on the UK iTunes country chart along with being added into rotation at CBC Country Sirius XM and many other Canadian radio stations; Hurt will release her second single in Canada, Wish I Could Give You Up. 
In Katy Hurt's latest up-tempo single, she pens an open letter to her greatest love and vice, music. With relatable lyrics like, "I don't need your advice because my vice is something I can't change" it is a song many people can connect to. Wish I Could Give You Up was released to all major streaming platforms on Friday, May 20th, and released to Canadian radio on June 3rd. 
"I've given my whole life to music since I was a little girl and it's been an incredible journey of highs and lows. This song sums up my relationship with songwriting and artistry and how throughout the years creativity has become my vice. My go to for when I need an infusion of joy and the thing I turn to when I'm in my darkest hour. The journey of being a musician has brought me such light and sadness in equal measure. Canada is my musical home, and I've written and recorded some of my favorite country songs there, including this one, I can't wait to share it with everyone and be back in Canada for Canadian Music Week", explains UK Country Music Spotlight Award Winner, Katy Hurt. 
Coming off the sold out 15 date 'Sounds Good in a Bar' UK tour including 3 well-received performances at the popular C2C music festival in London, Hurt has been selected to perform at the 2022 Canadian Music Week held in Toronto, ON. On top of this, there will be additional performances around Ontario announced at a later date.
Music's Journey Podcast INTERVIEW #182 w/ UK Country Artist Katy Hurt Releases Second Canadian Single "Wish I Could Give You Up" 
Katy Hurt - Sounds Good In A Bar (Official Music Video)
Katy Hurt - Natchez (Official Music Video)
Katy Hurt - Face to Face (Official Lyric Video)
Music's Journey Podcast INTERVIEW #182 w/ UK Country Artist Katy Hurt Releases Second Canadian Single "Wish I Could Give You Up" 
Follow Katy Hurt