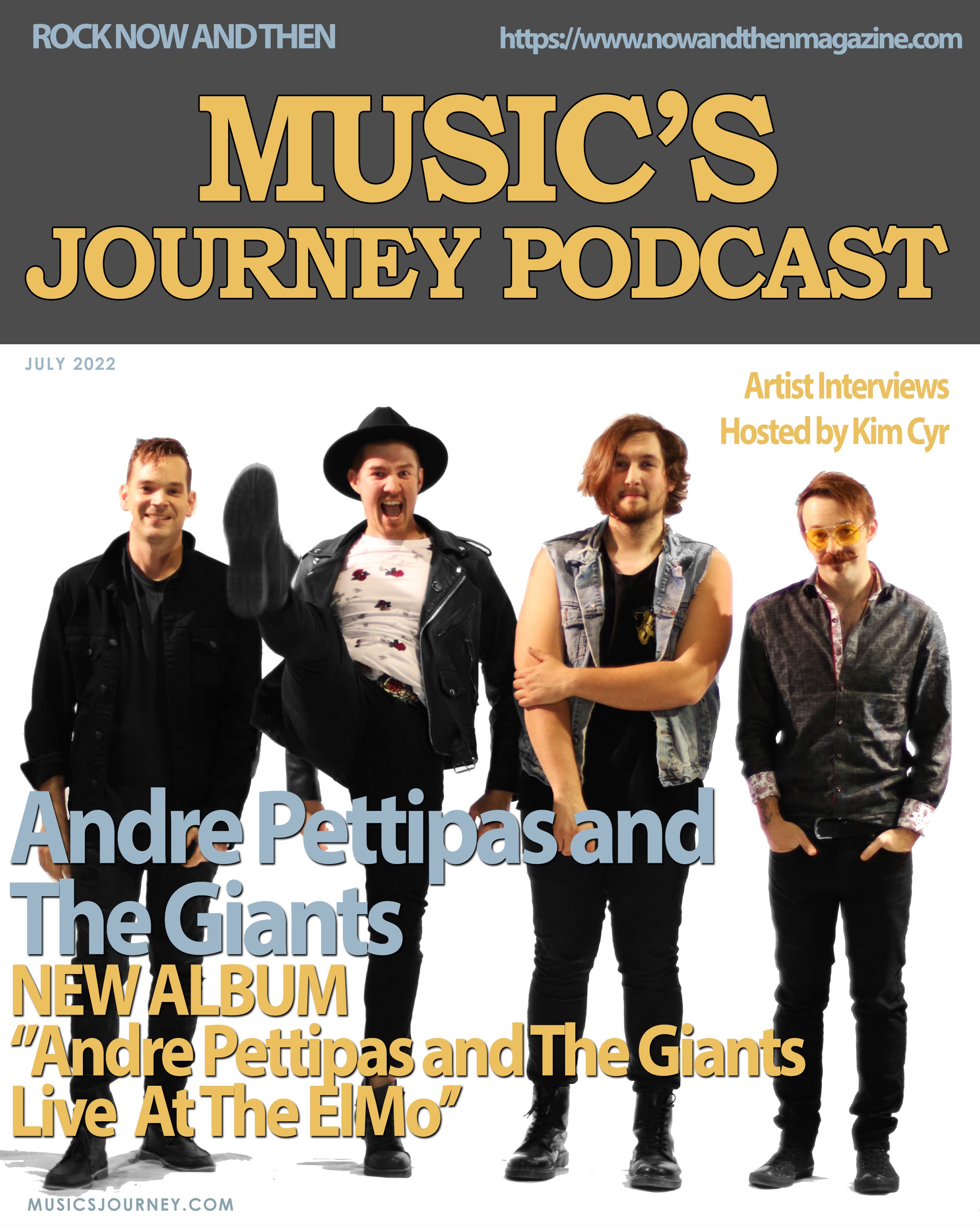 Music's Journey Podcast
w/ East Coast Rock Band
Hosted by Kim Cyr
Presented by NOW and THEN Magazine
https://www.nowandthenmagazine.com
Music's Journey Podcast INTERVIEW #185 w/ East Coast Rock Band Andre Pettipas and The Giants New Double Live Album ''Andre Pettipas and The Giants Live at the ElMo''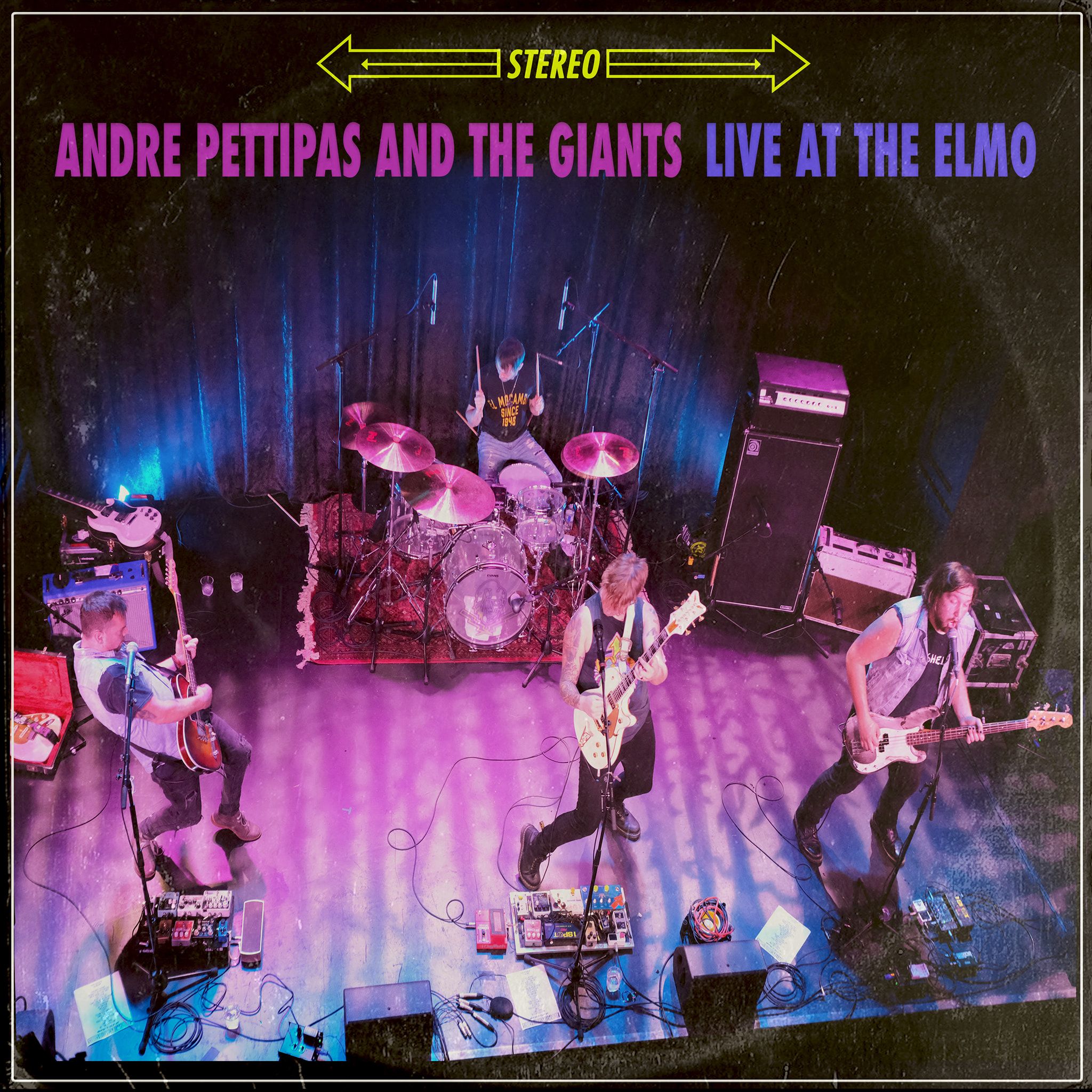 Andre Pettipas and The Giants
New Double Live Album
''Andre Pettipas and The Giants Live at the ElMo''
Music's Journey Podcast INTERVIEW #185 w/ East Coast Rock Band Andre Pettipas and The Giants New Double Live Album ''Andre Pettipas and The Giants Live at the ElMo''
East Coast Rock Band Andre Pettipas and The Giants recently released their new double live album Andre Pettipas and The Giants Live at The ElMo, was released on June 17th via all streaming platforms. 
The 22-track album was recorded at the legendary El Mocambo in Toronto, ON last September and includes tracks from their sophomore album No Fools No Fun, and 5 brand new songs capturing the no holds barred, kick-ass ethic the band brings to everything they do. 
The new album was put together with the help of live studio engineer Doug McClement (Blue Rodeo, Moxy Fruvous), live engineer Kirstan Moore, lead technician Jamie Howieson, and mastering engineer João Carvalho. Brian Moncar, the album's mixing engineer (Alice Cooper, Our Lady Peace, The Tea Party) produced tracks 1-13 on the album, along with some other heavy hitters including Max Kerman of The Arkells (Saint John String Quartet) who arranged "Dark Times," John-Angus MacDonald of The Trews (Glorious Sons, Dave Rave) producer of "Sympathy Card," and Jason Jenkyns (The Stanfields, The Town Heroes) and Jon Landry (The Stanfields, The Town Heroes) who co-produced "The Swedish Motel".
The No Fools No Fun album released in 2021 received national recognition with the track "Sympathy Card" hitting #27 on Billboard's Active Rock Chart and top 50 on Billboard's Mainstream Rock Chart in Canada, and "Overtime" was used in a montage during game 4 of the NHL Stanley Cup Playoffs. Most recently, No Fools No Fun was nominated for the 2022 ECMAS for Rock Recording of The Year. 
The Nova Scotia natives continue to grow in the industry with multiple singles on the nationally syndicated show, "East Coast Countdown" and they have been showcased internationally at Live at Heart (Orebro, Sweden), ASEAN Music Showcase festival, Bangkok Music City festival, and Canadian Music Week. 
They were also named Arkells "Leather Jacket" cover contest winners, Casino NS Artist in Residence Finalists from 2016-2018, Q104 Homegrown Champions out of 120 bands in 2017, and Jim Beam National Talent Search Regional Winners (Halifax) in 2019. 
In addition to releasing new music, Andre Pettipas and The Giants are currently on the road, making stops at Canadian stages in Montreal, Ontario, PEI, New Brunswick, and Nova Scotia. For more details on the tour, visit andrepettipasandthegiants.com/shows.
I had the chance to catch up with frontman Andre Pettipas to talk about the new album, play some great music and talk about life as a touring band.  Andre also shares some news about recording at The Tragically Hip studio for their new music.  The Burning Questions portion of the show is a lot of fun.  To hear all the music and interview, click on the link below.
Music's Journey Podcast INTERVIEW #185 w/ East Coast Rock Band Andre Pettipas and The Giants New Double Live Album ''Andre Pettipas and The Giants Live at the ElMo''
Live At The El Mocambo - Andre Pettipas and The Giants // Promo
Overtime (Official Music Video) - Andre Pettipas and The Giants
Homesick (Lyric Video) - Andre Pettipas and The Giants ft. Christopher Thorn (Blind Melon)
Obstacles (Live At The DeCoste Centre) - Andre Pettipas and The Giants
Sympathy Card - Andre Pettipas and The Giants (Official Music Video)
Music's Journey Podcast INTERVIEW #185 w/ East Coast Rock Band Andre Pettipas and The Giants New Double Live Album ''Andre Pettipas and The Giants Live at the ElMo''
Follow The Band