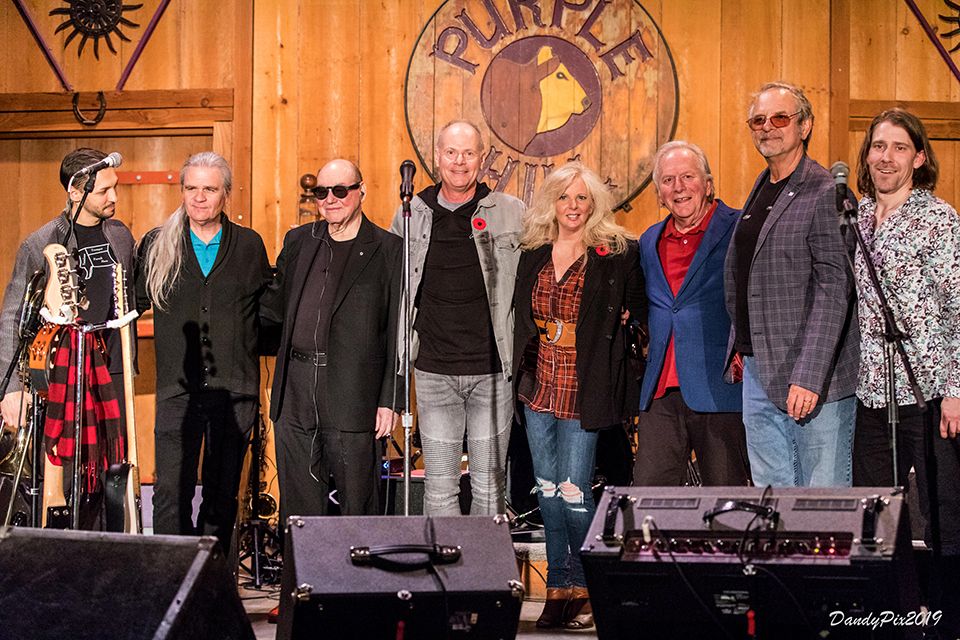 Rock Legends ''Lighthouse'' (Left to Right) Paul Tarussov, Chris Howell, Paul Hoffert, Dan Clancy, Kim Cyr-Goodyear, Ralph Cole, Doug Moore, and John Owen at 'Fighting Cancer w/ Friends' Benefit Concert held on Sunday, Nov 10th, 2019 at the Purple Hill Country Hall, Thorndale, ON Photography by Dan Peer
Canadian and Nashville Artists Come Together For Special Benefit Concert
''Fighting Cancer w/ Friends''
Co-hosting this special benefit concert will be Randy Owen, Afternoon Host at Country 107.3, Adele Newton, AM Host at CHYM 96.7 Rogers Radio Group, Canada's most awarded independent country artist, Jamie Warren, and Buzz Reynolds, AM Host at CKNX am920.
The legendary rock band ''Lighthouse'' will be taking the stage at the Purple Hill Country Hall on Sunday, November 10th, 2019 at 1 pm to kick off this special benefit concert for a friend in the music and entertainment industry, who is fighting stage four cancer.  Canadian and Nashville artists are getting together to give heartfelt performances to support this incredible event. 
Lighthouse ''One Fine Morning''
Other artists taking the stage are three-time Juno Award  winner, Carlos Morgan, Western Swing Authority, one of the most awarded independent Canadian country artists Jamie Warren, Thomas Wade, Eric Ethridge, Brad James, Jim Witter, Stacey Zegers from Runaway Angel, Genevieve Fisher, Suzi Kory, Sean Carson, David Boyd Janes, and more...
There will be fantastic items that will be auctioned off from two of Canada's top-selling artists Jim Cuddy, guitar donated by The Singing Soldiers by ASIF Guitar Company in Collingwood, ON, and Dean Brody, guitar sponsored by Long and McQuade Guitars.  They have both signed individual guitars to help raise money for this special event.  Along with the guitars, they have provided signed CDs and special merch for all the fans waiting to bid on these incredible auction items.  
https://www.32auctions.com/fightingcancerwfriends
https://www.32auctions.com/organizations/57889/auctions/72575/auction_items/199578  Jim Cuddy Guitar 
https://www.32auctions.com/organizations/57889/auctions/72575/auction_items/1993615 Dean Brody Guitar
Jim Cuddy ''Here We Go Again''
Dean Brody ''Friends Don't Tour Alone''
The band ''Lighthouse'' is celebrating 50 years of music and is currently on a coast to coast tour.  They are just amazing to be bringing the entire band to perform at ''Fighting Cancer w/ Friends.''  They are donating a signed Epiphone acoustic F800 guitar from Long and McQuade in Oshawa, with merch for the auction, so get ready!  This is one you don't want to miss!
Legendary Lighthouse Perform for the late Leonard Cohen
There will be a trip from Hanover Holidays, Two tickets to Jim Cuddy show, two tickets for Music In The Fields 2020, a signed jersey from #11 Mike Gartner from the Washington Capitals, Invictus Records merch gift basket, Open Road Recording signed merch from Dean Brody, Madeline Merlo, and Sons of Daughters, Codie Prevost signed merch basket, CKNX basket, and more....
The last item that will be auctioned off is a signed guitar from all the artists performing at this benefit concert.  It doesn't get any better than that!
''Fighting Cancer w/ Friends'' Sunday, Nov 10th, 2019 at Purple Hill Country Hall, 20903 Purple Hill Rd, Thorndale ON.,  Tickets on sale now !!! Call Anna at 519-461-0538
Artists Performing At The Benefit Concert
Carlos Morgan New Single ''Have A Little Faith''
Western Swing Authority ''Sweet Harriet''
Jamie Warren ''One Step Back''
Jim Witter ''Everything And More''
Eric Ethridge ''If You Met Me First''
Genevieve Fisher ''Nothin With You'' Live
Thomas Wade ''Singing In My Sleep''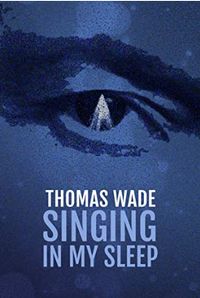 Brad James ''If You Like That Sort Of Thing''
Carrie DeMaeyer ''Since You''
Stacey Zegers ''Hard To Get''
Suzi Kory ''Pretty Little Things''
Sean Carson ''No Fault, No Blame''
David Boyd Janes ''Another Day''
For more updated information about the event, go to www.nowandthenmagazine.com or email us at info@nowandthenmagazine.com! 
We will continue to update here for all the benefit news
Special Thanks to Our Sponsors for #FightingCancerw/Friends