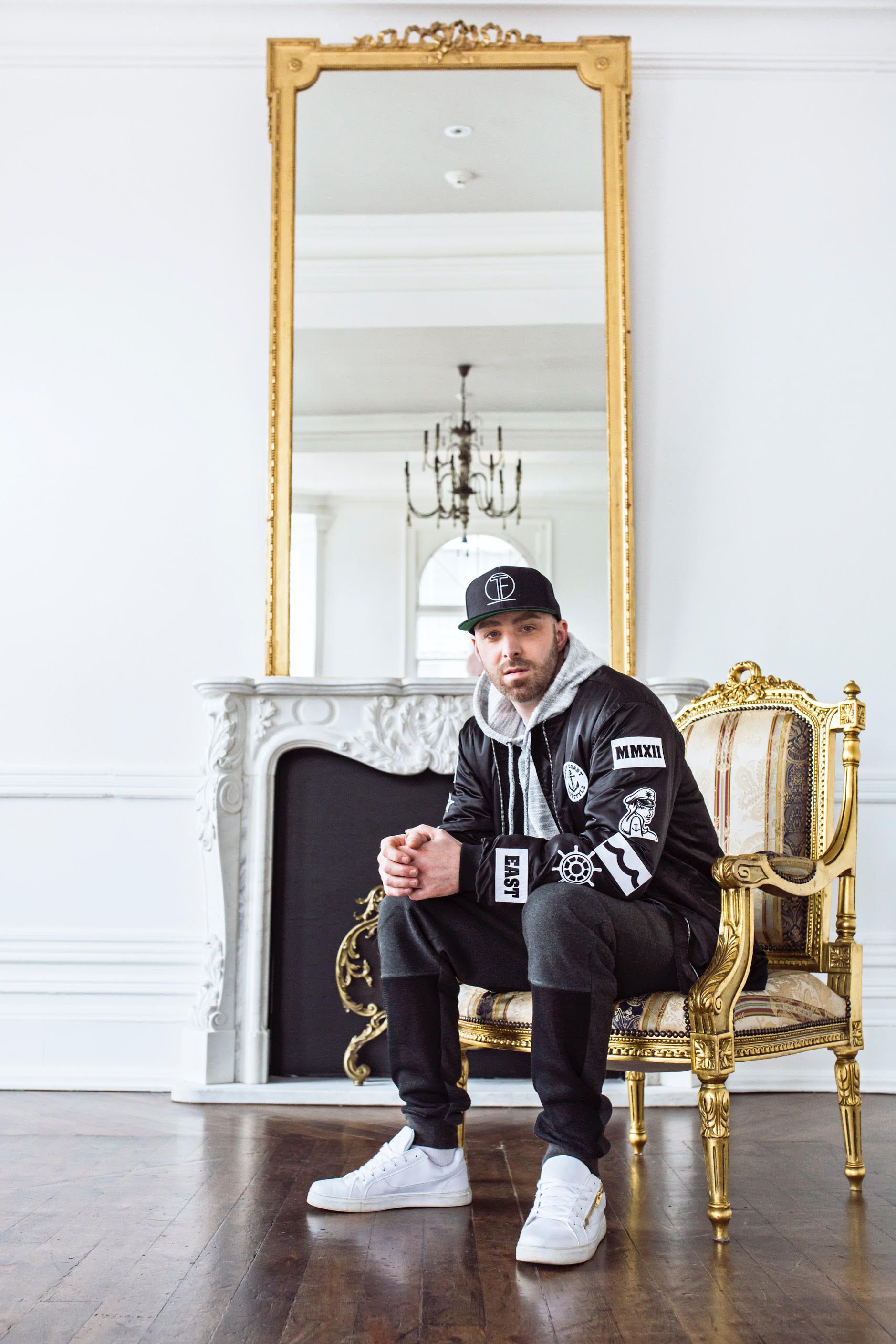 10 Years (Radio Edit) 
New Single From 
Classified 
The latest single from multi-platinum, JUNO Award-winning Canadian hip-hop artist Classified. 
Off the latest full-length album, Tomorrow Could Be The Day Things Change, released on October 12, 2018.
More than 23 years after the release of his first album in 1995, the East Coast hip hop artist also known by his stage name, Classified, makes a stop at London Music Hall Friday to perform tunes from his 16th album, Tomorrow Could Be The Day Things Change, released just last week. 
The show will be opened by special guests and long-time friends and mentors Choclair and Maestro Fresh Wes. 
The 10-time Juno nominee's latest album leans heavily towards the R&B side of the genre. 
Contributing on vocals for a couple of songs are Oakville singer-songwriter Anjulie and Toronto rapper Tory Lanez on Changes and Cold Love respectively. 
It's an album that is fun at times, but often introspective (Changes and Cold Love) and thoughtful, touching on topics such as female empowerment, missing and murdered Indigenous women and the abuse of children and women (Powerless). 
"I always have fun songs on my albums, but I also like to have something that's important to talk about, to think about," Boyd said in a telephone interview. 
"I think these songs can definitely have an impact. The feedback I'm getting from Powerless has just been crazy, people commenting on Facebook and in emails, telling me their stories." 
Boyd took his time with this album, about two-and-a-half years off-tour to spend "time with my girls" (he is married to Kim Boyd and they have three daughters, ages 10, 8 and 4). 
"I really took my time with this one," said Boyd, now entering his second week on the tour that will take him across the country and back until the third week of November. 
Boyd said much of his work is inspired by his own life, such as becoming a father and more sensitive to issues such as sexual abuse and missing and murdered Indigenous women — issues he explores in Powerless. 
"It definitely does reflect my life," Boyd said of his writing. 
"I'm always writing about where I am at in my life. Just being a father is different, you'll have different values than before. That's why I dropped Powerless as the first single (in January). I think these issues are important now more than ever, to me. This is a big issue." 
Here's a sample of the lyrics: 
She wonders why nobody hears her cry 
The footsteps in the hallway have her terrified 
Scared as she looks into his staring eyes 
He crawls into her bed and she just lays there almost paralyzed 
Feeling powerless 
On the lighter side, there's Legal Marijuana, where he sings about the benefits of toking, if only to relax and find patience: 
Dad use to complain about it. 
Now he can't get through his back pain without it 
And I could list all the different ways that it brings relief 
And treats disease, glaucoma, PTSD, cancer and epilepsy 
Boyd has been writing songs since he was a teen, recording his first full-length album, Time's Up, Kid, in 1995 when he was still in high school. 
His interest in music was fueled by his father, Mike Sr., who played guitar in a cover band around Halifax. Interestingly, Boyd's father often contributes guitar licks on Boyd's albums. His brothers Mike Jr. and Jake, both musicians, will also be on the tour. 
"It's cool with them because you can be very honest with them, or they can say, 'Hey, that's crap' or I can say it and that's something you just can't do with hired musicians," said Boyd. "And it really keeps you grounded." 
Another tune on the new album that speaks to Boyd's introspective side is Accept It, a song about accepting and dealing with the curves life throws at you, such as the sudden or early death of a parent. 
"That's just life, just trying to accept it, what comes at you, learning that we're all going through these things, that we're not alone," said Boyd. 
The album was recorded at Boyd's own studio in his home town of Enfield, where he's recorded most of his work. 
Boyd is also a producer for other artists, among them Ria Mae, also from the Halifax area and who will perform at Rum Runners Nov. 9. Classified produced her 2015 self-titled album that spawned the hit single Clothes Off, nominated for the 2016 Juno Award for single of the year. He also co-wrote and produced Mae's hit, Thoughts On Fire. 
It's a common refrain from artists about the lengthy time between writing a song and producing a finished product and how they get tired of them even before performing them publicly. Boyd is no different, but there's one song on the new disc that's stuck in his brain. 
"I always feel like whatever album I've just put out is my best album, but with this one I definitely feel like I've hit the spot," said Boyd. 
"My favorite song? I don't know if it's the best song on the album, but it's my favorite – Fallen. Just the beat. I really enjoyed recording it and I'm still feeling it, the beat." 
Boyd said he's encouraged how the popularity of hip hop genre has grown. 
"I remember starting out and hearing people say 'It's just the next disco,'" said Boyd. "Well, 40 years later it's the biggest genre in the world and it's definitely getting the recognition it deserves." 
Of the London show, Boyd promised to bring a "lot of energy. But we'll take a little break in the middle and do four songs acoustically, which I think will be the most powerful part of the show."
"But I think sometimes you just get tired of hearing it and working on it and now this (touring) is the fun part of it, doing it live."
What: Classified with special guests Choclair and Maestro Fresh Wes. 
When: Friday, 8 p.m. 
Where: London Music Hall, 185 Queens Ave. 
Tickets: $29.50, available at the box office, online at londonmusichall.com, or by calling 519-432-1107
FOLLOW CLASSIFIED