w/ Country Songstress Shantaia
Hosted by Kim Cyr
Presented by NOW and THEN Magazine
https://www.nowandthenmagazine.com
Music's Journey INTERVIEW #213 w/ Country Songstress Shantaia An Artist On The Rise With Her Exciting Debut Album ''Exes and Friends''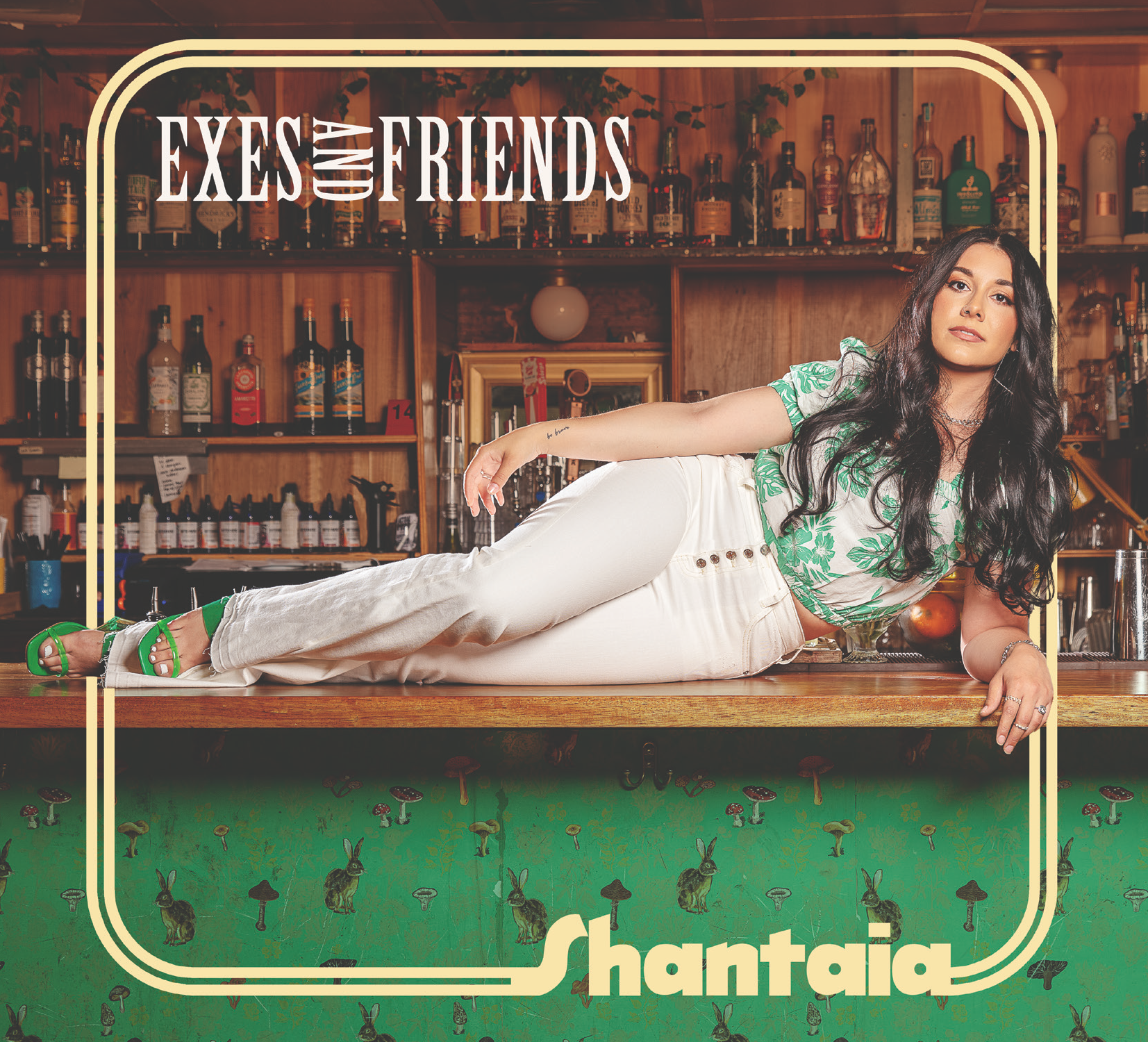 Debut Album
''EXES AND FRIENDS''
Music's Journey INTERVIEW #213 w/ Country Songstress Shantaia An Artist On The Rise With Her Exciting Debut Album ''Exes and Friends'' 
Nashville based, Saskatchewan-born artist Shantaia is proving why she is one of the Canadian country's most exciting exports with the release of her debut full-length album Exes and Friends. Whether it's a breakup song to move past an ex or a party song to dive into a night with your best friends, the 10-song concept album is filled with an anthem-ready track list to set the perfect mood.
''Shantaia is a very serious contender in country music with the release of her debut full-length album ''Exes and Friends'','' says Kim Cyr, Editor in Chief, radio host, and host of the International Music's Journey Show. ''  ''Shantaia can compete with the best of them on Canadian country radio right now.  She is that good!  She can really write a storytelling song and her powerful vocals deliver all the feels to carry you right into the lyrics of the song right along with her.''  
''I wanted to take a rare opportunity for the fans to hear the whole album by playing it in its entirety in this interview.  Shantaia takes us on a journey behind the lyrics of each song… and a glimpse inside the life experiences of this songstress.  I hope you enjoy it as much as I do.''
To hear my interview with Shantaia, go to www.musicsjourney.com or click on the link below.
Music's Journey INTERVIEW #213 w/ Country Songstress Shantaia An Artist On The Rise With Her Exciting Debut Album ''Exes and Friends'' 
Shantaia stepped into a new era of her career in early 2022 with the release of "Broke To Brand New," which garnered over a million streams across platforms and awarded Shantaia her first Top 40 radio hit, peaking at #33 on the Mediabase charts. She continued the momentum throughout the year with her anthem ready follow up "Hung Over You," and placed as a top three finalist in the SiriusXM Top of the Country competition, showcasing in front of top industry players during the CCMA Country Music Week. Both tracks received critical acclaim from the likes of Taste of Country, CMT, EARMILK, and CBC among others.
Exes and Friends see some of the strongest and most authentic songwriting from Shantaia yet. "I started working on the album and the concept over two years ago, and have put my heart and soul into this record," she shares. "It represents a new chapter, or era, if you will, of myself as an artist and a songwriter, and I'm so proud of everything it's done for me already! I hope it can do something for you too."
Working with producer Grady Saxman, Shantaia collaborated with a collective of co-writers to create a record that spans the spectrum of emotion.  From the heart-wrenching yearning of 'Best Yet,'' and the definity of current radio single ''Know You'' on the Exes half of the album, to the nostalgic and celebratory anthems, ''Curfew'' and ''Damaged Goods''that highlight the Friends half - Shantaia displays her incredible versatility as an artist.  Bonus Track ''Know You (Piano Version)'' and ''Had A Good Weekend (Acoustic Version)'' showcase the raw talent behind her powerhouse vocals.
EXES AND FRIENDS TRACKLIST
1. Curfew
2. Broke To Brand New
3. Had A Good Weekend
4. Know You
5. Damaged Goods
6. Hung Over You
7. Best Yet
8. Exes and Friends
9. Know You (Piano Version)
10. Had A Good Weekend (Acoustic Version)
Music's Journey INTERVIEW #213 w/ Country Songstress Shantaia An Artist On The Rise With Her Exciting Debut Album ''Exes and Friends'' 
Shantaia - Know You Official Music Video
Shantaia - Hung Over You Offical Music Video
Shantaia - Broke To Brand New Official Music Video
Shantaia - Had A Good Weekend Official Music Video
Music's Journey INTERVIEW #213 w/ Country Songstress Shantaia An Artist On The Rise With Her Exciting Debut Album ''Exes and Friends''
Follow Shantaia
Website/Facebook/Twitter/Instagram/YouTube/TikTok/Spotify/Apple