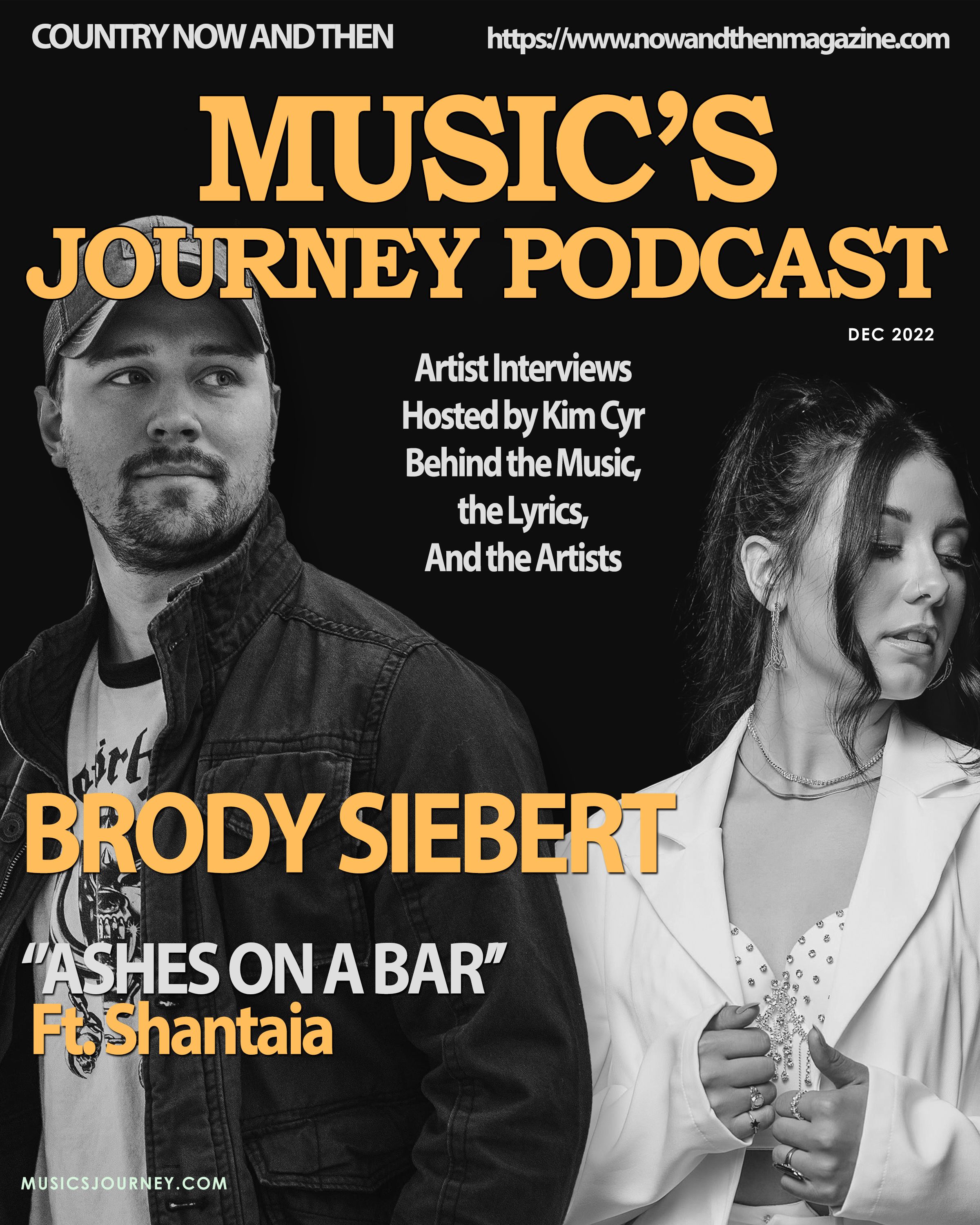 Music's Journey Podcast 
w/ Award Winning Country Artist Brody Siebert 
Hosted by Kim Cyr 
Presented by NOW and THEN Magazine 
https://www.nowandthenmagazine.com 
Music's Journey Podcast INTERVIEW #191 w/ Award Winning Country Artist Brody Siebert With ''Ashes On The Bar'' (Ft. Shantaia)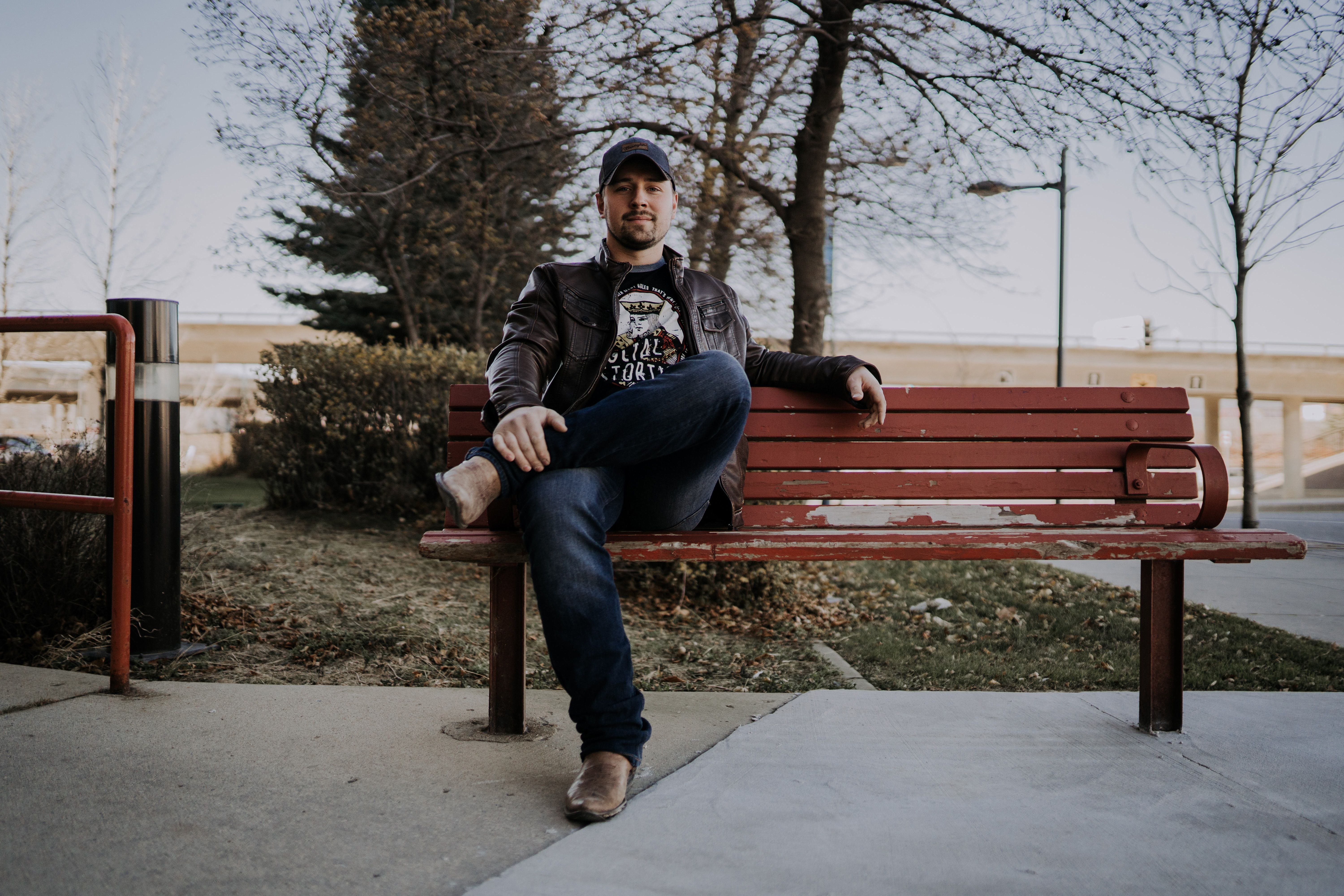 Brody Siebert 
''ASHES ON A BAR'' 
Ft. Shantaia 
Music's Journey Podcast INTERVIEW #191 w/ Award Winning Country Artist Brody Siebert With ''Ashes On The Bar'' (Ft. Shantaia) 
Ashes on the Bar tells the common tale of two broken hearts,  
stumbling upon each other while they navigate their way through their pain.  
Get your ears on this relatable lyric, modern sound, and killer feature vocal by Shantaia. 
Throughout his career, Brody Siebert has worked hard to continually grow as an artist.  In the short time he has been on the scene, Brody has played Country Thunder Saskatchewan, Rockin' River Music Fest, and the CCMA Rock N' Country Cabaret.  He has shared the stage with the likes of Aaron Goodvin, Terri Clark, Emerson Drive, Aaron Pritchett, and Granger Smith just to name a few.  
In 2017, Siebert walked away with the Saskatchewan Country Music Association's Male Artist of the Year award. Building on that success, he made the decision to split his time between Canada and Nashville to work on his craft of songwriting.  His single "Sugar Coated" was released to radio in 2020 and tallied up 346,822 total streams on Spotify alone.  His 2021 EP was nominated for SCMA Album of the Year and has accumulated a total of 430,635 streams on Spotify.  
Siebert recently returned to the studio with one of the most buzzed about female voices in Canada, Sirius XM Top of the Country Finalist Shantaia, to serve up one of his best yet! 
''Brody Siebert is no stranger to the award ballots here in Canada and his latest single ''Ashes On The Bar'' ft. country artist Shantaia, is another amazing song this year,'' says Kim Cyr, Editor in Chief for NOW and THEN Magazine, radio host, and host of the International Music's Journey Podcast.  ''I have been watching Siebert from the early days of his career and I knew there was something special about him.  I had the pleasure of chatting with Siebert to talk about the incredible milestone in his career with over one million career streams as an independent artist and talk about his latest single ''Ashes On The Bar''.  Join me with my special guest to hear some great stories and influences in Siebert's musical journey by clicking on the link below. 
Music's Journey Podcast INTERVIEW #191 w/ Award Winning Country Artist Brody Siebert With ''Ashes On The Bar'' (Ft. Shantaia) 
Ashes on the Bar 
Sugar Coated 
Music's Journey Podcast INTERVIEW #191 w/ Award Winning Country Artist Brody Siebert With ''Ashes On The Bar'' (Ft. Shantaia) 
Follow Brody Siebert