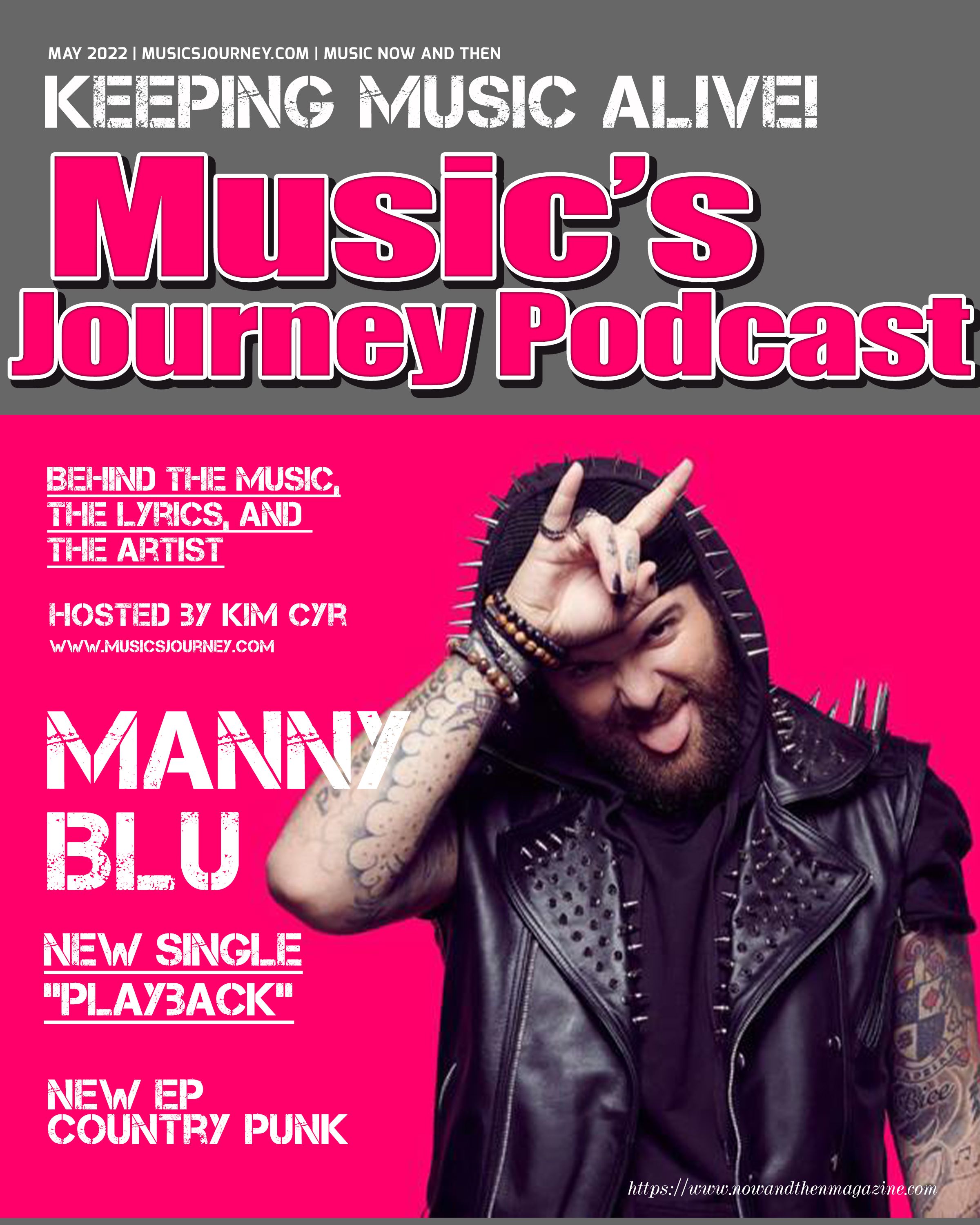 w/ Country Artist Manny Blu 
Hosted by Kim Cyr 
Presented by NOW and THEN Magazine 
https://www.nowandthenmagazine.com 
Music's Journey Podcast INTERVIEW #157 w/ Genre Bending Country Artist Manny Blu Turning With His New EP ''Country Punk'' and New Single ''Playback''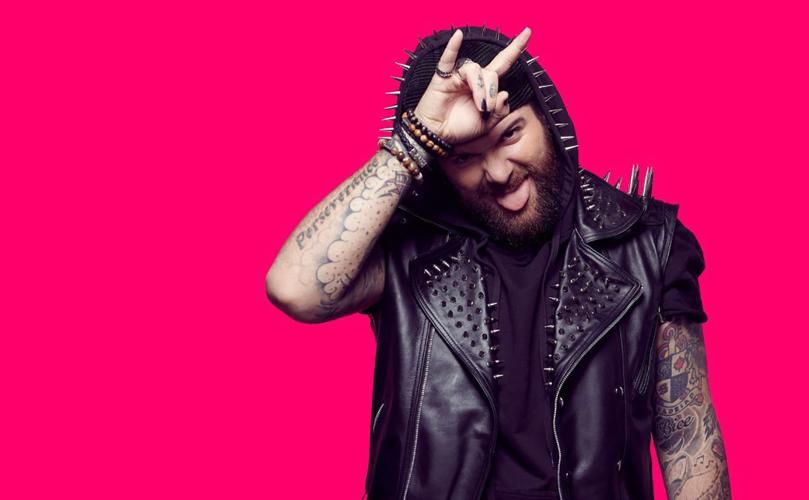 Photo: Jason Myers 
NEW SINGLE 
''PLAYBACK'' 
Music's Journey Podcast INTERVIEW #157 w/ Genre Bending Country Artist Manny Blu Turning With His New EP ''Country Punk'' and New Single ''Playback''
Canada's genre-bending Manny Blu released a country punk version of his original, fan-favourite track "Playback," found on his debut EP. Paying homage to his first cross-country tour in 2019, this re-release strongly positions Blu as a trailblazer, bringing a new style of country music to stages across Canada this spring on Dallas Smith's Some Things Never Change Tour.  
"I first released 'Playback' in 2019 as part of the Leave It Like It Is EP, when I was on my first-ever Canadian tour," explained Blu. "It's wild to think how much has changed since then, both for me personally and in the music industry. I wanted to celebrate my growth as an artist by putting out a new version of this track that brings back so many great memories for me." 
Country Punk EP takes Blu's created vibe to the next level. The EP is now available worldwide on all streaming services here.  
Consisting of songs written by Stephen Allbritten, Ryan Pattengale, Jake Olbauhm, David Brown, Matt Lukasiewicz, and Nathan Dohse, Country Punk EP is five tracks of hard-hitting rhythms and Blu's created way of capturing the lyrical storytelling of country music in sounds of punk rock. This project is extremely special to Blu because he was able to co-produce the project and showcase his originality.  
"The Country Punk EP was one that we were able to have fun creating without too much thinking about 'how it should go' or 'what works' musically" says Blu. "We let the songs be what they should be, what I wanted them to be, and didn't have to deal with any pressure or restraints from anyone outside the studio. I wanted to make something for me that represented who I am as an artist and the Country Punk lifestyle. We created a vibe for those that don't fit the mould and invite everyone to enjoy it along with us as we head out on tour." 
This May, Blu will join multi-award winning artist Dallas Smith on the Some Things Never Change Tour. Kicking off in Brandon, MB on May 24, the tour will see Blu visit 24 markets across Canada throughout the months of May and June. Blu will light up the stage every night with performances of his hit recent tracks "Doin' Fine" and "Train," as well as his single "Valet" feat. Brittany Kennell, which is currently on Canadian country radio. 
Three tracks released ahead of the EP, "Doin' Fine," Too Bad So Sad," and "95," have already been drawing attention on streaming platforms and playlists. Some well-known playlists include: Spotify's New Music Nashville and Country Rocks playlists, Apple Music New in Countryplaylist, Tidal's Rising and Rising: Country playlists, CMT's "The Roundup" playlist, and more. Along with the buzz on his new EP, Blu also announced that he will start 2022 off on tour with Dallas Smith on his 'Some Things Never Change' tour in Canada. Others to join that tour will be James Barker Band, Shaun Austen, Meghan Patrick, and JoJo Mason.
To hear my interview with Manny Blu, click on the link below.  You are going to love all the stories and news. 
Music's Journey Podcast INTERVIEW #157 w/ Genre Bending Country Artist Manny Blu Turning With His New EP ''Country Punk'' and New Single ''Playback''
Manny Blu - Playback: Live and Turned Up
Manny Blu - '95: Live and Turned Up
Manny Blu - Train: Live And Turned Up
Manny Blu - Simple Things (Live & Unplugged)
Manny Blu - Valet (Live & Unplugged)
Music's Journey Podcast INTERVIEW #157 w/ Genre Bending Country Artist Manny Blu Turning With His New EP ''Country Punk'' and New Single ''Playback''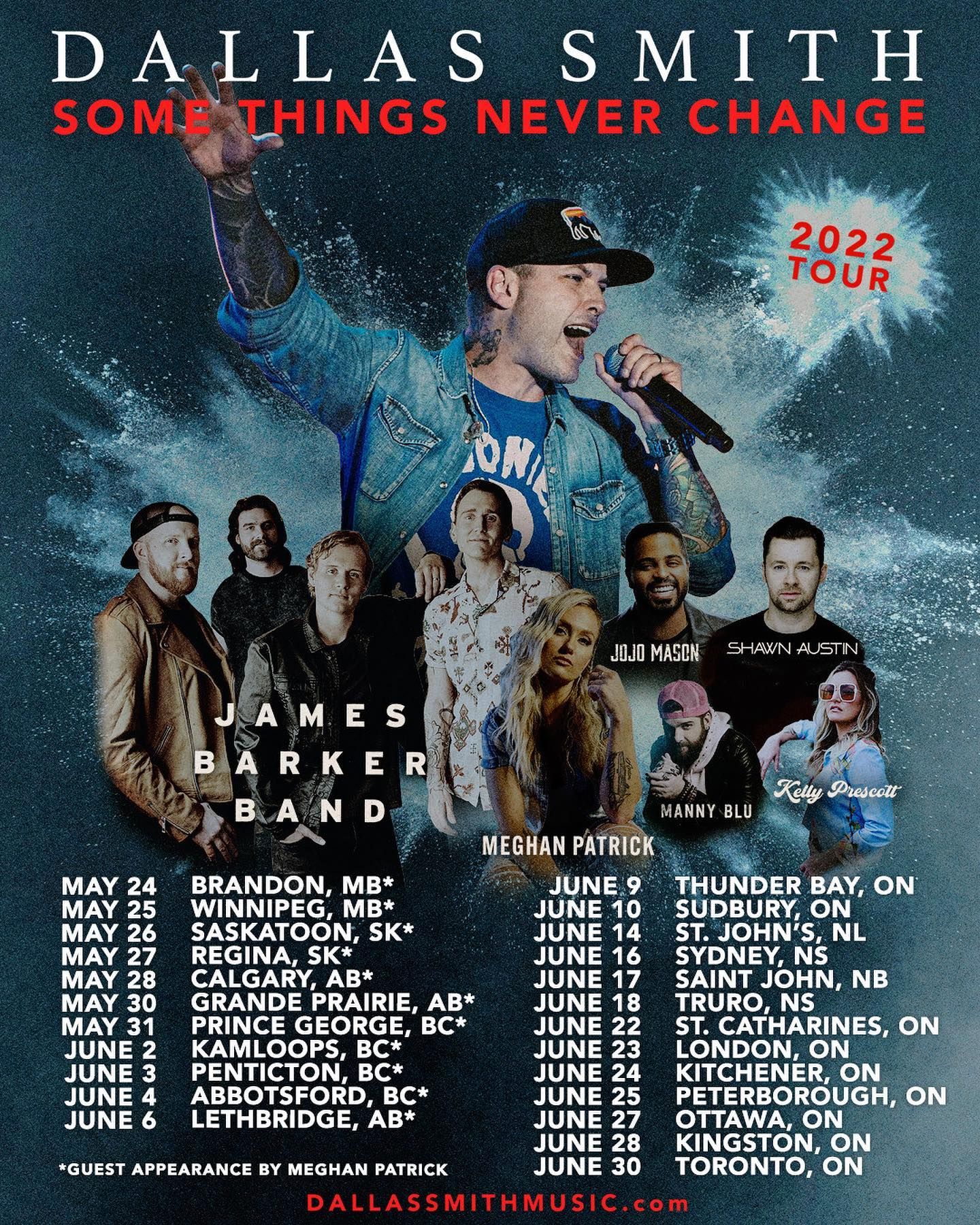 Follow Manny Blu