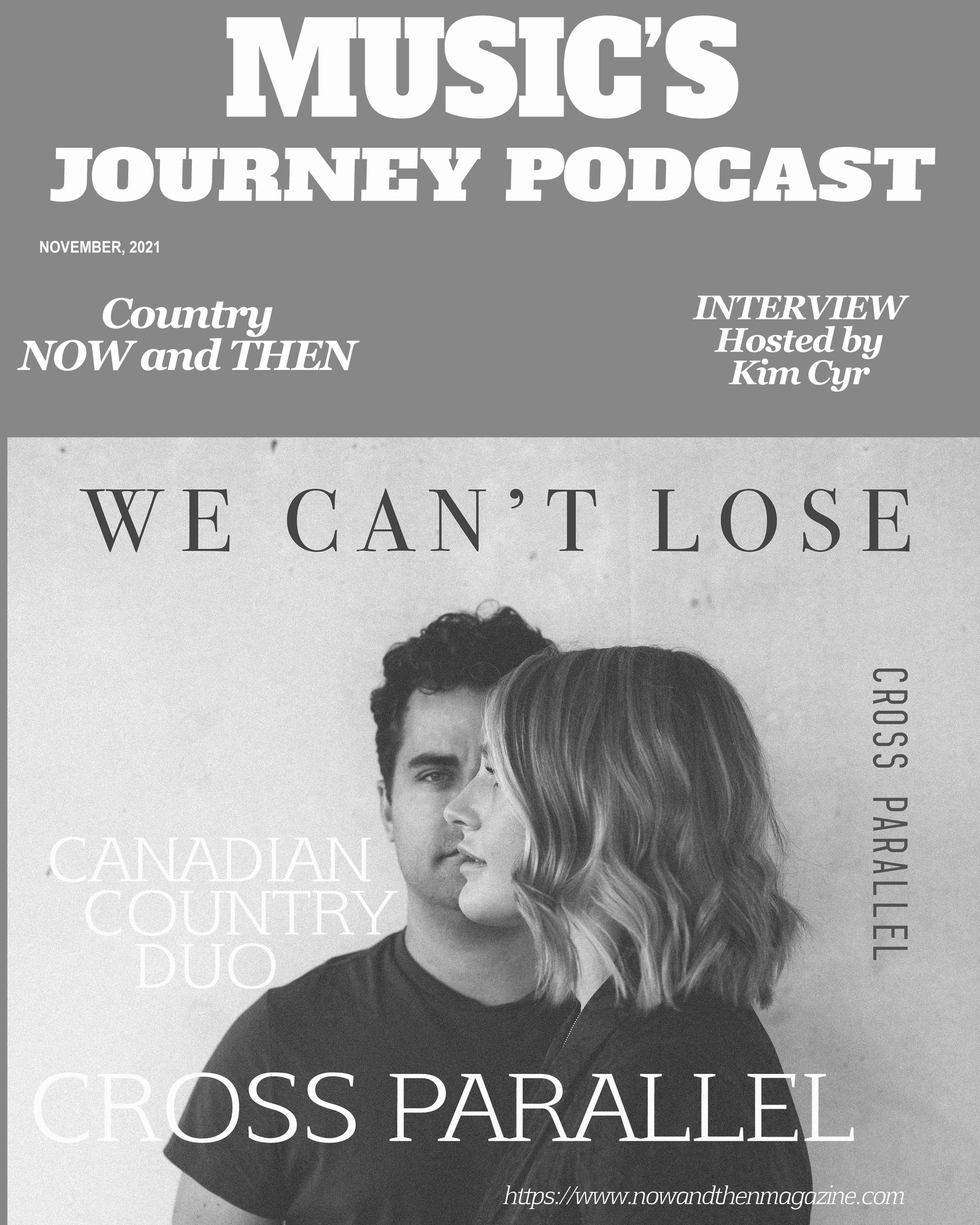 Music's Journey Podcast  
w/ Country Duo Cross Parallel 
Hosted by Kim Cyr 
Presented by NOW and THEN Magazine 
https://www.nowandthenmagazine.com 
Music's Journey Podcast INTERVIEW w/ Country Duo Cross Parallel With Their New Single 'We Can't Lose'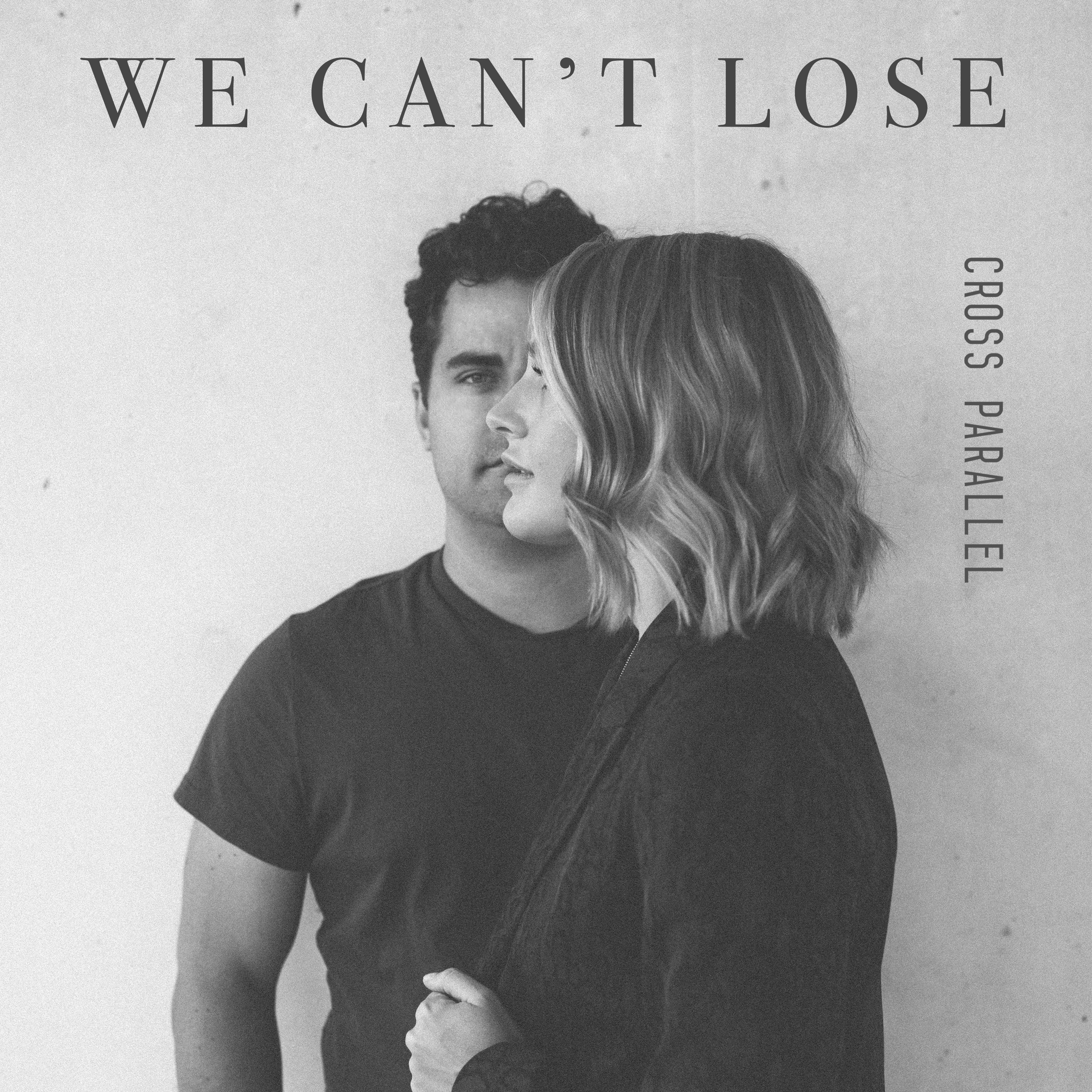 Cross Parallel 
New Single 
Music's Journey Podcast INTERVIEW w/ Country Duo Cross Parallel With Their New Single 'We Can't Lose' 
Danielle Marie, 2015 CCMA Spotlight artist and Ray McAuley Horizon Award winner, and Jordan Pritchett, guitarist of Juno nominated, platinum-selling band, Faber Drive, met in a song-write in 2015 and fell for each other. For the next few years, they performed together as individual artists on stage, fighting the inevitable, until they finally gave in and merged to create the hot new duo, Cross Parallel. 
They have already garnered attention in the industry and built an online presence, with 230K+ streams on Spotify and 29K+ views on YouTube in their first few years as a duo. They performed their 2nd single "Don't" at the 2019 BCCMA Awards Show after a busy summer, including opening for CCMA Hall of Famer, Terri Clark. Later in the year, released a cover of the classic, "The Christmas Song", with Jordan's dad, Aaron Pritchett, and his brothers in AtlantisOne.  
Cross Parallel is on the verge of stardom, garnering attention from the music industry and fans worldwide because of their unique sound and relatable lyrics. Their newest single, "We Can't Lose", which they wrote with Canadian gem, Aaron Goodvin, really showcases the duo's rock side, with a flavour of modern pop-country. It is the second single from their upcoming EP, which they're aiming to release in the new year. 
''Cross Parallel is so captivating with their beautiful harmonies, their ability to tell a story through their artistry and the connection that they have to the lyrics they write is really special,'' says Kim Cyr, Editor in Chief for NOW and THEN Magazine, host of the International Music's Journey Podcast, and radio host on 91.3 FM.   ''I dive into the lyrics of their new single, their move to Nashville and we talk about their debut album set to release by the end of the year/beginning of 2022.  We can't wait.  You don't want to miss the burning questions portion of the interview.  Check it out by clicking on the link below.
Music's Journey Podcast INTERVIEW w/ Country Duo Cross Parallel With Their New Single 'We Can't Lose' 
We Can't Lose 
Cross Parallel - Don't (Official Video) 
Cross Parallel - Better With Time (Official Video) 
Music's Journey Podcast INTERVIEW w/ Country Duo Cross Parallel With Their New Single 'We Can't Lose' 
VISIT CROSS PARALLEL ON SOCIALS::  
WEBSITE: http://www.crossparallelmusic.com  
INSTAGRAM: http://instagram.com/crossparallel  
FACEBOOK: http://facebook.com/crossparallelmusic  
TWITTER: : http://twitter.com/cross_parallel  
TIKTOK: https://www.tiktok.com/@crossparallel?is_copy_url=1&is_from_webapp=v1&lang=en