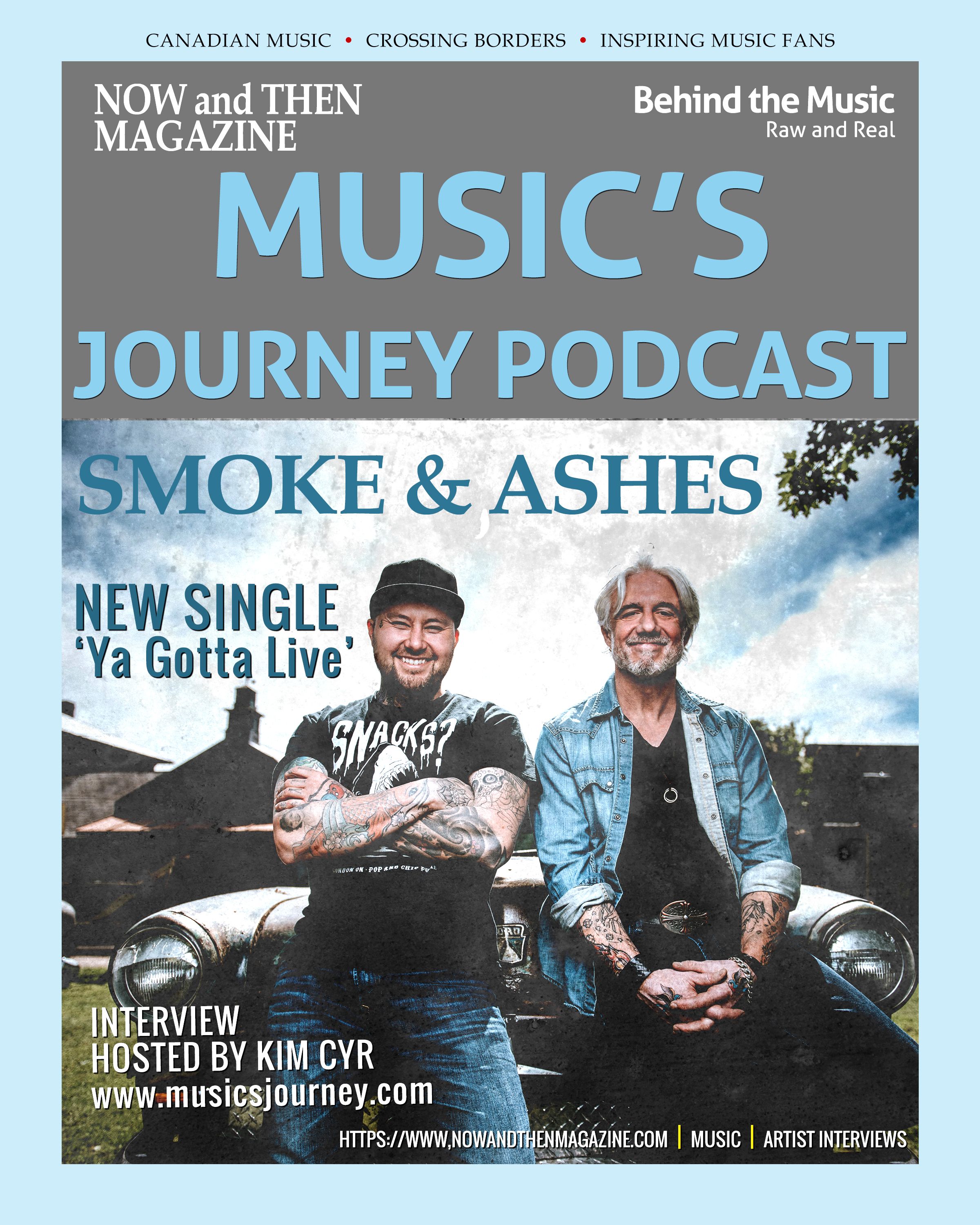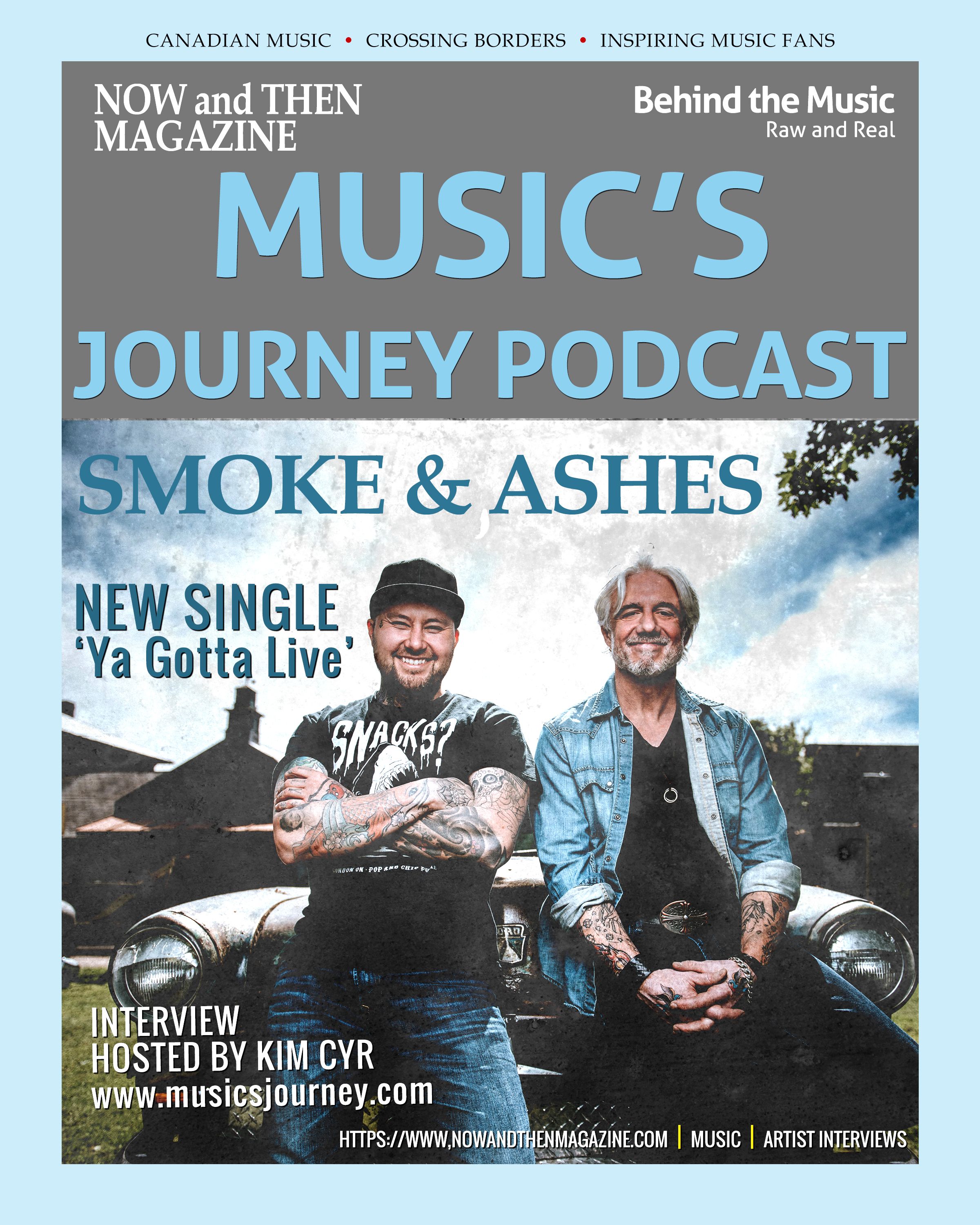 Music's Journey Podcast  
w/ Country's Powerhouse Duo Smoke & Ashes 
Hosted by Kim Cyr 
Presented by NOW and THEN Magazine 
https://www.nowandthenmagazine.com 
Music's Journey Podcast INTERVIEW #143 w/ Country's Powerhouse Duo Smoke & Ashes Latest Single ''Ya Gotta Live'' Click Here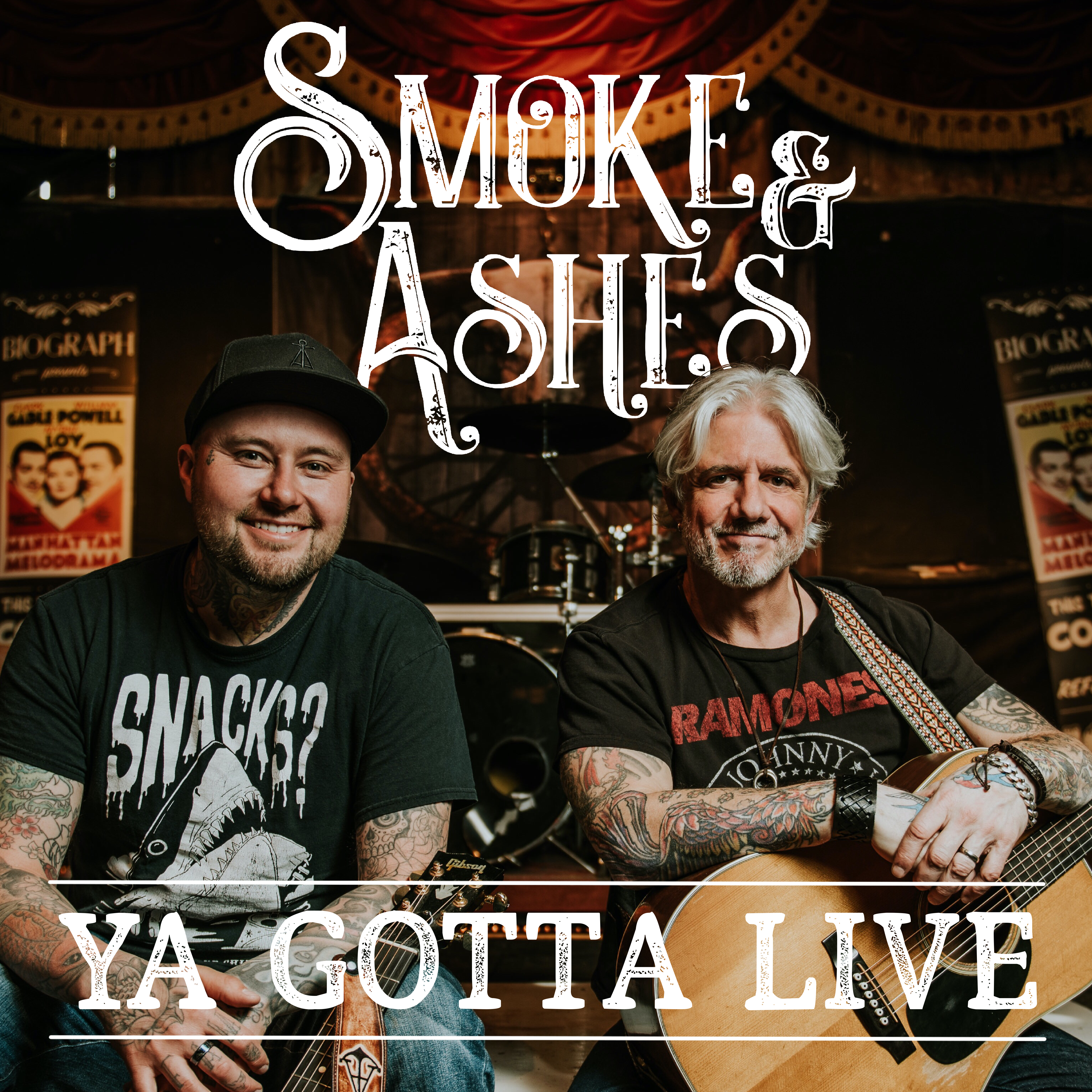 Smoke & Ashes 
Latest Single 
''Ya Gotta Live'' 
Music's Journey Podcast INTERVIEW #143 w/ Country's Powerhouse Duo Smoke & Ashes Latest Single ''Ya Gotta Live'' Click Here 
Sometimes things come together really fast and you can't stop them once they start rolling, and that's the story of Smoke & Ashes in a nutshell.  
The new Canadian country music duo describes their coming together as a match thrown on gasoline, ever since their first songwriting session in April 2021. And, just a few months later, the pair had released their first single, ''High On Sunday'', and recently released their second single ''Ya Gotta Live'' while preparing to release their debut EP later this year.  
Smoke & Ashes is the partnership of industry veteran (musician, singer, writer, producer, and more) Pete Lesperance and the 2020 Country Music Association of Ontario Awards' Rising Star winner, singer-songwriter Aaron Allen.
"Ya Gotta Live" is Smoke & Ashes' second single in follow up to "High On Sunday" which has accrued over 201,000 streams to date.  
If any of you are fans of great guitar playing, Pete Lesperance (who also produces, records, mixes and co-writes all of Smoke & Ashes' music, as well as being a session player / touring musician for artists including Washboard Union, Dan Davidson, Michelle Wright, Tareya, River Town Saints, Jessica Mitchell, Dustin Bird, Chris Labelle, Aaron Allen, Jim Cuddy, Alee, Lennon & Maisy, etc)....….posted an impromptu video clip last week which has received 3711 views....and has Pete showing off his beloved new Jason Barry model B-Bender, Telecaster-style, Cithara custom guitar….and also whipping off the insane solo for "Ya Gotta Live''  https://www.instagram.com/p/CY9uoLihKVp/  
Sharp 9 Music team members; Jeff Dalziel and Justin Kudding (whose combined credits include multi CCMA awards, multi CMAO awards, multi-Juno nominations, platinum and gold records) contribute performances on Drums and Bass respectively on "Ya Gotta Live" and the 2022 Q2 EP release "High On Sunday". 
Music's Journey Podcast INTERVIEW #143 w/ Country's Powerhouse Duo Smoke & Ashes Latest Single ''Ya Gotta Live'' Click Here 
Ya Gotta Live
My Back Door
High On Sunday
Music's Journey Podcast INTERVIEW #143 w/ Country's Powerhouse Duo Smoke & Ashes Latest Single ''Ya Gotta Live'' Click Here 
Follow Smoke & Ashes