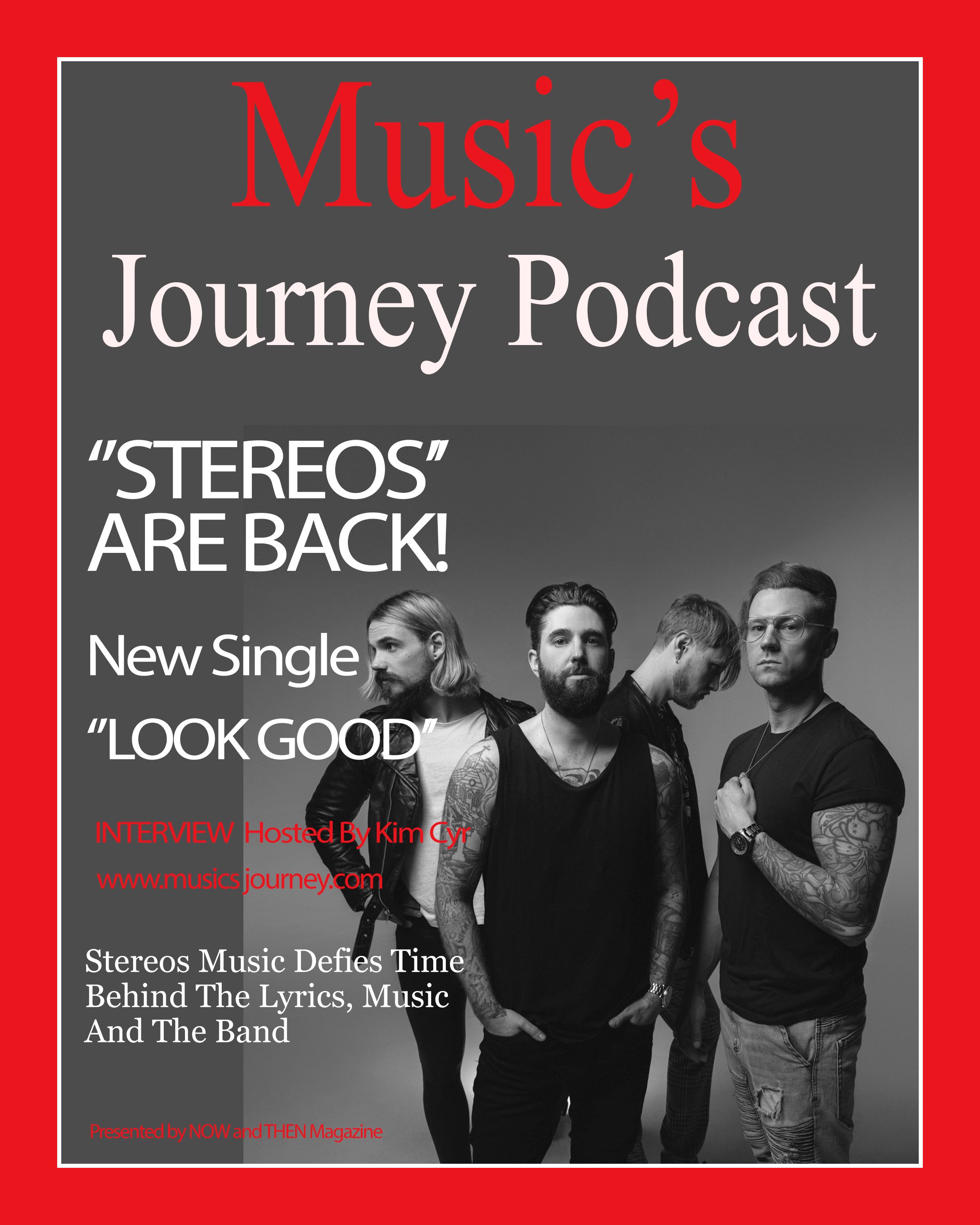 Music's Journey Podcast 
w/ Multi-Platinum, JUNO Nominated Pop Group ''Stereos'' 
Hosted by Kim Cyr 
Presented by NOW and THEN Magazine 
https://www.nowandthenmagazine.com
 Music's Journey Podcast INTERVIEW w/ Multi-Platinum, Juno Nominated Pop Group ''Stereos'' Release New Single ''Look Good'' Out Today!  Listen Here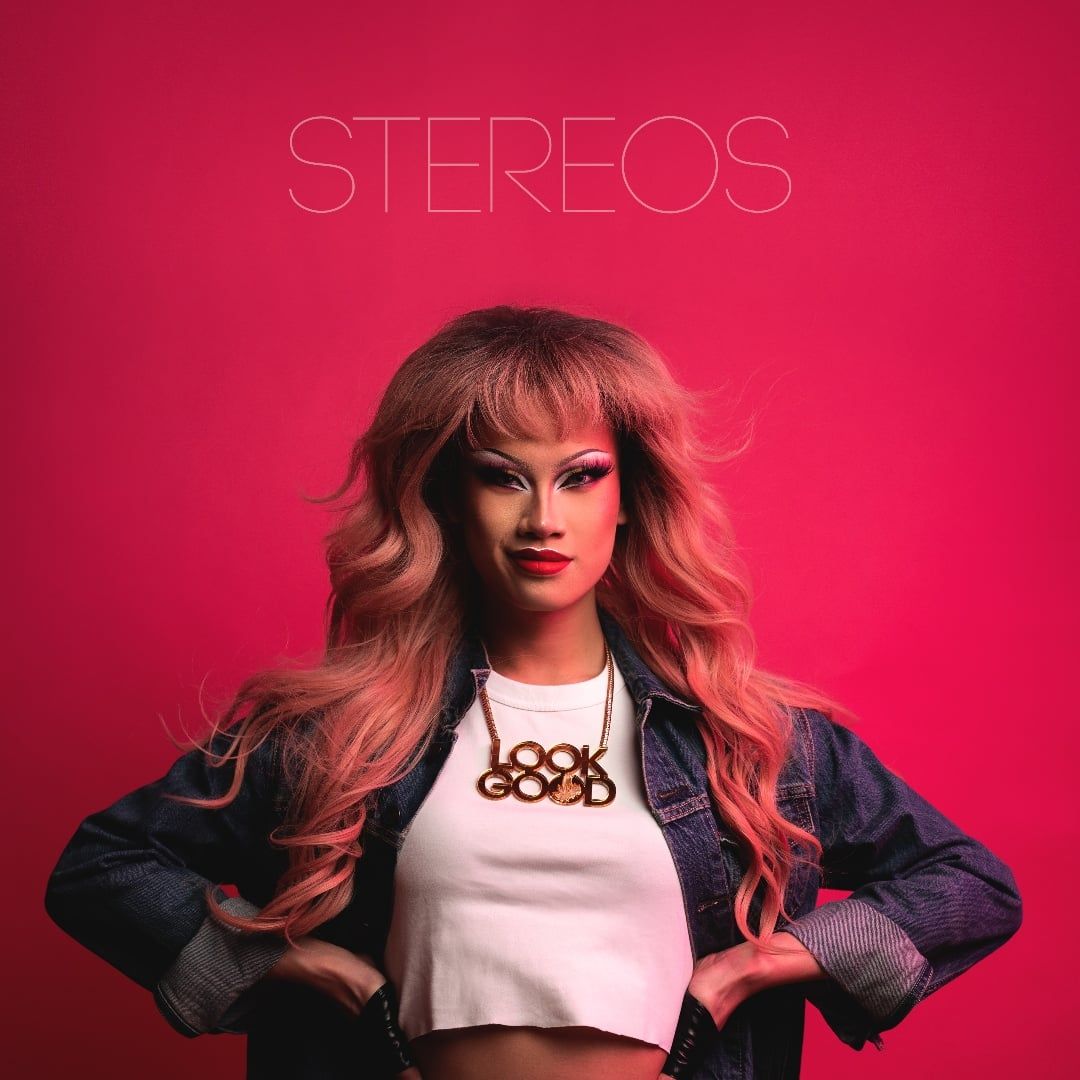 Multi-Platinum, Juno Nominated Pop Group "Stereos''  
New Single 
''Look Good'' 
Available Now! 
Music's Journey Podcast INTERVIEW w/ Multi-Platinum, Juno Nominated Pop Group ''Stereos'' Release New Single ''Look Good'' Out Today!  Listen Here
It has no doubt been a while since you have heard any new music from JUNO Award-nominated and multi-Platinum, Edmonton, AB-based pop band, Stereos.  
The MuchMusic fan favorites are releasing their new single "Look Good" on June 10, 2021, via all streaming platforms. Released 12 years after the band's first single 'Summer Girl', the band was inspired by the pandemic and their personal lives which they turned into an upbeat pop song that will be the anthem for summer 2021.  
Said lead vocalist Patrick Kordyback, "everyone who hears 'Look Good' will go, 'yes, it's a song for the summer.' It's an upbeat pop tune. However, when we wrote that song with my buddy, Dan Davidson, he had the idea where the chorus was 'damn you look good' – kind of a 'picking someone up' song, but because of everything we were going through we said, 'No, let's make it the flip side of that – let's make it about self-love in the face of situations that make it difficult to feel good about yourself. Let's make it about being happy with yourself no matter what."  
"Look Good" comes after the latest track "Sunset Gold" which was released quietly in February 2020. "Sunset Gold'' is a pulsing pop song that has paved the way for Stereos to introduce their new direction in music. Although the song may sound like a love-tune to fans, Kordyback wrote this song about the band getting back together. When it comes to the lyrics of their upcoming single "Look Good", each member has a different meaning to the song as it represents how the band feels and the troubles they have experienced throughout this past year.  
Founded in Edmonton, Alberta in 2006, Stereos first gained notoriety after appearing on the MuchMusic original series, disBAND. Following the release of their self-titled, debut album their popularity exploded. On the strength of singles like 'Summer Girl' (3XPlatinum) 'Throw Ya Hands Up' (2XPlatinum) and 'Turn It Up' (Platinum), the band began touring relentlessly and ultimately racked up JUNO Award nominations for Best New Artist and Best Pop Album in 2010. 
''Stereos are back and better than ever with their new single 'Look Good', says Kim Cyr, Editor in Chief for NOW and THEN Magazine and host of the International Music's Journey Podcast.  ''This song has such a positive message emphasizing the importance of having your own voice and your own place in this world especially during these difficult times that the world is facing right now.  The loss of identity is a challenge that so many are struggling with today and this was an opportunity to show unity and acceptance of one another in the lyrics of this song.   It's ok to be different and to allow yourself to be comfortable in your own skin and living your life as authentically as you chose.  This is a powerful message that 'Look Good' stands for.  There is nothing more perfect in the visual representation for the #LookGood single cover, featuring the amazing Aurora Matrix and shot by Stereos good friend LeeZavitz.'' 
''I had an amazing chat with Pat Kordyback that left me feeling like no time has passed at all,'' says Cyr.  ''The pop group will always and forever have their identity as pop royalty in the Canadian music landscape.  The music industry platform has changed a great deal since MuchMusic being the source for fans to watch and hear new music.  The digital age and streaming platforms evolved allowing fans to hear music in different cultures and countries that they may have never heard before.  Kordyback shares the challenges and the silver lining coming back from their hiatus.''
To hear the full interview, please click the link below.  You don't want to miss the Burning Questions portion of the show that will put a smile on your face.  I guarantee it!
Music's Journey Podcast INTERVIEW w/ Multi-Platinum, Juno Nominated Pop Group ''Stereos'' Release New Single ''Look Good'' Out Today!  Listen Here
Stereos - Look Good (Official Audio) 
Stereos - Sunset Gold (Official Audio)
Stereos - Summer Girl
Music's Journey Podcast INTERVIEW w/ Multi-Platinum, Juno Nominated Pop Group ''Stereos'' Release New Single ''Look Good'' Out Today!  Listen Here
Follow Stereos