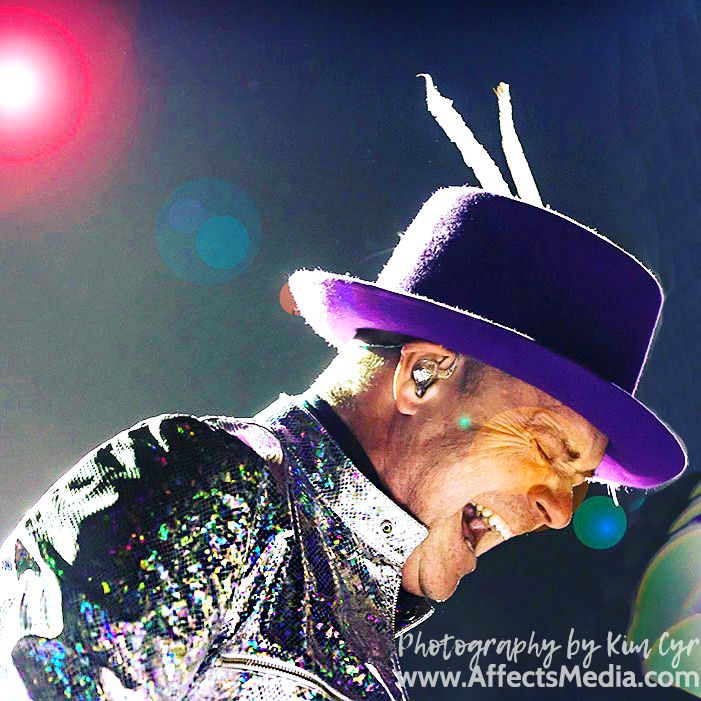 Photo Credit Copyrights Affects Media Kim Cyr 
GORD DOWNIE ANNOUNCES NEW DOUBLE ALBUM 'AWAY IS MINE'
 OUT OCTOBER 16 
RELEASES TWO NEW SONGS 
FINAL SOLO RECORDING IS PRESENTED IN ELECTRIC AND ACOUSTIC VERSIONS 
LISTEN TO "HOTEL WORTH" & "USELESS NIGHTS" 
Away Is Mine is Gord Downie's final solo recording. 
Steered to life by "my oldest Toronto friend," guitarist and co-writer Josh Finlayson, Downie recorded the ten songs of Away Is Mine in July 2017 at The Tragically Hip's studio in Bath, Ontario, mere months before he died on October 17th that year. A characteristically questing and idiosyncratic work that holds fast to its author's unwavering artistic spirit, Away Is Mine is a contemplation on Gord's life, written with his deft hand and forever inscrutable sense of humour even as he locked eyes with the Great Inevitability. 
"This won't be his last release, but these are the final ten songs Gord sang before he passed away. The last time he ever sang into a mic," Finlayson and brother Patrick Downie wrote in a joint statement. "That's pretty special to us." 
Presented as a double album with electric and acoustic versions of all ten songs, the 20-track collection highlights Gord's poetic mastery at its most bare and personal, with vibrant yet haunting production that casts each song in different otherworldly light. Away Is Mine will be released October 16, 2020 in 2LP, 2CD, and digital formats via Arts & Crafts. 
The first two songs of Away Is Mine, released with today's album announcement, reflect the spectral setting and unguarded lyrical force at play. Gord's album-opening words on "Hotel Worth" reverberate over a cloudy ambient shuffle, his at first disembodied voice floating on a resonant sonic plane while slyly asking "Yer walking me to the door / of what was it again ... ?" Then, on "Useless Nights," a lattice of starry synthesizers and electric twang plods in a carefree almost joyous swagger toward the definite abyss, while Gord pleads "Please be good to me / Yea, save me from the useless nights" in his most gentle, fatherly tone. 
"There really wasn't a plan to make a record,' says Finlayson. "The whole thing was that I knew this was a great way to spend time with Gord, listening to music, talking about music, talking about things that we'd always talked about. And this just evolved pretty organically." 
Sessions began on July 17, 2017 with producer/mixer and Bathouse in-house engineer Nyles Spencer at the helm. The album came together in a flare of creative energy, recording in a burst of live takes over the next four days. Acoustic sketches in "open C" (a remnant tuning from Secret Path songs) that Gord and Josh had knocked together over Garageband that spring became adorned, often in real time, with thoughtful embellishments and lavish space that Spencer – who had proven himself something of a sonic savant on The Tragically Hip's Man Machine Poem (2016) and Gord's preceding solo records Secret Path (2016) and Introduce Yerself (2017) – describes as "from another world, from the future, from a place we don't know." 
Rounding out the so-called Family Band, another cherished friend and decades-long collaborator Travis Good of The Sadies rode out to Bath to sprinkle in fiddle, mandolin, and guitars, while longtime Bathouse overseer Dave "Billy Ray" Koster and Lou Downie (Gord's son) contributed live drum parts further spliced by Spencer into the mix. Through judicious use of drum loops, synths, vocal effects and "general madness," as Finlayson puts it, Spencer transformed Away Is Mine into the supernatural end product at hand. 
"They are the same record," avows Spencer, referring to the loosely labeled 'electric' and 'acoustic' discs. "Just different mixes." Finlayson asked for the stripped-back versions after the fact "purely for selfish reasons," as personal mementos, but their standalone value has since grown clear to all who have heard them. They could be mistaken for two entirely different recordings, and yet they are actually the same – the same lightning, just in different bottles. 
Whereas Introduce Yerself – Gord's 23 songs of personal love letters to family, friends, and the Bruins – was his farewell album, arriving just ten days after his passing, the posthumous Away Is Mine is Gord's existential reckoning with life. Away Is Mine is a document of an artist disappearing into his art, essentially becoming his art through that process. Here, laid bare, is the process. 
"River Don't Care" ambles along the water's edge following a deceptively breezy groove through which to confront or accept that the river of time "don't care" what any of us "write for it" or "cast into it." "About Blank" morphs from a plaintive bluegrass picker into a bizarrely upbeat electro-hoedown lifted by the auspicious refrain of "Come be surrounded / By those who love you the most" before it dives into the ether. "I Am Lost" could find dub-like buoyancy in naked acoustic blues pondering "the waste, the glory, and the vast debris." "Untitled," the last chapter, spins the emotional heft of the final dissolve, claiming "night is good, think of it like that" with a ghostly but dazzling exhale. 
"I found him to be pretty quiet. And now, looking back, it was kind of the 'last gasp' almost because when Gord got this one done, Gord went irretrievably downhill," recalls brother Patrick. "Almost to the day we got back to Toronto, there's no way he would have been able to do it. Things just went really far south." 
Despite the grim undercurrent or the "elephant in the room" during the album's recording, joy is the guiding light of what Gord, together with loved ones, created over four summer days by Lake Ontario: joy in friendships, joy in family, joy in collaboration, joy in writing, joy in music and joy in mystery. Everyone involved in the making of Away Is Mine refers to it as "a gift," the magic of which has carried through the completion of the album over this summer 2020, including the creation of the original artwork by Clare Downie and Willo Downie, Gord's daughters. 
Like all of the music and the poetry and the memories and the mad genius Gord gave us during his 53 years on our planet, Away Is Mine is immortal. And yet it took a fearless reckoning with his own mortality to get us here. 
"We feel so blessed for this opportunity. Simply described as gratitude. Grateful for another gift from Gord. A gift that has been our beautiful companion and an unintended source of solace in the face of life without him," Josh and Patrick share. "May it lift you up and carry you onwards and upwards always and forever. Away Is Mine. Away Is Yers."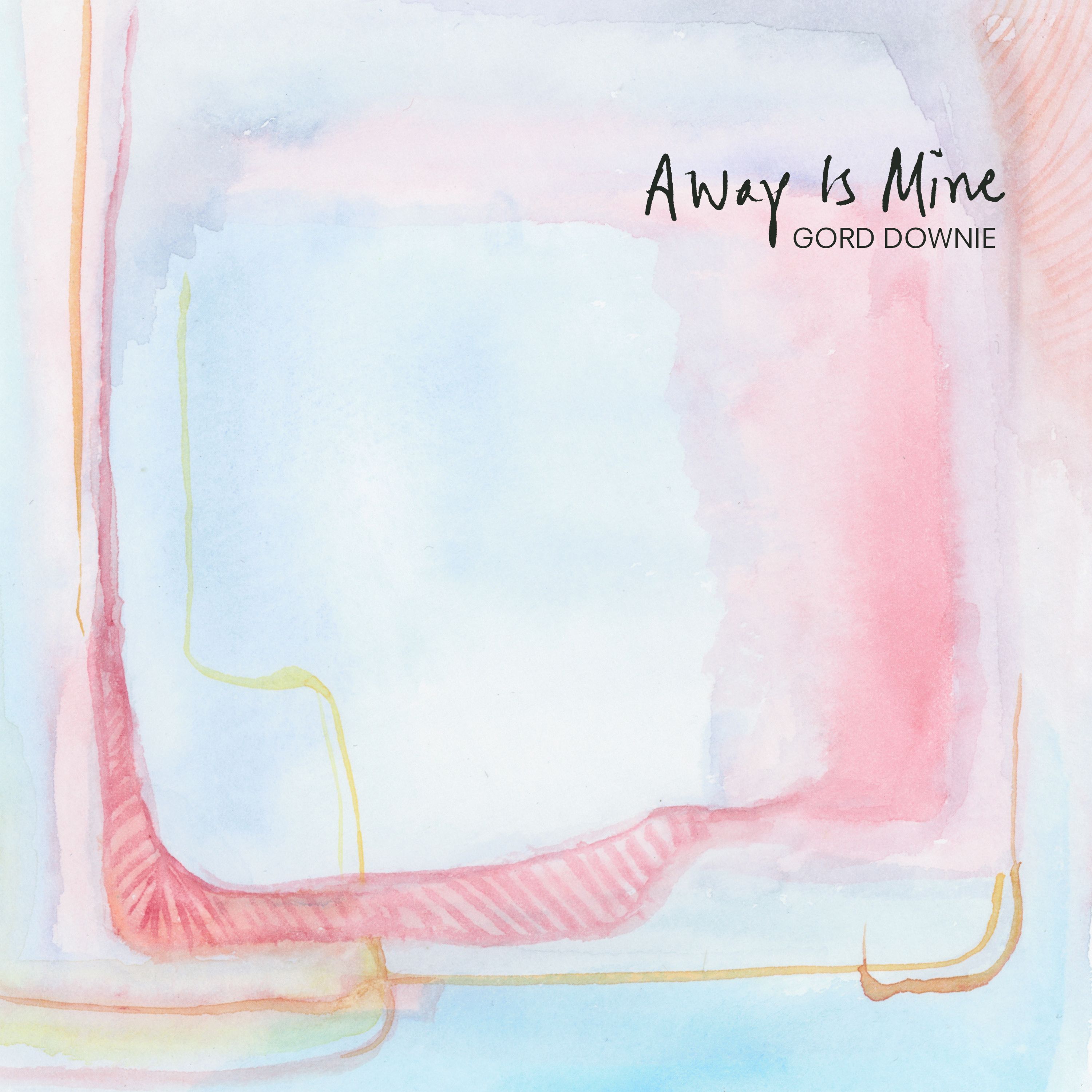 GORD DOWNIE AWAY IS MINE TRACKLISTING 
Disc One: 
1. Hotel Worth 
2. Useless Nights 
3. I Am Lost 
4. About Blank 
5. River Don't Care 
6. The Least Impossible 
7. Traffic Is Magic 
8. Away Is Mine 
9. No Solace 
10. Untitled 
Disc Two: 
11. Hotel Worth (Acoustic) 
12. Useless Nights (Acoustic) 
13. I Am Lost (Acoustic) 
14. About Blank (Acoustic) 
15. River Don't Care (Acoustic) 
16. The Least Impossible (Acoustic) 
17. Traffic Is Magic (Acoustic) 
18. Away Is Mine (Acoustic) 
19. No Solace (Acoustic) 
20. Untitled (Acoustic) 
Gord Downie Hotel Worth Official Video
Gord Downie 'Useless Nights' Official Video
Follow All News and Pre-Order Gord Downie's, HERE