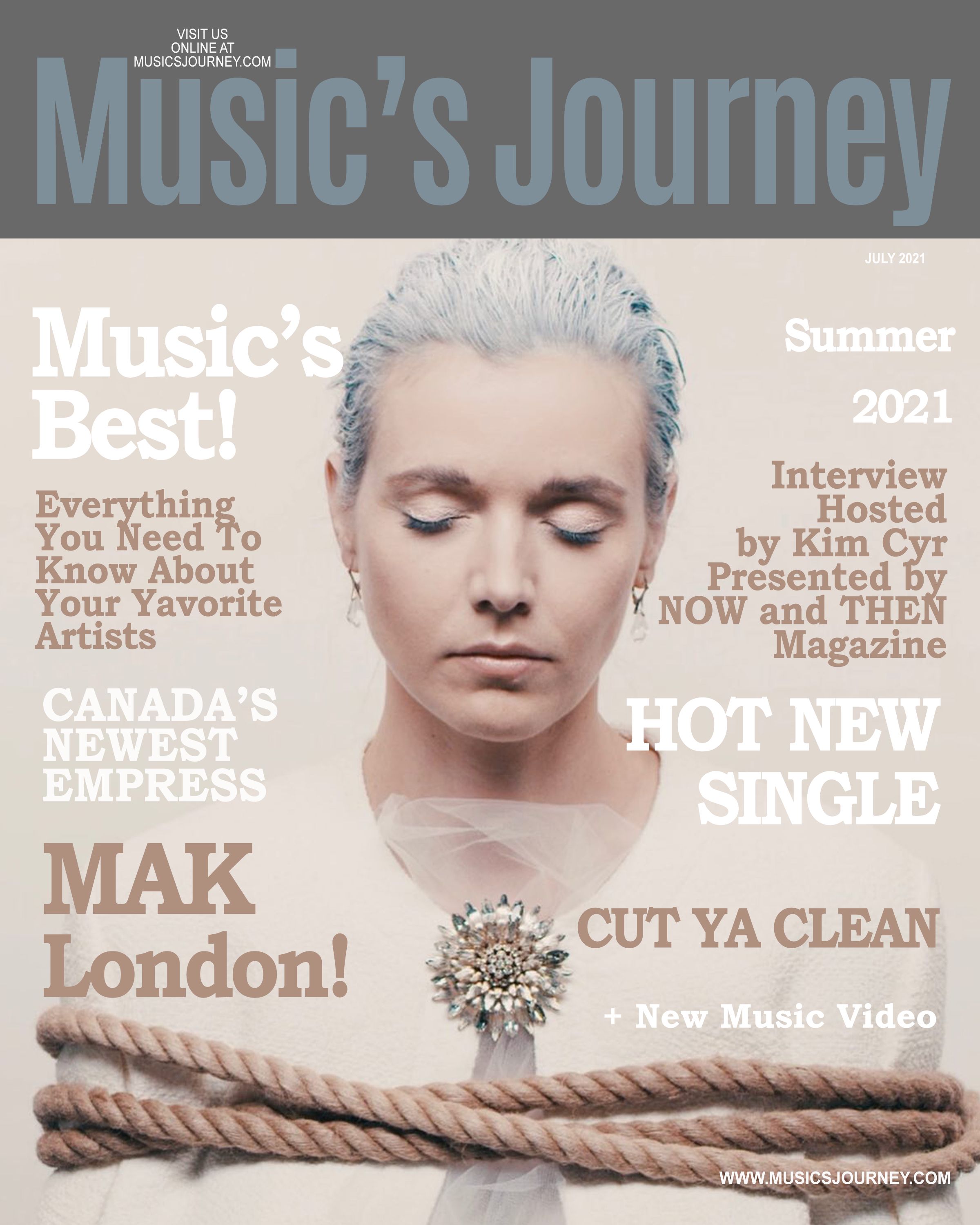 Music's Journey Podcast  
w/ Mega Talent POP Artist ''MAK''   
New Single And Music Video  
''Cut Ya Clean''
  Hosted by Kim Cyr  
Presented by NOW and THEN Magazine  
https://www.nowandthenmagazine.com  
Music's Journey Podcast INTERVIEW w/ Canadian Mega Talent POP Artist ''MAK'' New Single and Music Video ''Cut Ya Clean'' Crushing Bullying In Every Form! Click HERE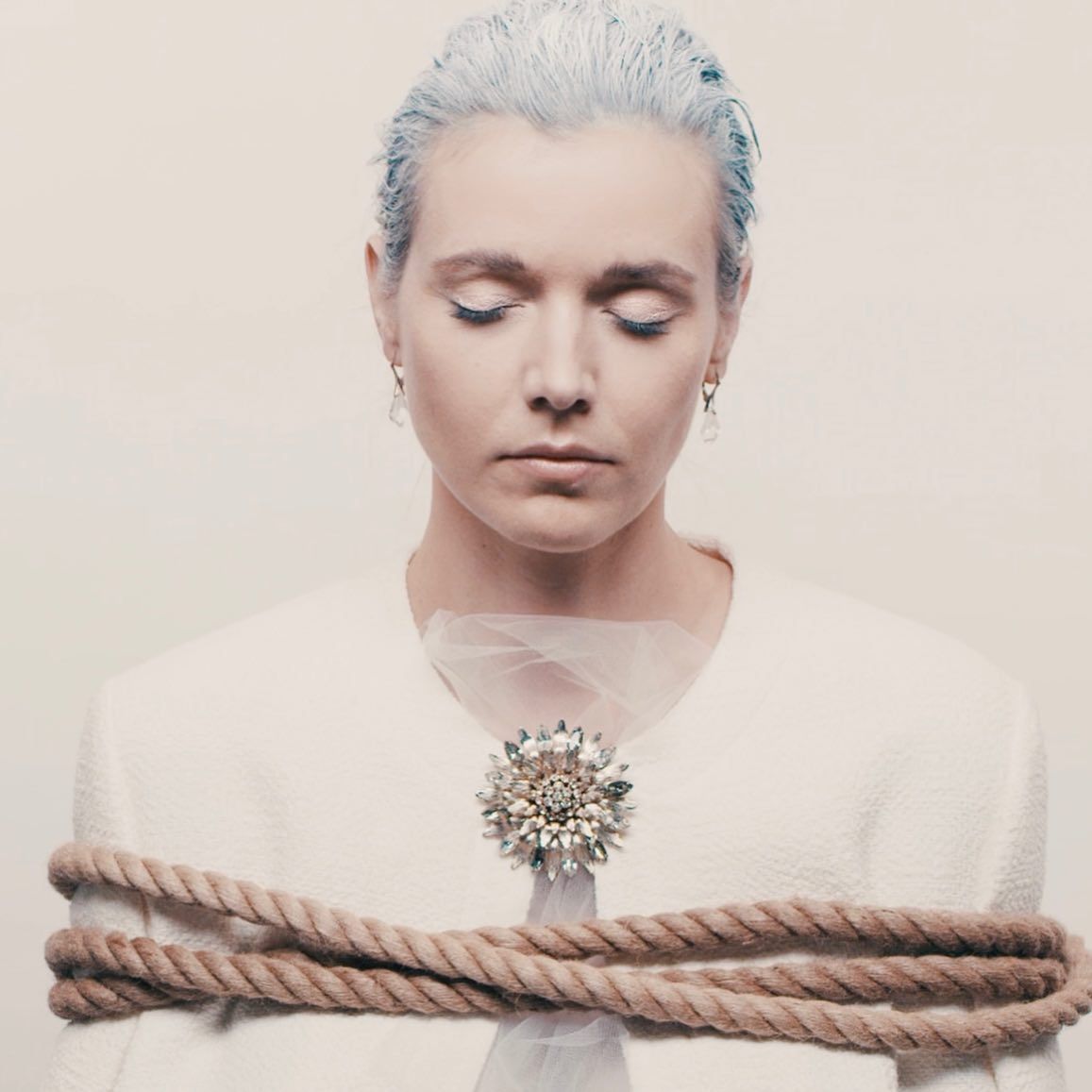 Canada's New Empress  
New Single  
''Cut Ya Clean''  
Music's Journey Podcast INTERVIEW w/ Canadian Mega Talent POP Artist ''MAK'' New Single and Music Video ''Cut Ya Clean'' Crushing Bullying In Every Form! Click HERE  
''MAK London has arrived and we are taking notice,'' says Kim Cyr, Editor in Chief for NOW and THEN Magazine and host for the International Music's Journey Podcast.  ''MAK is the kind of artist that doesn't come along too often and if you haven't got her on your radar, you better start learning her name.  I can tell you that she is one to watch but that would be an understatement.  MAK London represents sheer power in her lyrics and her vision that comes to life in the music videos of her first two singles off her 10 song debut album set to release in Sept 2021.  MAK drives home the message of empowerment with her hard hitting single ''EMPRESS'' and her new single ''Cut Ya Clean'' premiering today.  Her vision is real in the haunting direct way that life can trap you in and that can twist you up so easily from within.  The beauty and power in the lyrics of this song can really give you that feeling of setting yourself free from the bondages of life which is very empowering.  The music videos are pieces of art.   If you can't find your inner EMPRESS, with her debut single released on May 28th, than just watch the music video below to catch a glimpse of this mega talent.''  
Music's Journey Podcast INTERVIEW w/ Canadian Mega Talent POP Artist ''MAK'' New Single and Music Video ''Cut Ya Clean'' Crushing Bullying In Every Form! Click HERE  
Empress  
''MAK is brilliant with the intrigue and build up around this 10 song debut album.  MAK's laser focus on the message she wants fans to hear is direct and very clear with the second single ''Cut Ya Clean'' which dives even deeper into life asking everyone to pay attention to your own inner truths, understanding your surroundings and the people in it.  You have the power to change the things that are in your life and you can choose to rise up and believe in yourself.  Love yourself enough to say, ''NO More,'' seeing the hard truth.  ''Cut Ya Clean'' reminds you to find the power within and simply get it done.  The noise can be drowning but recognizing the distractions and understanding that they are just that.  Noise!!!  The world doesn't dictate the way you live your life.  You dictate your own story, not the people you have surrounded yourself with.  Check out the new music video ''Cut Ya Clean'' premiering today.    
Mak London - Cut Ya Clean [Official Music Video]  
Music's Journey Podcast INTERVIEW w/ Canadian Mega Talent POP Artist ''MAK'' New Single and Music Video ''Cut Ya Clean'' Crushing Bullying In Every Form! Click HERE  
''The hardest part about being an artist is being comfortable experimenting, taking risks and not being bound by your own "imposter syndrome", inner negative thoughts and criticisms,'' says MAK London.  ''I continue to fight these tightropes around me. Though the song tells a specific story, the message goes deeper.…Cut Ya Clean is about being bound, whichever way you slice it. I really enjoyed directing and producing this video and give major props to my director of photography @ryannorthcott for being able to capture my vision, give invaluable input and mentorship along the way and make the song come to life through film,'' says MAK.  
''What a talent MAK London is!  She knows how to write, produce, execute and deliver her artistry and music her way.  Empowering, straight up KICKASS and crushing bullying in all forms in this life.  You Just decide and see through the toxic noise in your own life and CRUSH IT!  Own your power today, not tomorrow.  RESPECT MAK London,'' says Kim Cyr.   
Here is my interview with MAK...you are going to want to check it out!  Click below for the full interview...  
Music's Journey Podcast INTERVIEW w/ Canadian Mega Talent POP Artist ''MAK'' New Single and Music Video ''Cut Ya Clean'' Crushing Bullying In Every Form! Click HERE  
Follow MAK London