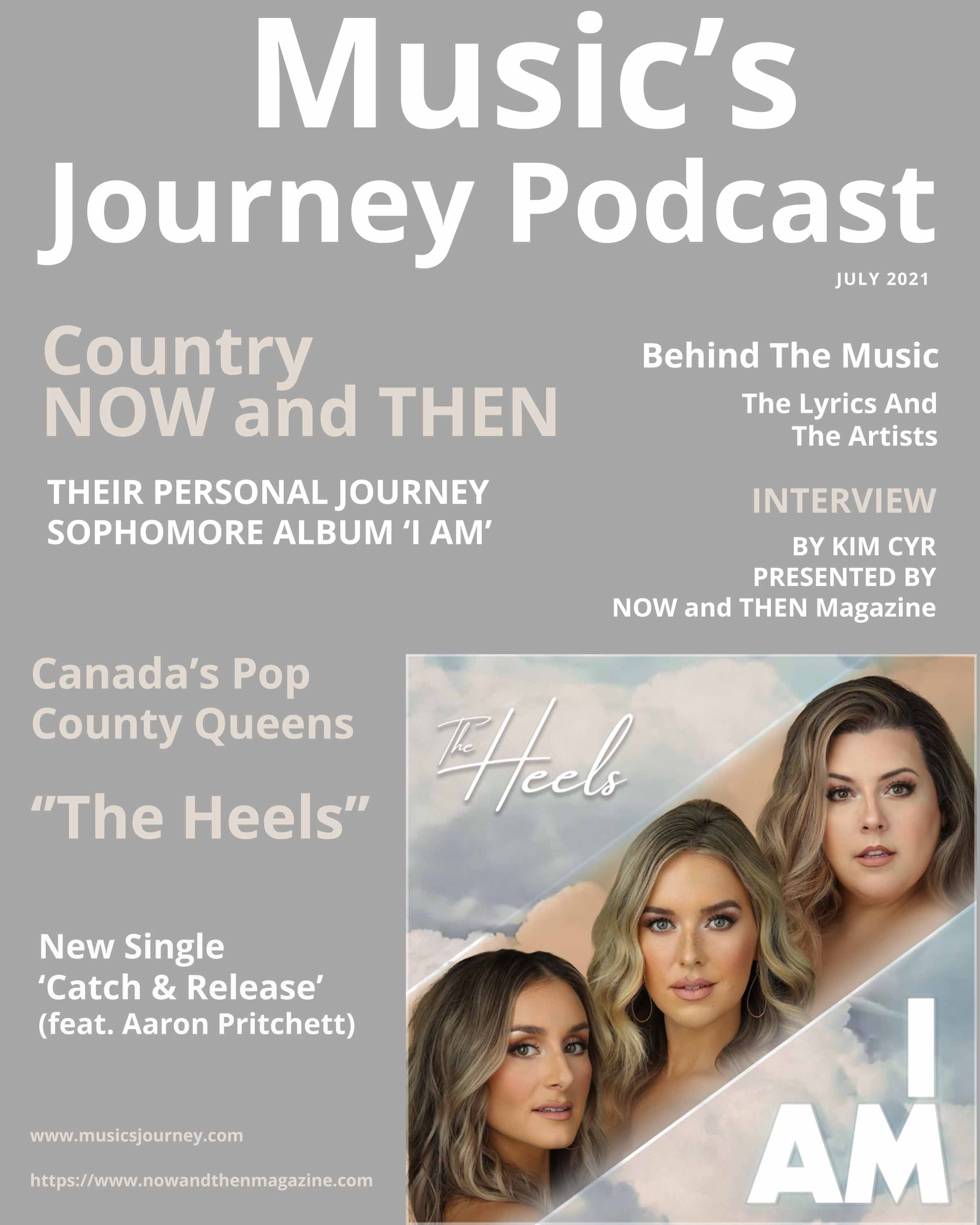 Music's Journey Podcast
w/ Canada's Pop-Country Queens ''The Heels''
Hosted by Kim Cyr
Presented by NOW and THEN Magazine
https://www.nowandthenmagazine.com
Music's Journey Podcast INTERVIEW #91 w/ Canada's Pop-Country Queens ''The Heels'' Released Their Sophomore Album 'I Am' Their Ultimate Work To Date! To Hear The Full Interview, Click HERE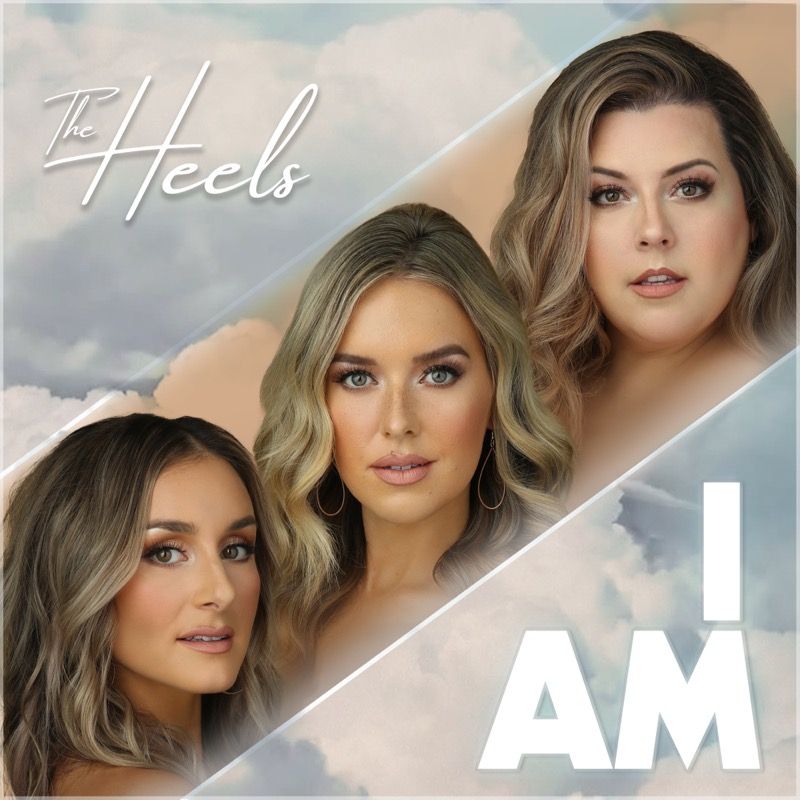 The Heels
Release Their 
New Sophomore Album
''I Am''
New Single Off The New Album
Catch & Release (feat. Aaron Pritchett)  
This ain't no catch and release  
If I get you hooked on me  
I don't know what's goin' through your mind  
But I know what's goin' through mine  
I like your hand on my hips  
And I like the taste of your kiss  
On my lips but no this  
Ain't no catch and release
Music's Journey Podcast INTERVIEW #91 w/ Canada's Pop-Country Queens​​​​​​​ ''The Heels'' Released Their Sophomore Album 'I Am' Their Ultimate Work To Date! To Hear The Full Interview, Click HERE
''The Heels release their much anticipated sophomore album ''I Am'' that is undeniably their ultimate body of work to date,'' says Kim Cyr, Editor in Chief for NOW and THEN Magazine and host of the International Music's Journey Podcast.  ''I am not sure how they are going to top this one but with their track record, I know they will.  I absolutely love this personal journey they took us on with this album 'I Am'.  Every track on this 16 song album has a message that we all need in some way today.  The lyrics, the beautiful harmonies are impeccable and are such a thrill to hear on country radio today.  The Heels bring us that Motown feel that is so refreshing and modern in country music.  The tracks on 'I Am' deliver the uplifting and powerful messages of self-love, making personal changes and living your best life by learning from the mistakes we all make.''
''You will love the interview with these three fabulous women that inspire us all,'' says Cyr.  To hear the full interview, click HERE
Music's Journey Podcast INTERVIEW #91 w/ Canada's Pop-Country Queens​​​​​​​ ''The Heels'' Released Their Sophomore Album 'I Am' Their Ultimate Work To Date! To Hear The Full Interview, Click HERE
There's a sound that isn't heard enough on Country radio—the sound of organic, three-part female harmonies, offering stories that speak the language of modern women everywhere. Add in some good-natured brash and sassy attitude and you've got Canada's pop-country queens, The Heels. 
That title is now undisputed with the release of the trio's warmly received 2018 debut album, Love, Heels and multiple follow-up singles, alongside BCCMA Award wins. Although Bobbi Smith, Brittni Dominelli and Kyla Rawlins have spent much of these past three years winning over audiences with a dynamic live show that showcases each of their distinctive voices and personalities, they also found time to write over 100 songs during several trips to Nashville—and at their home base in Vancouver— for upcoming sophomore album titled "I Am". 
By incorporating influences ranging from classic country, gospel and Motown, through to powerful contemporary female artists such as Sheryl Crow, Carrie Underwood and Whitney Houston, The Heels' music, although it may be categorized as country, display a unique musical vision that transcends the genre. 
Bobbi, Brittni and Kyla still get a kick whenever someone assumes they're sisters. They know it's not just because of their seamless "family blend" harmony, but because of the obvious personal chemistry they share. And when that chemistry comes down to spreading positive energy, there is just no limit to how high The Heels will lift us.
"I Am" is titled after the closing closing track —a musical meditation of healing affirmations set to the tempo of a resting human heartbeat while vibrating with the "love frequency" of the 528 Hz - a frequency with proven healing potential, with the intention of raising the listener's vibration while creating a ripple effect of world healing. 
Other themes of empowerment and self-love are shared on the tracks "High Heels On," "Fools Gold," "Faith Over Fear," and the playfully sexy "Hush Money," while the ups and downs of love and joy are explored on "Symptoms," "Happy After You," "Got You Read," and "Fixer Upper." 
An emotional spectrum of of a country, pop, rock, soul and spiritual fusion that marks our evolution. 
Thank you, from the bottom of our hearts, to every single person who was a part of this record. From songwriting, to production, the musicians, to design and everything in between. And a very special thanks to you reading this, for supporting our mission and believing in our music. We love you! 
Love, Heels 
The magical team behind the album: 
Songwriters: 
Elizabeth Anderson, Roberta Smith, Kyla Rawlins, Brittni Dominelli, Sean Swenson, Clint wells, David Borys, Brian Donkers, Dave Thomson, Bill Diluigi, Jody Stewart-Regner, Megan Barker, Troy Castellano, Anthony Fiddler, Kalsey Kulyk, Steven Mitchell, Judy Toy, Christina Carmel 
Musicians/performers: 
Anthony Fiddler, Ryan Stead, Taylor Allum, Matt Genereux, Clint Wells, Travis Toy, Steven Mitchell, Tom McKillip, Scott Smith, Bill Diluigi, Aaron Pritchett 
Production/mixing: Anthony Fiddler/ Fiddler Productions , Orbek Music (Take the Trailer) 
Mastering: Jeff Dalziel/ Diesel Music 
Graphic Design: Brent Fortin 
Photography: Karolina Turek Photography 
Makeup: Swank Makeup Artistry - Kym Davidson 
Hair: BeatriceGrimoldi_Makeupartist
Music's Journey Podcast INTERVIEW #91 w/ Canada's Pop-Country Queens​​​​​​​ ''The Heels'' Released Their Sophomore Album 'I Am' Their Ultimate Work To Date! To Hear The Full Interview, Click HERE
The Heels Live at the Armoury - Catch and Release - Featuring Aaron Pritchett
I AM - OUT NOW! 
The Heels Live at the Armoury - High Heels On 
The Heels - Dump Him (OFFICIAL LYRIC VIDEO)
The Heels "Live at the Armoury" - Happy After You
Music's Journey Podcast INTERVIEW #91 w/ Canada's Pop-Country Queens​​​​​​​ ''The Heels'' Released Their Sophomore Album 'I Am' Their Ultimate Work To Date! To Hear The Full Interview, Click HERE
Follow The Heels