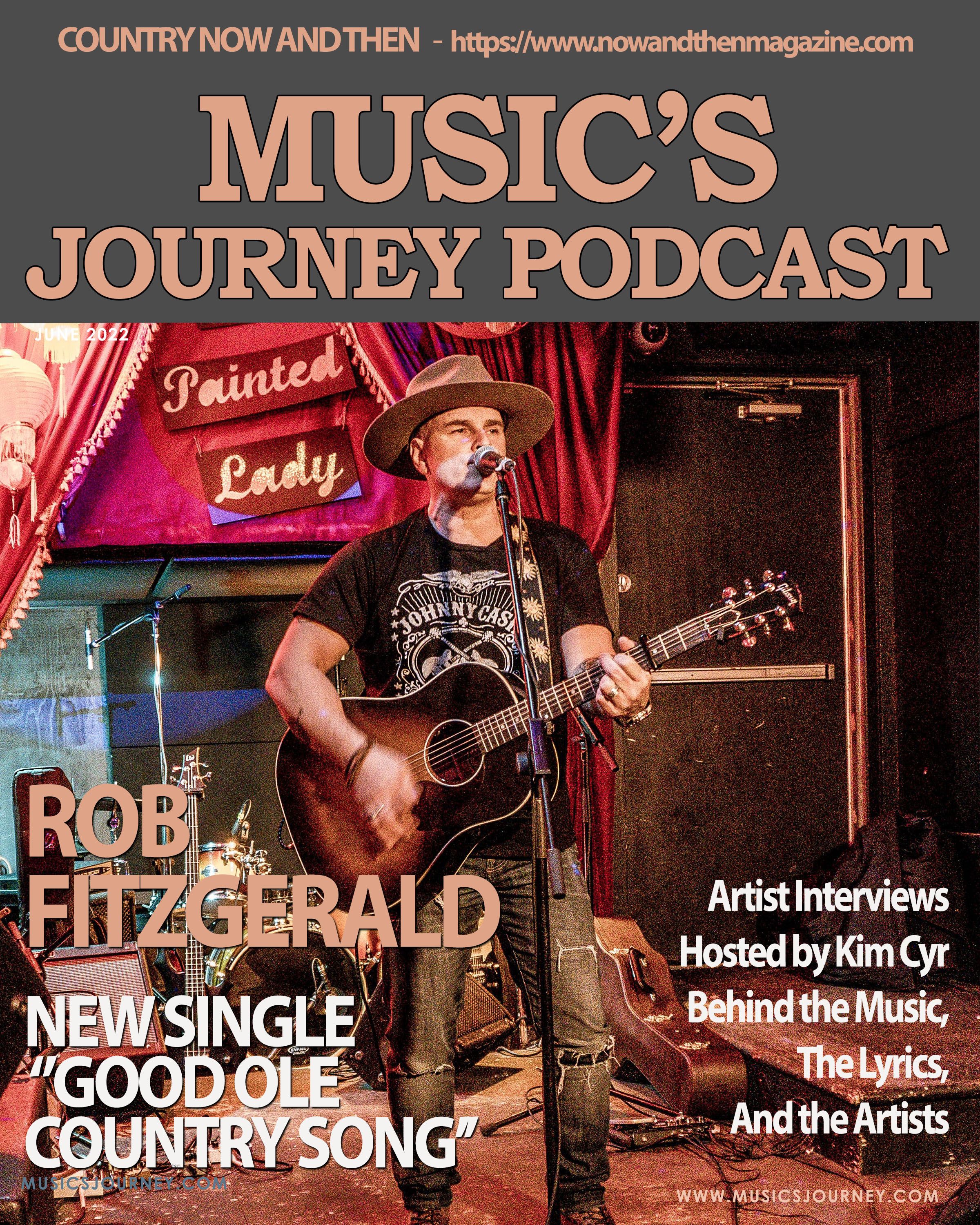 Music's Journey Podcast 
w/ Country Artist Rob Fitzgerald 
Hosted by Kim Cyr 
Presented by NOW and THEN Magazine 
https://www.nowandthenmagazine.com 
                      Music's Journey Podcast INTERVIEW #172 w/ Country Artist Rob Fritzgerald New Single               ''Good Ole Country Song''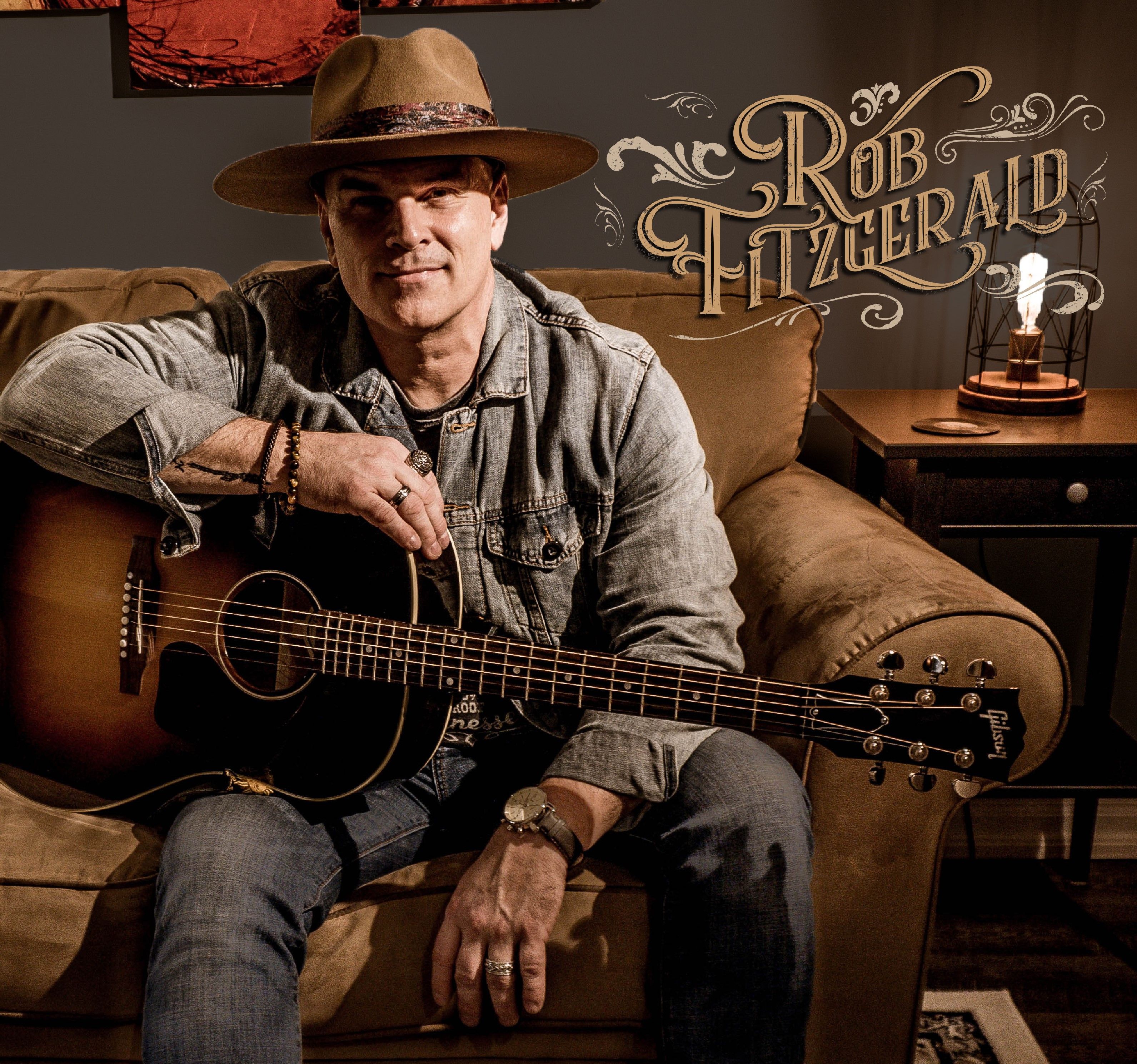 Rob Fitzgerald 
New Single 
              Music's Journey Podcast INTERVIEW #172 w/ Country Artist Rob Fritzgerald New Single                           ''Good Ole Country Song'' 
Rob Fitzgerald is a country singer/songwriter/artist blending the musical roots from many styles and influences.  
Fresh from his Nashville recording sessions, the Canadian born country artist Rob Fitzgerald kicks into high gear with 3 new single releases scheduled for 2022. Just in time for summer, Rob's 2nd release for 2022, 'Good Ole Country Song', is hot on the heels of his successful single 'Another Town' which played on country radio across the US and Canada as well as streaming services everywhere. Written by Rob Fitzgerald and recorded and produced in Nashville, 'Good Ole Country Song' features world-class musicians that bring this up tempo, toe tappin, hand clappin, get on the dance floor fun country song to life, breaking down our lives to just the simplicity of what we all really need…just a Good Ole Country Song. With a strong team from Grass Roots Promotions, the single makes its way to US country radio and streaming services everywhere on May 13th followed up with a Canadian release shortly after.  
In the fall of 2021 Rob's single, 'Can I Get An Amen', found its way to country radio stations across Canada, numerous Spotify playlists, and also landed a top spot in the World Songwriting Awards competition. And for two years in a row, Rob's songs appeared before the judges of the International Songwriting Competition, where he earned a semi-finalist spot.  
Continuing his forward momentum, as a member of the Nashville Songwriters Association, Rob has also had the opportunity to showcase his songwriting skills in Nashville, Tennessee at various songwriter round events including the Bluebird Café, and The Commodore Grille & The Local.  
​Rob's talents have enabled him to perform many shows at venues and festivals while also making multiple television show appearances. Rob has performed at the Burlington Ribfest and Sound of Music, Indie Week Festival, Canadian Music Week, The Horseshoe Tavern, El Mocambo, The Hard Rock Cafe, and a plethora of other Toronto venues/shows. Rob has appeared on the television show Canada Sings and The Shot. 
Rob is partnered with AMG Publishing (Toronto), which has allowed his music to be distributed to 750,000 restaurants and bars across North America. In 2018, Rob also secured multiple sync licensing deals for TV with the Discovery Network, NASCAR Channel, and many other networks/TV shows.  
​With 3 new song releases, a tour, new music videos in the works, and international radio play, 2022 is looking to be a solid breakout year for this indie country recording artist. 
                    Music's Journey Podcast INTERVIEW #172 w/ Country Artist Rob Fitzgerald New Single                   ''Good Ole Country Song'' 
Rob Fitzgerald - Good Ole Country Song - Live at The Indie Distributor
Rob Fitzgerald - Can I Get An Amen - Live at the Indie Distributor
Rob Fitzgerald - Another Town (Official Music Video) 
Follow Rob Fitzerald