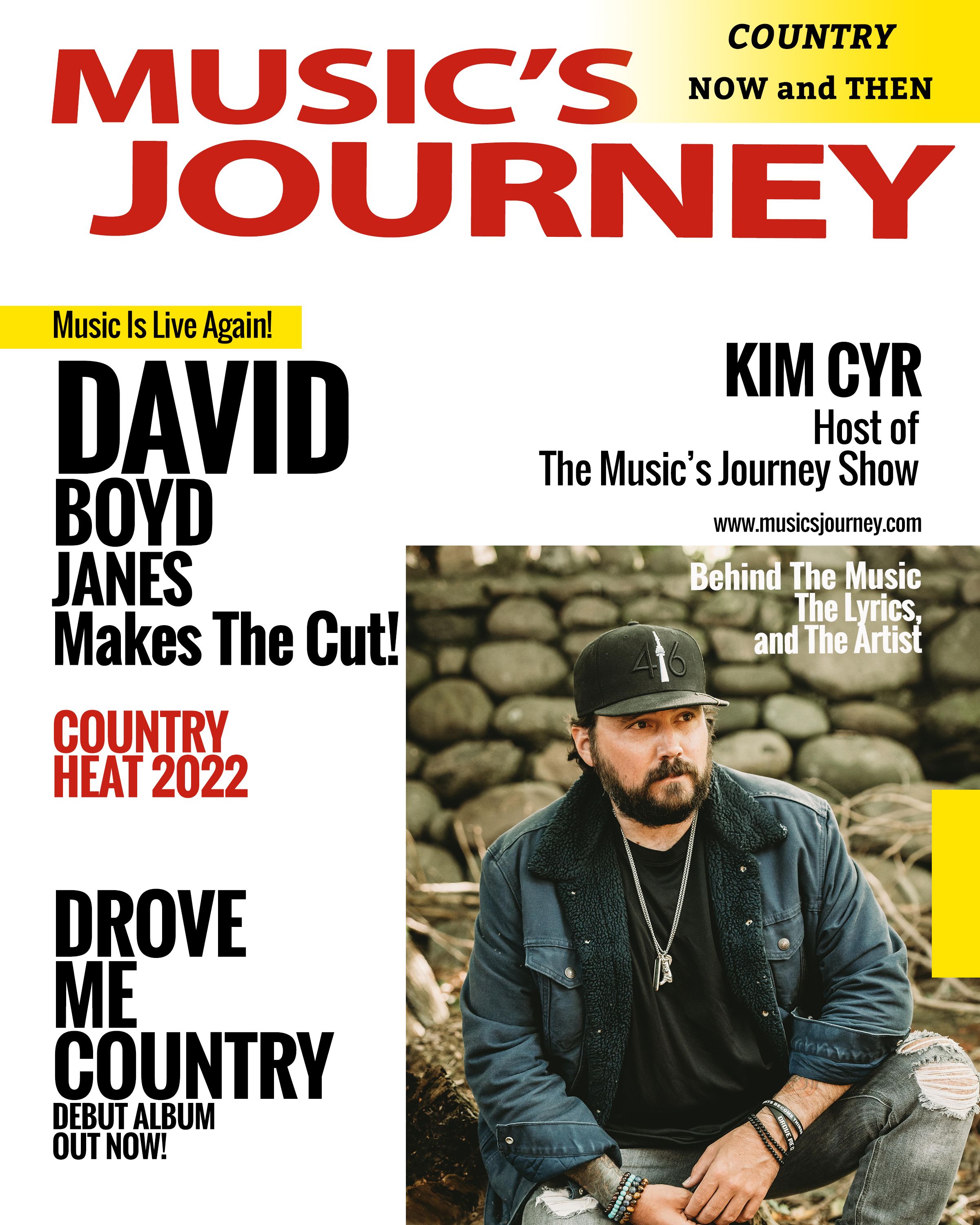 Music's Journey Podcast
w/ Award-Winning Country Artist David Boyd Janes
Hosted by Kim Cyr
Presented by NOW and THEN Magazine
http://www.nowandthenmagazine.com
Music's Journey Podcast INTERVIEW #131 w/ Award-Winning Country Artist David Boyd Janes New Debut Album 'Drove Me Country'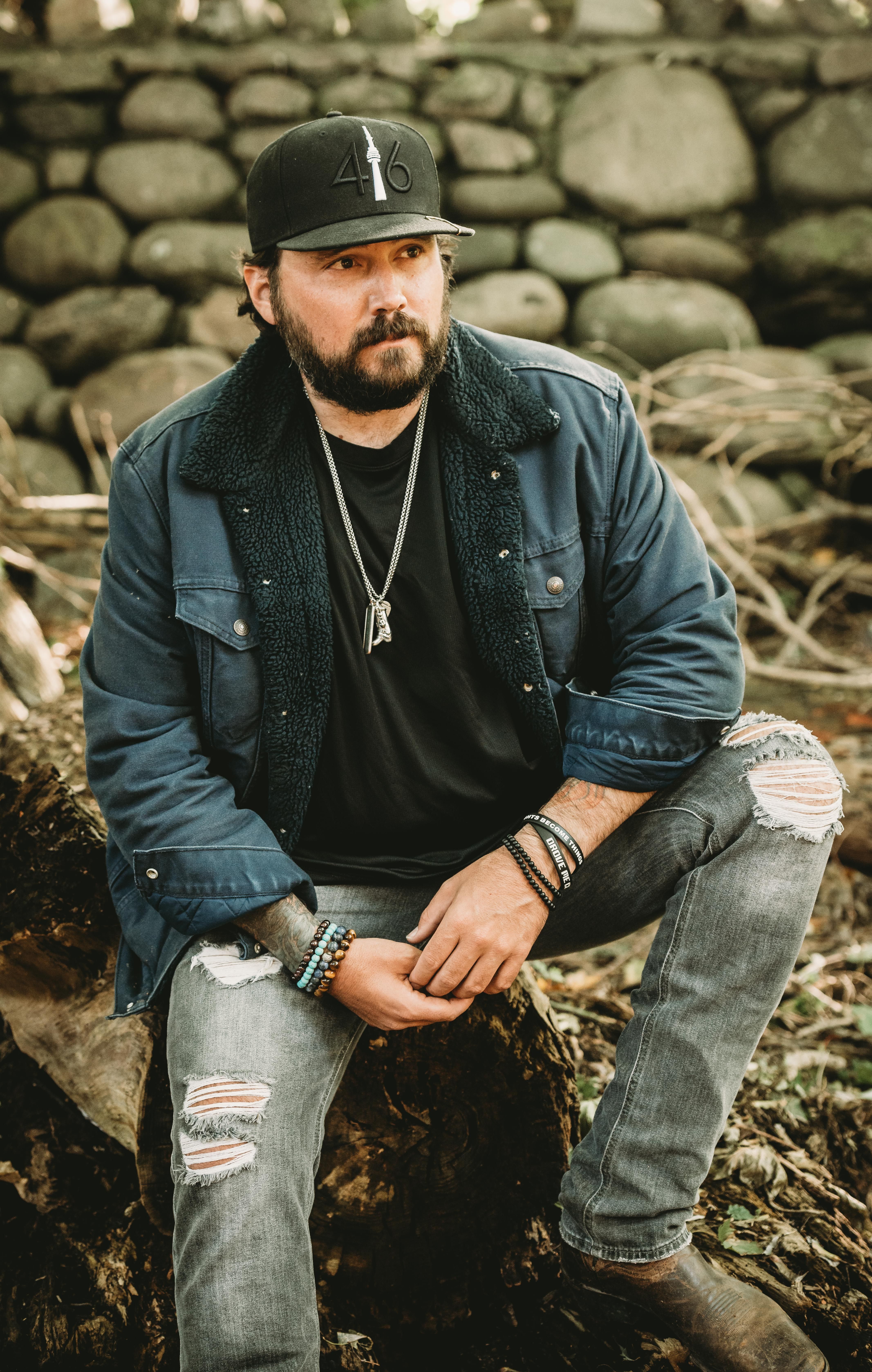 David Boyd Janes
New Debut Album
Music's Journey Podcast INTERVIEW #131 w/ Award-Winning Country Artist David Boyd Janes New Debut Album 'Drove Me Country'
In just a few short years, award-winning David Boyd Janes has been bringing the heat with his truly authentic and distinctive sound that delivers a punch with that hard rock edge to country radio here in Canada.  He has reached and surpassed over 4 million digital streams worldwide, he is a 4 x CMA Ontario country music awards nominee, an iheart Future Star Award winner, and he has just released his debut album Drove Me Country that has already garnered attention worldwide. 
The incredible award-winning producer Jeff Dalziel produced several of David's latest singles and he has created another masterpiece with his midas touch with the debut album Drove Me Country.
Sony Music Country Heat 2022 has released their hand-picked best current country songs on the Country Heat 2022 compilation and David Boyd Janes debut single with Warner Music Canada, Couldn't Hurt made the cut to join country stars such as Luke Combs, Blake Shelton, and Tenille Townes just to name a few.
''David Boyd Janes is one of the hardest working country artists in Canada,'' says Kim Cyr, Editor in Chief for NOW and THEN Magazine, host of the International Music's Journey Podcast, and radio/host on 91.3 FM.'' Through tough life lessons, David has turned his dream into a reality.  It takes a big leap of faith and grit to make it in the music industry and David has earned every win in his career.  There is no stopping what he can do.  I always have to check in on his socials every day because there is always something new and exciting being announced.''
It has been both a pleasure and an honour to be here to witness what David has accomplished.  We all need to buckle up because he is just getting started.  
David is hard at work writing and recording new music so we all have a lot to look forward to in 2022!  It is always such an interesting interview when I chat with David and this interview is no exception.  We have an in-depth talk about many interesting topics about life and music.  You will hear a lot of the music from the new album 'Drove Me Country' in this interview.  You are going to love it. 
In the first week of the album's release, the single Behind Bars hit #1 on SiriusXM.  David isn't slowing down one bit.  
Spotify has now added David Boyd Janes to the Best Country Songs Of 2021" very grateful to make this playlist back to back years 2020 / 2021!
To hear my interview with David Boyd Janes, click on the link below.
Music's Journey Podcast INTERVIEW #131 w/ Award-Winning Country Artist David Boyd Janes New Debut Album 'Drove Me Country'
Drove Me Country By David Boyd Janes
Behind Bars By David Boyd Janes - Lyric Video
About David Boyd Janes
Sometimes, clichés prove weirdly true. Take that one about dark clouds having silver linings. Turns out, that stuff can happen for real. Just ask David Boyd Janes. 
Were it not for a brutal breakup in 2017, which tore up the floorboards of his life, the fast-rising country music singer/songwriter might still be living the contemporary urban dream, successfully selling heating and air conditioning units and living in a nice condo with a girlfriend beside him and a bunch of suits hanging in his closet. 
Yet that breakup — precipitated in part by Janes' rekindled romance with music via, of all things, singing karaoke in bars — yanked the Toronto-based performer out of his comfort zone and into a suddenly dreary world where the only thing worth doing was making music. 
All of which sounds like something you might hear in a country song. Enter Janes' dazzling debut, Drove Me Country, so named for his experience (as in, she drove him out of the condo and into country music) and delivered in a distinctive voice alternately conjuring honey and sandpaper. 
Yet despite Janes' back story, the album's eight original compositions are decidedly not sad-sack ballads steeped in gloom and swimming in whisky. Rather, Drove Me Country is an affirmation of what can happen when somebody who has been kicked to the curb gets up, dusts himself off, says… well… screw it. Then follows his dream. 
"My main objective as an artist is to inspire people to follow their own dreams," Janes says. "Four years ago, I was a broken man sitting alone in my condo thinking, 'Why did this happen to me?' Now I have this mindset where I can push past things and live my life. Turning my thoughts into reality is not schtick. It's how I live my life now." 
Evidence of that transformation is scribbled all over the vivid and diverse Drove Me Country, often in surprising ways. Take lead single "Behind Bars," a gargantuan roadhouse corker propelled by wailing pedal steel, B3 organ, and Janes' breathtakingly candid (and frankly amusing) lyrics about the aftermath of his split as surveyed from a barstool. 
At the other end of the spectrum but no less compelling is the super-melodic, soaring, and anthemic ballad "Fools Gold," in which our man takes stock of what really matters in this life as an ace group of players garland the background with gleaming steel and guitars. 
"The song 'Fools Gold' is who I am," Janes says, adding it's one of his favourites on the album. "If you want to get to know me in three minutes, listen to that song. As for 'Behind Bars,' I'm not a big drinker and this song isn't about blowing off steam in a bar; it's about playing in bars, getting back into music and brushing off the bad news. Sometimes you just have to move on." 
He continues: "I went through a lot when that girl up and left. I don't mean to sound overly dramatic, but it took me four years to rebuild my confidence. I finally realized I couldn't hold myself down any longer." 
Ironically, had it not been for the abovementioned girlfriend, Janes might still be wearing neckties and slinging HVACs. Though Janes "had been doing music his whole life" and grew up immersed in country music courtesy his mom and dad — smalltown Newfoundland transplants to Toronto — he started out playing rock and roll. When that experience soured, "I turned my back on music for, like 10 years. 
"Years later, my girlfriend and I, just for kicks, went to a karaoke bar. I sang a few songs and the reaction I got was amazing. People asked if I was in a band. This happened a bunch of times, and soon enough I was entering karaoke competitions. This was around 2016. 
"One night, I said to my girlfriend, 'I think I should get back into music.'  She looked at me and said, 'That is not what I signed up for.' I agreed it sounded ludicrous, but I sensed it was what I should be doing. I just wasn't happy as this suit-and-tie guy. And for the record, we had a happy relationship; we just lost the spark. She made a plan to move out and left." 
If proof were needed that Janes' instincts were spot-on, it came two years later in 2019 when, in short order, he won the Next Country Music Star contest hosted by the Havelock Country Jamboree, was named Artist of the Year at the Mississauga Music Awards, won the Country Wild Music Festival in Cobourg, earning a trip to Nashville to record with Grammy-winning producer Jamie Tate and — the crowning achievement — won the Boots & Hearts Emerging Artist Showcase. 
In the course of all that, Janes met renowned producer, songwriter, and multi-instrumentalist Jeff Dalziel (see Washboard Union, Jim Cuddy, Thornley) at the CMA Ontario Awards in London; the two hit it off. "I had no idea how decorated he was," Janes recalls. "Fast-forward eight months, and I sent him some songs. He ended up producing 'On Tonight' and that started the relationship. Next, we cut 'Couldn't Hurt' (from 2020 and included on the new album) and that song racked up over three million streams." 
When time came to produce Drove Me Country, Dalziel was the obvious choice as key collaborator. The pair worked alongside a crack team of musicians at Dalziel's home recording studio in Oshawa, ON. "Everyone on this album is just incredible, and the experience with Jeff was great. 
"This record is a perfect reflection of where I am in my life and I'm just so excited to release it," Janes says. "And I will know it's a success when someone says they decided to take a swing at something they had been sitting on the fence about, and it brought them to a better place in their life. 
"I want everyone to know that nothing is impossible. If some random dude who sold furnaces for a living can chase his dream," he laughs, "anyone can. That to me is the most important message."
Music's Journey Podcast INTERVIEW #131 w/ Award-Winning Country Artist David Boyd Janes New Debut Album 'Drove Me Country'
Follow David Boyd Janes